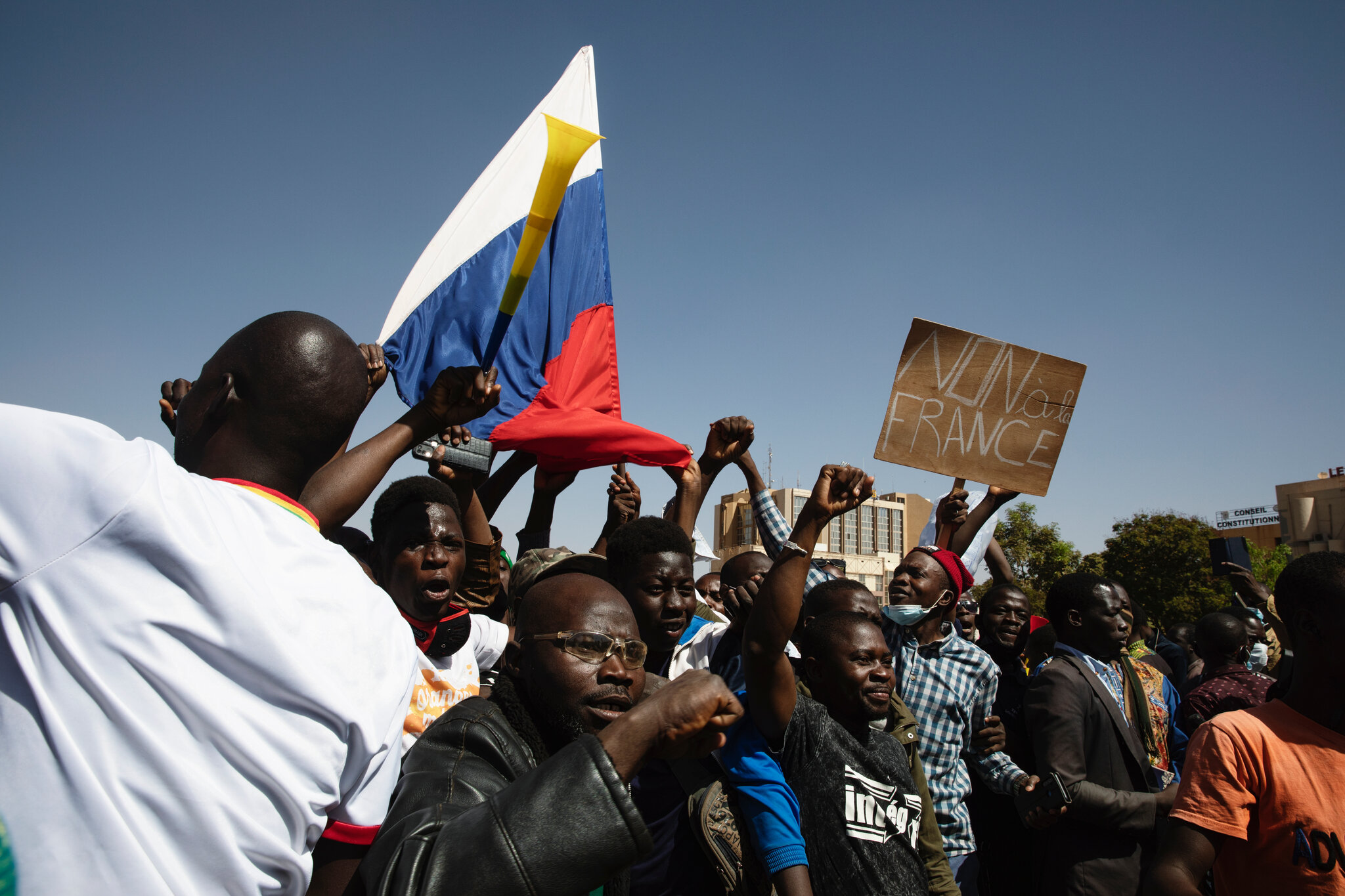 What's Going On: Mass Shooting In South Africa, Protests In Burkina Faso & More
Notable headlines from around the continent.
"What's Going On" Tallies Notable News Headlines From Across The Continent — The Good, The Bad, And The Horrible — As A Way Of Ensuring That We All Become A More Sagacious African Generation. With This Column, We're Hoping To Disseminate The Latest Happenings In Our Socio-Political Climate From Across The Continent, Whilst Starting A Conversation About What's Important For Us To All Discuss. From Political Affairs To Socio-Economic Issues, 'What's Going On' Will Discuss Just That.
---
GUNMEN KILL EIGHT AT A BIRTHDAY PARTY IN SOUTH AFRICA
On Sunday evening, gunmen opened fire on a group of people in KwaZakhele, South Africa celebrating a birthday on the weekend, killing eight and wounding three others. The birthday celebrant was among those gunned down in the mass shooting. A statement released by the police on Sunday evening stated the guests randomly shot at guests and their motive for the attack is still unknown. The mass shooting was carried out by two attackers and occurred between 5:15 and 5:30 p.m.
Nomthetheleli Mene, the provincial police chief for the Eastern Cape province, condemned the killings as "a blatant disregard for human life." An investigation has been launched into the attack and police said a manhunt for the perpetrators was underway.  Eastern Cape police have launched a manhunt for two suspects who opened fire on guests.
South Africa last year saw a mass shooting that killed nearly two dozen at bars in different Johannesburg and in the eastern city of Pietermaritzburg. Police Minister Bheki Cele, the national police commissioner Fannie Masemola, and crime experts were scheduled to visit the scene of the attack later Monday morning.
BURKINA FASO CELEBRATES THE WITHDRAWAL OF FRENCH TROOPS
On Saturday, protestors in central Ouagadougou held signs bearing slogans including "Down with imperialism," "Down with French policy in Africa" and "Forwards for Burkina's sovereignty" in support of the ruling junta, days after France confirmed its special forces there would withdraw within a month. Junta leader Captain Ibrahim Traore was acting for the West African state's sovereignty and "an army powerful enough to fight jihadists," said Alassane Kouanda, head of an association backing the planned transition to civilian rule.
The former colonial power France has special forces based in Ouagadougou, but its presence has come under intense scrutiny as anti-French sentiment in the region grows. Last week, Paris confirmed that the troops, deployed to help fight a years-long jihadist insurgency, would leave within a month. Mahamadou Sawadogo, leader of the Burkina-Russia association, said during Saturday's protest that there were other opportunities for cooperation in the fight against jihadis. The French foreign ministry recalled its ambassador to Burkina Faso, citing the context of recent developments, a day after Paris announced it would withdraw its troops from the African country.
Anger within the military at the government's failure to control the insurgency, which has raged since 2015, fueled two coups in Burkina Faso last year. Violence by insurgents linked to al-Qaida and the Islamic State group has killed thousands of people and forced around 2 million more to flee their homes. The biggest source of the anti-French sentiment is Paris's military intervention in Mali in 2013 to beat back jihadists who were advancing from the north and threatening to overrun the government in the capital Bamako. Protests by opponents of the French military were heavily linked to perceptions that France has not done enough to tackle an Islamist insurgency that has spread in recent years from neighboring Mali
NIGERIA LAUNCHES DOMESTIC CARD
Nigeria's central bank has launched a domestic card scheme, AfriGo hoping to enhance its drive to make Africa's biggest economy a cashless society and save the country foreign transaction fees. AfriGo is owned by CBN and Nigerian banks. The announcement by Central Bank of Nigeria governor Godwin Emefiele follows the bank's decision last year to phase out old higher denomination bank notes. Speaking at the launch on Thursday, the CBN governor, Godwin Emefiele, said the event signals another major step in the drive to ensure a thriving and competitive payment landscape in Nigeria.
During a virtual launch of the AfriGo card scheme, Emefiele said that although penetration of card payments in the country had grown over the years, many citizens are still excluded. The national domestic card is expected to rival Visa and Mastercard, the market's biggest players. Visa and Mastercard have dominated the card payment market in Nigeria. While they remain convenient, especially for international transactions, domestic cards are expected to better serve the unbanked market and increase competition within the payment landscape. Given the limited usage of cards by Nigerians and in a bid to deepen penetration, the Bank actively promoted the National domestic card scheme which will be accessible to all Nigerians and also address our local peculiarities.
TROPICAL STORM IN MADAGASCAR KILLS 25
Two dozen Madagascans have died and tens of thousands have been left homeless since a severe tropical storm started last week and continued for days off the island's western coast. The storm which started ten days ago has caused flooding extending damage to houses, and schools and cutting off several national roads. According to an update from Madagascar's Office for Risk and Disaster Management on Sunday, 21 people were confirmed missing.
The storm headed back to sea on Sunday and had been stationary off the western city of Morondava for more than two days, the office said. The storm and rain had so far displaced just over 60,000 people and damaged 13,000 houses and 100 classrooms, the European Commission's Civil Protection and Humanitarian Aid Operations department said in a statement on Thursday.
In recent years, Madagascar and Mozambique have been repeatedly hit by severe storms and cyclones that have destroyed homes, infrastructure, and crops and displaced large numbers of people. In January and February last year, four major storms hit Madagascar, killing at least 138 people, destroying 124,000 homes, and displacing about 130,000 people.
---