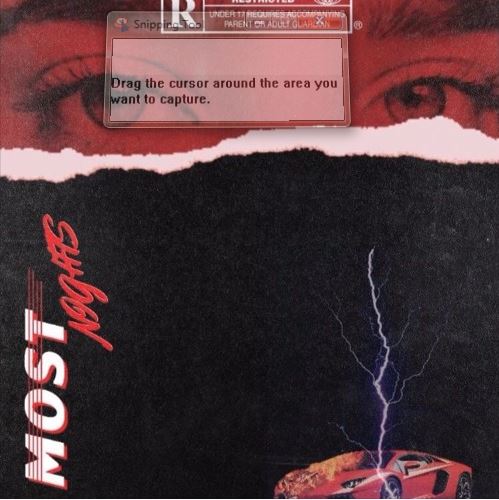 Acid takes us through a codependent relationship on "Most Nights"
Codependence on a trap platter
South Africa's hip-hop scene has held it down for hip-hop in Africa when the rest of the continent's major acts diluted their sounds for radio friendly hits. That persistence has paid off, and SA's hip-hop community has grown to rival its pop community and it's biggest concerts are headlined by hip-hop acts like Cassper Nyovest and Nasty C. As the genre expands into trap, trap acts are popping up fill that niche and show what they're made of. Trap rapper Acid (formerly of group Treehouse) after a 9 month hiatus is back on the scene with a new single and something to prove.
His return single "Most Nights", is sci-fi reference heavy, with  layered over a classic hip-hop beat and glitchy electronica sounds woven into the very fabric of the melody. LifeOfSallie does a rad job producing the single, and his subtle hand is felt through the entire song. Acid does most of the heavy lifting on the rest of the song, taking dual tasks of singing the song's autotuned choruses and its metaphor laden verses/  Like most trap artists, Acid is all about art imitating life, and he draws from real life events,  forgoing traditional hip-hop themes like gang life and police brutality and the 'streets' for more millennial problems like depression, isolation and destructive behaviour. Chronicling the story of a co-dependent relationship between "Most Nights" protagonist, a depressed self destructive twenty something, and the manic pixie dream girl he meets and enters into a spiralling relationship with. He chronicles how they use each other, magnifying their self destructive traits, feeding off each other's nihilism, driving each other to an inevitable rock bottom.
Listen to "Most Nights" here.

---
Edwin eats his rice and cabbages. Tweet at him@edgothboy
---