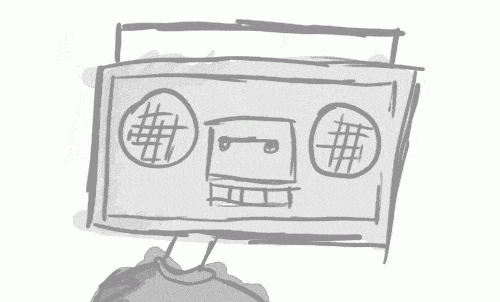 10 young Nigerians tell us about the first album they ever bought
What was the first album you ever bought?
Over the years, the way in which we consume music has changed a lot, and growing up as a millennial or GenZ kid, you've  probably had to adapt to these new changes for most of your life. In Nigeria especially, we've gone from music consumption being dependent on Alaba market distributions to the digital age of Audiomack and the likes. Depending on how old are, you've gone burning CDs and rewinding cassettes to listening to the same album on your walkman until it starts to scratch. When technology became stronger, we moved from composing ringtones to mimic our favourite songs on Nokia phones to the age of infrared and Bluetooth sharing on our phones and then to mp3 players and iPods.
Gone are the days of gathering all your pocket money and money received from frequent visits from uncles and aunties and taking it to the nearest seller in traffic to purchase your favourite artist's CD. I can actually remember the first song I was ever drawn to when I was younger, was from my pre-teen cousin who spent most of her time cutting out huge posters from her favourite teen magazines and changing her celebrity crush every other week. I spent my days soaking in some feel-good sounds of JLo and the waist-breaking anthems from Shakira.
A few weeks ago, we spoke to some members of our community to find out how they are alleviating stress during these strange and confusing times, and we found out that majority are seeking out old habits and returning to old movies and music as a means to gain some sort of grounding.
So to take us back a bit, we carried out a poll to find out how many members of our community remember the first album they ever bought. We found out that 62.4% remember the first physical copy of an album they purchased, and we also found that many of these album choices were influenced by close family and friends who were much older. From Wizkid's stunning debut 'Superstar' to Beyoncé's 'Dangerously in Love', here are some of the responses we received:
'Dangerously in Love' by Beyoncé was the first album I ever purchased with my money. It was mostly influenced by my parents, especially my dad he always had really current music taste when I was growing up. Also, I was just mesmerised by Beyoncé because she was a black girl pop star and I literally wanted to be her back then.
Ore, 23, F.
The very first CD I owned back then was 50 Cent's 'The Massacre'. To be honest, "Candy Shop" was what made me buy it! That song was my shittt in year 5. I wasn't really infleuenced by anyone around me, I grew up literally glued to MTV Base and Chanel O so I was a very musically curious child. I  became a 50 Cent fan through that and used my pocket money to cop the album when it came out.
GJTheCaesar, 25, M.
For me it was Wizkid's 'Superstar' album. Wasn't that the same for most of us at the time? A lot of my music taste came from my siblings and they were really into '90s R&B and neo-soul type of reggae artists like Lauryn Hill.

And then I heard Wizkid's album and it was afrobeats but then there were some elements of all these other musical genres that I loved, and it was just so much fusion going on. All the songs on the album sounded so different from each other but they all worked together so perfectly.
Emma, 23, F.
For me, it was Wande Coal's album 'Mushin to MoHits'. I bought it in that traffic light close to Golden Gate in Ikoyi. The first time I travelled out of the country was to the UK so I got exposed to British pop and a little of their rap so I liked that too. Also discovered Fela and Asa one holiday I spent to the US, his songs were long af but I began to appreciate instrumentals from them. I guess anything I heard and liked was what stuck to me and these are the most memorable.
Ugochi, 24, F.
I think the first CD I bought was Ke$ha's 'Animal' and this was still back in highscool, around 2010. I loved Kesha lol, how can we even forget her songs like "Tik Tok" or "Your Love is my Drug", that was a great time for music and I was living. I didn't really know music back then, so I saw Kesha's album and I bought because I watched the music videos so much on MTV. I still have the CDs and play them in my car sometimes.
Stephanie, 21, F.
The first album I bought was actually Ariana Grande's "Yours Truly". I know you're wondering about that haha, I never had to buy albums before that , because my mom had this CD case with hella albums and dj mixes soo I was always sorted! Arianas album is the first one I bought by myself.
Dami Oniru, 24, F.
The first album I bought was the 'Blink 182' album by Blink 182. This was really because my music taste was heavily influenced by my brother who was a huge rock fan at the time. I'm still a big fan of rock music till today.
Martha, 21, F.
The first album I ever bought with my money was Tiwa Savage's 'Once Upon A Time'. I actually saved about #250 for that. It wasn't influenced by anyone in my family, I'm just a huge fan of Tiwa, ever since she broke into the industry. I'd say I was a passive listener, and I only started paying more attention to music when I started making music proper. So yeah I knew of music/artistes but I didn't KNOW it.
Tsunii, 20, F.
First I ever bought was Eminem's 'Relapse'. It wasn't inspired by anyone in the family. 8 miles made me love shady back then.
Chello, 26, M.
The first album I remember going to HMV to buy was Jay Z & R Kelly's 'Best Of Both Worlds' (ew), so I guess that doesn't count anymore. The next album I remember having but didn't buy it myself was B2k's 'Pandemonium!' I got it for Christmas after I begged and begged for months.
Fara, 25, F.
---
Tami is living in a black mirror episode and can't seem to wake up. Tweet your fave female artistes at her @tamimak_
---