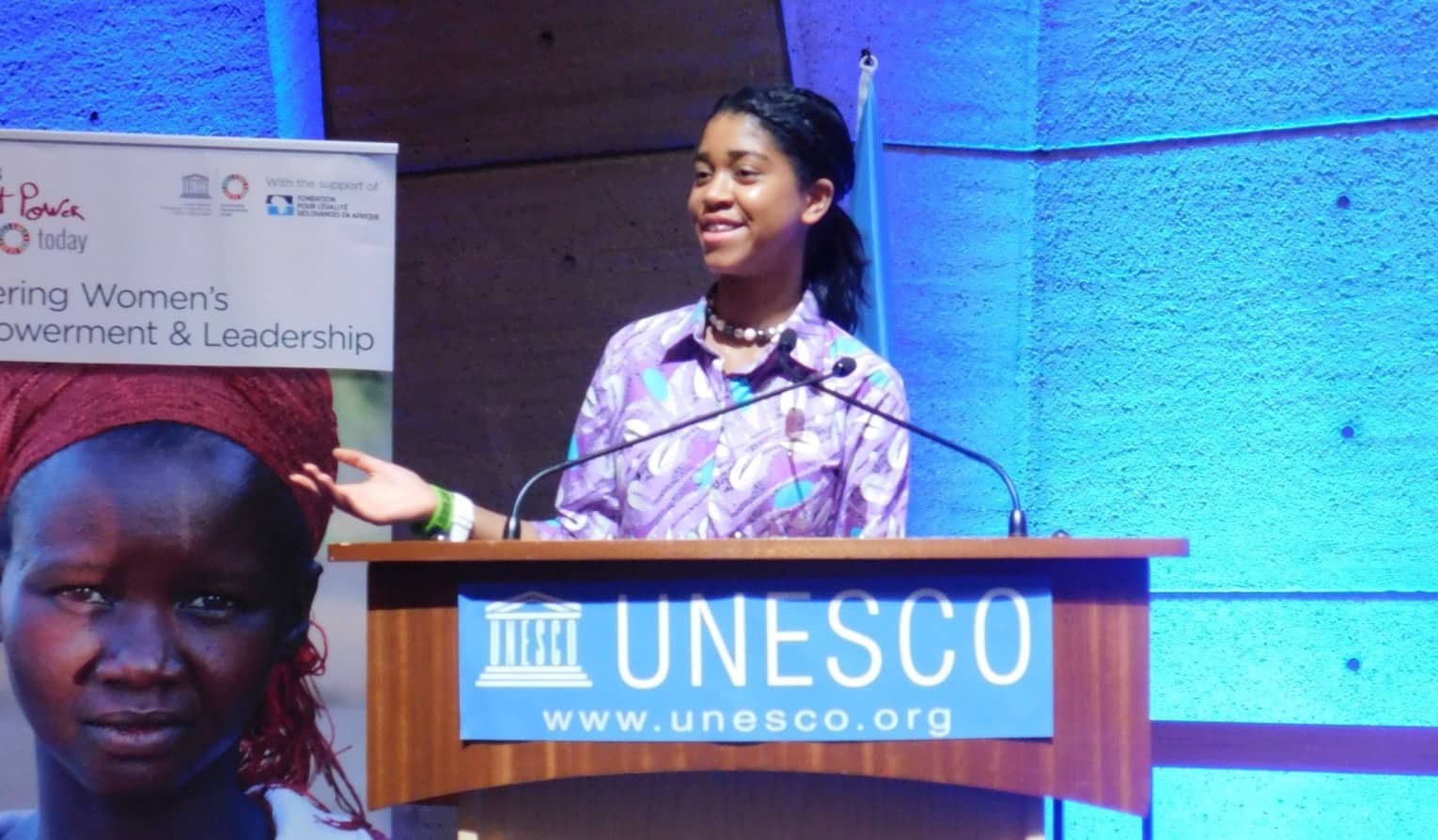 Young filmmaker, Zuriel Oduwole is honoured at UNESCO Soft Power conference
Recognising a promising millennial
Words by Ehimenim Agweh
The young and self taught filmmaker was recently recognised at the UNESCO Soft Power conference in Paris for her contributions towards girl child empowerment. She was recognised alongside notable women in global politics and female royals who had made their strides in the same area. The conference which was focused on global issues affecting women, pulled over over fifty female experts in various fields to discuss and proffer solutions.
My biggest test @UNESCO #Unescosoftpower in Paris. Was honored by Malta President for my Girls Education work @AminaJMohammed @AlikoDangote pic.twitter.com/dEwrGVU32A

— Zuriel Oduwole (@ZurielOduwole) July 2, 2017
Besides being one of the youngest filmmakers in the world, Zuriel Oduwole also holds the world record of being the youngest person to have interviewed major world leaders. She is also one of the youngest persons to have addressed the U.N, a feat she shares with activism prodigy, Malala Yousafzai. Zuriel's initiatives bear many similarities to those of Malala, a position which puts her firmly on the path of bearing the flag for empowerment after her older predecessor and contemporary.
Zuriel's girl child empowerment focus has led her to establish a foundation and conduct filmmaking workshops in order to give women in the devolving and underdeveloped world the tools with which to tell their own stories. Congratulations Zuriel for a work well done.
---
A journalist by training, Ehimenim is a lover of history, good books and Game of Thrones. For her, the real world is just another Westeros and everyone is a supporting character. Read and repeat is her motto. Give her a wave on Twitter @EAgweh.
---