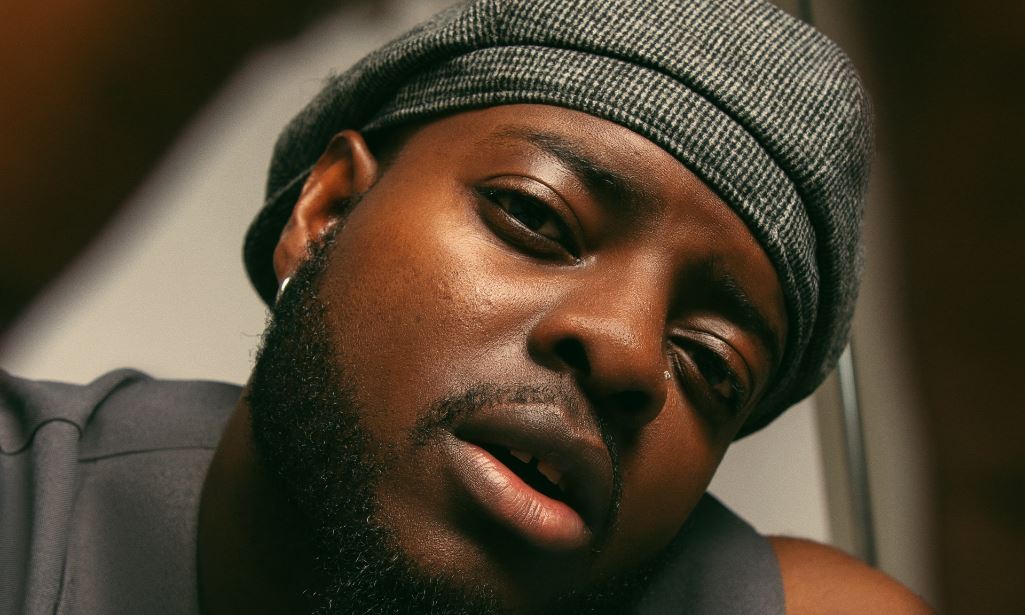 A 1-Listen Review of Yaadman fka Yung L's New EP, 'Yes Indeed'
An assured project from the Dancehall-influenced artist
Yaadman has been around for more than a decade, and has colourfully interpreted Dancehall for the homebound audience. He's had sterling moments capturing the popular imagination, combined with his own restless search for musical clarity. The artist who was previously known as Yung L has however forged through, putting out critically-acclaimed projects and burnishing his cred among a section of fans as one of the most distinct artists orbiting African music. 
With his new EP, 'Yes Indeed,' the artist returns from an excellent showing the last time, on 2021's cult classic 'Yaadman Kingsize' which, as written by Dennis Ade Peter, "pulls and wastes no punches, rendering Yung L in his multidimensionality, as a raunchy gentleman, serial peace seeker, and socio-political observer". That album filtered Yaadman's rasta-influenced philosophies through a cosmopolitan lens, culling in features which ranged from Seun Kuti to Tiggs Da Author. On the latest project, the focus is expectedly leaner, as Yaadman reserves space for just one guest artist, Oliander. There's a lot to expect however; if anything, the artist's recent projects have been stellar, and he's stepping into this with the weight (and perhaps grace) of excellence, especially with the poignant direction of his name change. 
On that note do we give 'Yes Indeed' the one-listen treatment. In usual 1-listen review fashion, all reactions are in real time while the music plays. No pauses, rewinds, fast-forwards or skips.
"LOOKING FOR ME"
Sweet reggae groove here. I'm in love with this bounce, the drums are really mellow and feel-good. The kind you roll a good kush to. Yung L's skating through this one; he's in his Caribbean bag. Each inflection and each word works like a spell. "Hot like fire, but me cool like breeze" is a line that perfectly captures the mood of this song. What a chill way to start off the project. Put Chronixx on this and everything goes absolute bonkers. Which isn't to say the song isn't nice as it is; being a Reggae head, I know I'll be playing this for a long time.
"VAWULENCE"
One thing about Yaadman is that his beats would always bang. The mysterious undertone here perfectly accentuates the confrontative energy he's bringing here. The bass line is quite buttery, and I like the tempo. "Say I come in peace but I carry small violence" is such a caption-ready lyric. Everything about Yung L's artistry is measured; from the weight of the imagery to his vocal technique. He's able to do a lot of things with his voice but he doesn't make the versatility overbearing; it just is. Two over two here.
"S.O.S (REMASTERED)"
This song was my introduction to Yaadman. I was in secondary school when it dropped and I could sing every word, which is saying something considering I wasn't in too deep on Reggae and Dancehall then. But the vibe of the song is just unique; it's truly one of the greatest Nigerian songs of the modern era. I'm not liking this remastering a lot; there's a lot of angst that's been taken away through its polishing. Still, the words are as evocative as ever. It remains an enjoyable record, even if that scratchy quality of its original is elusive here. For documentation purposes though, Yaadman has done well in resurrecting this song into the consciousness of music lovers.
"SABI BOY"
Asake-esque horns starting out this one, you can tell the mood is about to be celestial. Yaadman knows how to paint intriguing character portraits; when the song starts off from a third-person perspective, you know he's about to deliver gems. The mood is here is serene but not sombre; there's purpose in its melancholy, and it's the kind of song I would surely appreciate in a more reflective setting. Per structure, it's a good way of repurposing the project's direction down the mellower path, which Yaadman has more often favoured in this stage of his career. 
"ME SHE WANT" FT. OLIANDER 
A love song here. Yaadman does these well. These kind of his songs exist in that steamy zone between flesh-turning desire and respect for the other person. Really laid back vibes here; it's not doing me in yet, but I know it would in the future. When a song has potential to grow, I think people have a sense of that from the beginning. The duet form here is also a winner; I'm loving Oliander's tone and her songwriting. She's deep into the song, her verse is like lipstick—gets everything set. Okay, she's turned the song on its head; I think this might be the standout hit from the EP.
"MOTIONS"
Choir chords from the start of this one. A lot of artists favour this direction on the last song of a project. Yaadman is really singing here though; the leanness of the production amplifies his voice in a really electric way. He's directly sinking into my soul, each note is like a message from far away but yet so near. "I just need some time and space" always makes for a poignant line because we're always needing time and space, and they seem so uneager to align. The world demands so much. "Get my head right, get my mind right," me too, Yaadman. Preach on, my brother.
FINAL THOUGHTS
The longer artists practice their craft and their unexplored subjects lessen, it becomes a considerable challenge to relay fresh perspectives. Especially in popular music where redundancy is hastily observed and sometimes criticised, the unspoken rule has always been to evolve. Artists like Yaadman, however, remind us that there's no one road to evolution, as he's renewed themes he's been mindful of all his career, which is charting an invigorating path to spiritual self-actualisation while soaking the blessings of mortal life.
'Yes Indeed' is a masterful effort. Each song here propels itself from within, bursting often with an effervescent energy that doesn't rely on charging the listener. The vibes are relaxed and introspective, the result of years of sharpening one's technique. Not releasing a project since 2021, Yaadman seems to have emerged from a channel of personal discovery, emboldened by the experimental scope of contemporary Afropop. He courts novelty, especially in the sound, but the direction pays homage to his own interests. He hones into his mental landscape longer than he does on his last EP, 'Juice & Zimm', and reaps here the dividends of that sustained focus.
---