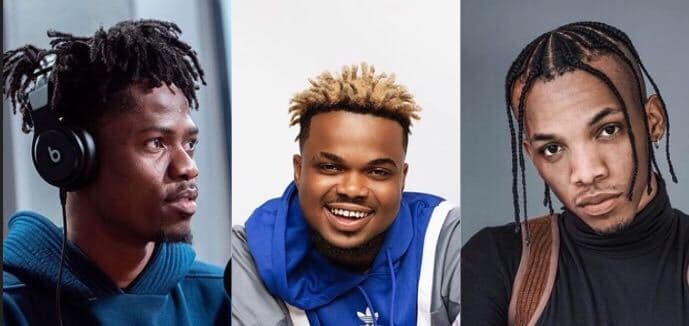 NATIVE PREMIERE: WurlD is done playing games in the video for "Wayo (Kpe Le Wu)"
no use me do Wayo
WurlD is one of the most hardworking artists out at the moment, and his ever-growing music catalogue is proof enough of his star power as he's just released his third project in the span of fourteen months. The 7-track project 'AFROSOUL' houses a diverse range of sounds as WurlD delves into themes of self-awareness, romance, heartbreak, survival, and perseverance. He shows no signs of slowing down and has now released the video treatment for one of the singles off the project, "WAYO (Kpe Le Wu).
Directed by Baba Agba and WurlD himself, the video for "WAYO (Kpe Le Wu)" opens up with WurlD performing for his fans in what appears to be an intimate cabaret performance. He performs his set while locking eyes with a female fan in the crowd who is just as smitten with the star as he is with her.
They communicate through explicit non-verbal gestures, as their eyes lock and hold throughout WurlD's performance. 'My feelings getting critical/this is more than physical' WurlD chants during his set, as his romantic lyrics seem to be aimed at this one woman who has caught his attention. Halfway through his performance, the mystery woman becomes so engrossed that she slips into an imaginary world where she gets an intimate and private audience with WurlD.
Speaking about the new video, WurlD tells the NATIVE:
"Wayo is a blend of Afrobeat with soul music. This song shines light on the idea of wanting assurance of commitment from a lover "no do me Wayo" which means "don't play games with me.
The video focuses more on an imaginary love connection between me and a fan at a show. This describes special and intimate moments with me and fans at my shows, like it's just us alone at the concert."
Get a first look at the video for "WAYO (Kpe Le Wu)" here.
Featured image credits/Chuchu Ojekwe and Vizuvlgvds
---
Tami is somewhere dissociating. Tweet her your favourite meme @tamimak_
---