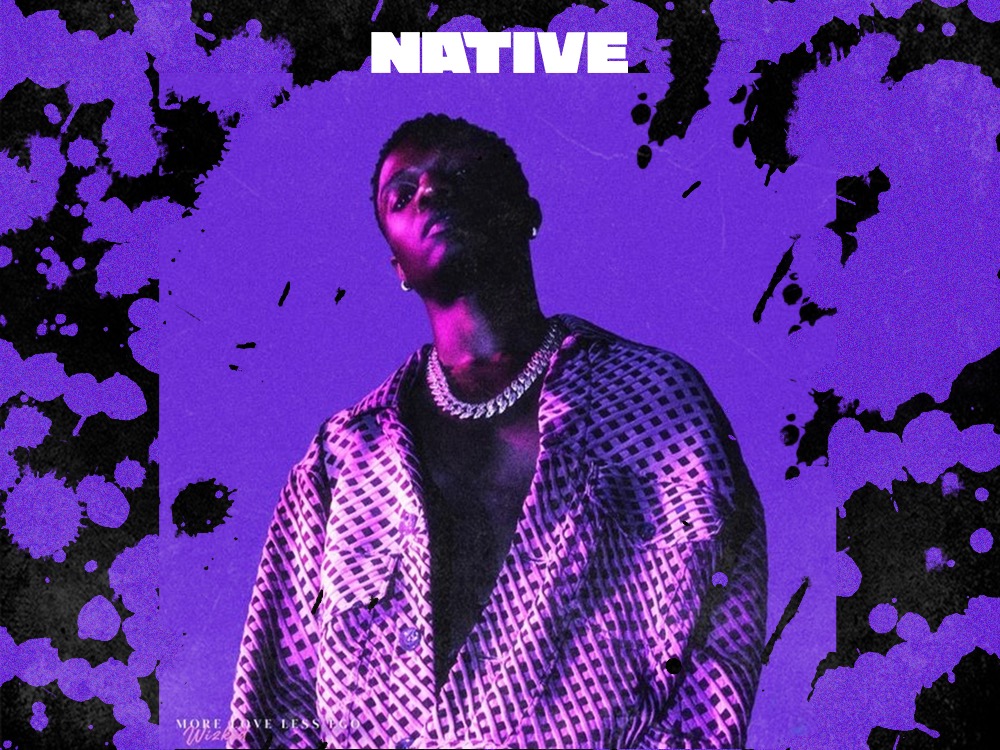 Everything We Know About Wizkid's 'More Love, Less Ego' Africa Tour
Double bookings and no-shows
In 2020, during the seismic change caused by the COVID-19 pandemic, and the new normal that set in after, the music industry underwent similar changes of its own. With many of us confined to our homes and immediate family and friends, artists put their global tours and live performances on hold, bidding the time that we could all congregate in large gatherings and enjoy music in real-time. 
As artists and the music industry began settling into the temporary normal, virtual live shows tried to get more inventive. Travis Scott famously hosted a spectacular live event on the gaming platform Fortnite, Burna Boy performed at a show that allowed viewers watch in virtual reality mode, and Wizkid's first post-Made in Lagos concert was made momentous by an intimate preamble offering a glimpse into his daily life. These examples pushed the boundaries of the norms with virtual performances, giving digital attendees an experience they can hold on to, as opposed to the straightforward stage exhibition.
This year, the influx of live shows has been astronomical. With the worst now seemingly behind us, artists made their return to stages and sets around the world including some of the big-ticket events around the world including Coachella, Rolling Loud, Wireless, Flytime Festival in Nigeria, and more. The welcome return of these shows cannot be overemphasised by listeners around the world, as we've seen a massive rush to purchase tickets to attend in person and witness artists grace the stage once more, to perform albums and songs that havee soundtracked the 2020 stay-at-home induced orders.
While the fans are undoubtedly excited to experience the music in new ways, it seems that there has been little change to the infrastructure around live shows and performances. Think Ticketmaster selling over two million tickets in pre-sales for international star, Taylor Swift, and having to forgo general ticket sales due to high demands and insufficient ticket inventory. Added to this, there is also the recent case of Puerto Rican musician, Bad Bunny, whose fans were left outside Estadio Azteca stadium in Mexico City, after being turned away due to their tickets being considered as fake or duplicated. Over in Africa, live shows have also suffered a similar fate with organisation. Recently, tragedy struck when 11 lives were lost during a stampede this year at Fally Ipupa's show in the Democratic Republic of Congo. 
Due to extraordinarily high demands on ticketing systems and insufficient remaining ticket inventory to meet that demand, tomorrow's public on-sale for Taylor Swift | The Eras Tour has been cancelled.

— Ticketmaster (@Ticketmaster) November 17, 2022
These infrastructural issues bring to light the rot which has always existed the heart of the entertainment industry—the prioritisation of capital over the real-time experience of the fans and listeners who attend these shows. In these parts, live shows have always been received with a sore thumb. Frequently, artists arrive hours after their scheduled performances and set times, leaving idle fans waiting with no appropriate communication for hours on end. For a while now, these discrepancies have largely been ignored by music lovers on the continent, who typically chuck it up to production issues or African time. However, this year, Afropop fans are speaking up and demanding better from the artists that they love.
Over the weekend, Afropop singer Wizkid was the latest African act to come under heat following his reported absence from his highly anticipated show in Accra, Ghana. According to reports on our timelines, Wizkid was scheduled to perform at the Accra Sports Stadium to a 40,000-capacity crowd of concertgoers. The night kicked off with a showcase of excellence from Gyakie, Efya, DarkoVibes, Joey B and more Ghanaian acts who got things going with riveting performances, while the palpable energy of MC Kojo Manuel engaged the restless crowd alongside performances from Afropop dancers.
As the night wore on, the crowd were anxious for its headliner and main attraction, however, things took a turn for the worst when Wizkid failed to grace the stage after hours and hours of wait time. At 4AM, disgruntled fans were captured leaving the venue, heartbroken and downcast at the lack of communication from Wizkid, his management and event organisers. Rightly so, fans left the venue and demanded that their tickets be refunded due to a no-show from the lead artist. One viral video includes a clip of popular Ghanaian influencer and Youtuber Mahalia Akatugba and a group of her friends, who share their disgruntled feelings about Starboy's absence from the show. "If not you personally, the MC could have said two hours, a fucking go, at like 2 o'clock, chale, Wizkid, e no dey come," retorts one of the girls in the video, as the group exclaim at the late hour in which a message from the organisers came. They also called for Wizkid to be cancelled, while exclaiming that such an occurrence would not have happened in Lagos, yet alone, in Manchester or New York. 
Love you Ghana 🇬🇭💙 pic.twitter.com/UfXWIt70hA

— Wizkid (@wizkidayo) December 11, 2022
According to an official statement from LiveHub Entertainment, which was released on the company's Instagram account, Wizkid breached his contractual obligations by failing to show up to the venue in Accra. However, Wizkid's public apology hinted at a different reason for his absence. According to the singer, security alerts and production issues barred him from putting on a high-quality show that the fans deserved and as such, another show would be organised in Ghana for the fans who were left waiting for several hours at the venue.
While the details of the security threat is still unknown, Ghanaian journalist and TV presenter Olele Salvador shares details on how Wizkid's absence was communicated to the crowd: "I personally don't recall hearing or seeing the organisers make a formal announcement to inform the crowd of about the no-show situation. I learned Wizkid wasn't going to show up by a tip off from a source close to Wizkid's camp alleging that the Starboy had been informed by some persons not to show up due to low turnout." 
As a result, while many appreciate Wizkid's apology shared via social media, Olele believes the reason for the no-show to be bogus. It doesn't help that barely hours after the incident and apology, Wizkid once again missed another show for his 'More Love, Less Ego' Africa tour—this time in Abidjan, Côte d'Ivoire. Meanwhile, he is seen via his social media landing in Cotonou, Benin without any explanation. Coupled with that, several videos have been circulating with Wizkid performing there, forfeiting the show in Abidjan. This raises questions regarding the validity of Wizkid's reasons for his absence in Ghana shared via his apology. 
"I may not be privy to what type of production and security/safety that comes with booking Wizkid but when I saw what was provided in Cotonou where he performed 24 hours after, there was absolutely no difference. Perhaps the only difference was a seemingly larger crowd for the concert in Benin," Olele shares. Reports are that there were about 5,000 concertgoers at the Accra Stadium, which tallies to just over 10% of the venue's capacity, but low turnout shouldn't be an excuse in a country currently dealing with runaway inflation numbers and a crisis with cost of living.
As Nigerian Pop heavyweights like Wizkid continue to redefine the status quo and sling the ropes of the burgeoning music scene beyond its borders, the importance of a near spotless reputation cannot be overemphasised. When, for whatever reason, things do not go as planned, full transparency and accountability are essential in ensuring the fans of the star do not feel slighted. Especially considering that the safety of many concert goers, as well as their money is at stake, negligence is unacceptable and at some point, apologies are just not going to cut it.
[Featured Image Credits/The NATIVE]
Editors note: We have reached out to Wizkid's team for a comment and this post will be updated regularly with new updates.
---
Written by Tami Makinde and Nwanneamaka Igwe.
---