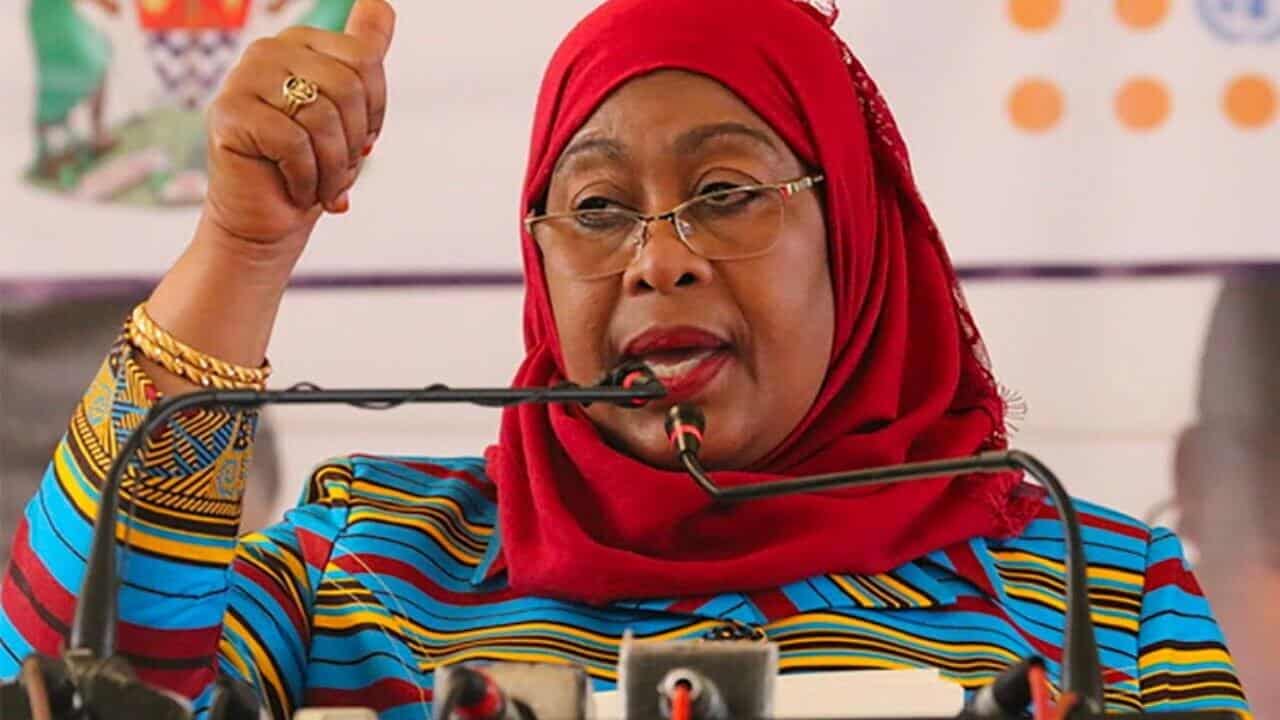 What's Going On: Tanzania's first female president, election (mal)practices in Congo & more
Pertinent headlines from across Africa
Our Latest Column, "What's Going On" Will Tally Notable News Headlines From Across The Continent — The Good, The Bad, And The Horrible — As A Way Of Ensuring That We All Become A More Sagacious African Generation. With This Column, We're Hoping To Disseminate The Latest Happenings In Our Socio-Political Climate All Over The Continent, Whilst Starting A Conversation About What's Important For Us To All Discuss. From Political Affairs To Socio-Economic Issues, 'What's Going On', Will Discuss Just That. 
---
Ever so often, we have to remind developed parts of the world that Africa is not a country. It's not just because a significant portion of people in those parts are unenlightened, but also because of the continent-wide similarities when it comes to social, political, and economic issues. For one, Africa is teeming with corrupt and inept leaders—many of them dictators— who have failed to invest in meaningful infrastructure, all while derailing and rejecting systemic change through violent means if necessary. In addition to this, they are fully aided by deeply patriarchal, religion deferring, and ultra-conservative social constructs.
At the same time cross the continent, the current generation of African youth are pushing against these systemic boundaries, in order to continue the arduous work of rewriting the narrative. Even with all of the endeavours, talent and records being witnessed from music to tech, the limitations put in place by the continent's political landscape still looms large. Every week, disparaging headlines from around Africa make their way to the news, reminding us of the bumps affecting these perceived stripes, and the roadblocks which delay our growth towards more wholesome and enabling societies for all Africans. Below are few news bits of what's been going in on in the past few days.
The work ahead of Tanzania's new female president
Last week, Tanzania inaugurated its first ever female president, after the passing of former President John Pombe Magufuli. News of Mafuguli's death came after weeks of speculation, when the usually brash and outspoken president had been out of the public eye for a while. Ex-VP turned President, Samia Suluhu Hassan announced Mafuguli's passing last Wednesday, with the official account stating that he'd died from heart complications. However, a section of the East African press is disputing these details, alleging that Mafuguli may have died a full six days before the announcement, and his passing may have been caused by Covid-19.
As the coronavirus pandemic raged in last year, Mafuguli was one of the chief Covid-19 detractors, claiming that the viral disease had been eradicated by three days of national prayers, and ordered the seizure of Covid-19 case statistics as early as last April. Even as cases continued to surge and test the limit of Tanzania's public health system, he discouraged citizens from abiding by precautionary measures and his administration even declined receiving vaccines. Mama Samia, as she's fondly referred to locally, will be completing the second 5-year tenure she won alongside Mafuguli, taking executive control of the country at a critical time.
In addition to taking an active stance in the hopes of eradicating Covid-19, many Tanzanians are hoping to see President Samia strengthen the country's democratic processes and freedom of speech, perhaps even usher in a new constitution, since Mafuguli's tenure consistently involved abuse of power aimed at political opponents and the press. As it is, the new president is riding on the goodwill of many Tanzanians, who are hoping that her many years in political and civil service translates into a positive socioeconomic tenure.
Congo's presidential election is a familiar African story
Having been in power for 36years, Democratic Republic of Congo President, Denis Sassou Nguesso, is very likely to be elected for another five-year tenure. Initially president from 1979 to 1992 during the single-party regime, Sassou Nguesso was defeated in 1992's multi-party polls, however, he spearheaded two civil wars as an opposition leader. Having muscled his way back into office in 2002, he remained in office for two 7-year terms, then pushed for referendum to change the 2002 constitution to allow him run for third term, with presidential tenures running for five years.
Similar to previous polls where Nguesso has contested, the lead-up to this elections has been marked by reports of candidate intimidation and allegations that the elections would be anything but free and fair. On Sunday, it was reported that authorities had imposed an internet blackout during the polls, with heavy presence of armed forces on the streets of Brazzaville as voters turned out in low numbers to cast their vote. Independent observers were blocked from monitoring the electoral process, while the local Catholic Church's request to send in observers was blocked outright. Within hours of the polls closing, there were already forecasts expecting Nguesso to extend his stay in office.
To make things grimmer, major opposition candidate, Guy Brice Parfait Kolelas, passed away shortly after the polls following a coronavirus infection. It was unclear what would happen if, by the slightest of chances, Kolelas had won, but Nguesso's expected victory has now been confirmed, winning re-election with 88.57% of the total votes. Meanwhile, the African Union, which Nguesso has once led as chairman, has commended the elections as "calm and peaceful". This election is a familiar African story of countries working with democratic constitution on paper, but being saddled by dictator-style electoral process and administrations.
End SARS protesters are still being prosecuted by Nigeria's judicial system
Last November, in one of its many heinous acts in response to the protests against police brutality, the Nigerian police broke into the home of Eromosele Adene, ostensibly arresting him for being one of the more popular faces of the youth-led protests. For the next ten days, the police resorted to shady, unlawful tactics, holding him in detention between Abuja and Lagos in terrible conditions, without officially charging him to court (the police can only detain citizens for only 24-hours, after which they're required to press charges in court).
Eventually charging him to court nine days later than required, the police asked a Lagos magistrate court for a 30-day remand request, charging Eromosele with criminal incitement, cyber stalking, provoking breach of public peace, and conduct likely to cause the breach of peace—the police also lied that it arrested Eromosele at the protest grounds. The court threw out the remand order, setting a one million naira bail for Eromosele which was met, citing the irregularities with the police's case presentation. However, those same irregularities don't seem to be enough ground to stop the case from going to trial.
At court, waiting for my case to be called up. Aluta Continua! ✊#FreeEromz pic.twitter.com/mGqbwb8Vjg

— ERomZ #FreeEromz #EndSARS (@simplyEromz) March 17, 2021
In a video shared to social media last Wednesday, which has now been deleted for seemingly legal reasons, Eromosele shared that his case has been moved to the trial phase, with the case now adjourned till May. Ever the optimistic persona, he also explained that the court before which he appeared is still packed to the brim with cases against End SARS protesters, many of whom don't have public profiles but are still being prosecuted for exercising their fundamental, democratic rights to protest.
Ethiopia finally admits to Eritrea's involvement in genocidal attacks on Tigray
Less than two years after winning the Nobel Peace Prize for brokering a peace deal with Eritrea, after decades of border-related hostility between both countries, Ethiopian prime minister Abiy Ahmed is now copping to allegations of colluding with the neighbouring country in targeted, genocidal attacks on the Tigray region of Ethiopia. The months-long civil conflict was a culmination of tensions between Ahmed's federal government and the Tigray People's Liberation Front (TPLF). Last November, Ahmed ordered military attacks on the country's Eritrea-bordering northern region, in retaliations to alleged initial attacks on federal troops by security forces of the TLPF.
The TLPF was an influential part of the Ethiopian governing body for decades, before Abiy Ahmed took office on the back of promised political reforms. Both sides have been in a tense back-and-forth, but seemingly fearing secession by the wealthy Tigray region, Ahmed resorted to brutal military force. According to analysts, the attacks feels very much like preparation for an impending ethnic cleansing, not unlike the Biafran genocide of the late '60s by the Nigerian government. Tigrayans have accused Ahmed of soliciting help from Somalia, United Arab Emirates and Eritrea, the former two of which are still unconfirmed. After months of denial from both parties, though, Ahmed has finally admitted to the presence of Eritrean troops in Tigray.
In a parliamentary address on Tuesday (March 23), the PM stated that Eritrean troops crossed the border into northern Tigray, confirming that previously alleged human rights violations—including sexual abuse and looting—had indeed taken place. "There has been damage that happened in the Tigray region, notwithstanding the propaganda and lies, information indicated there have been rapes of women and looting of properties," he said in his address. Ahmed's very belated transparency is an anomaly in Africa, where governments sanction the cold-blooded killings of its citizens and continue to lie in the face of incontrovertible evidence. This only serves as reminder of the brutality African leaders are capable of spearheading, whether they are Nobel Prize winners or not.
https://www.youtube.com/watch?v=SMpV9IZ0VVQ
[Featured Image Credits: Web/Daily Post]
---
Dennis is a staff writer at the NATIVE. Send me pertinent headlines and stories @dennisadepeter
---