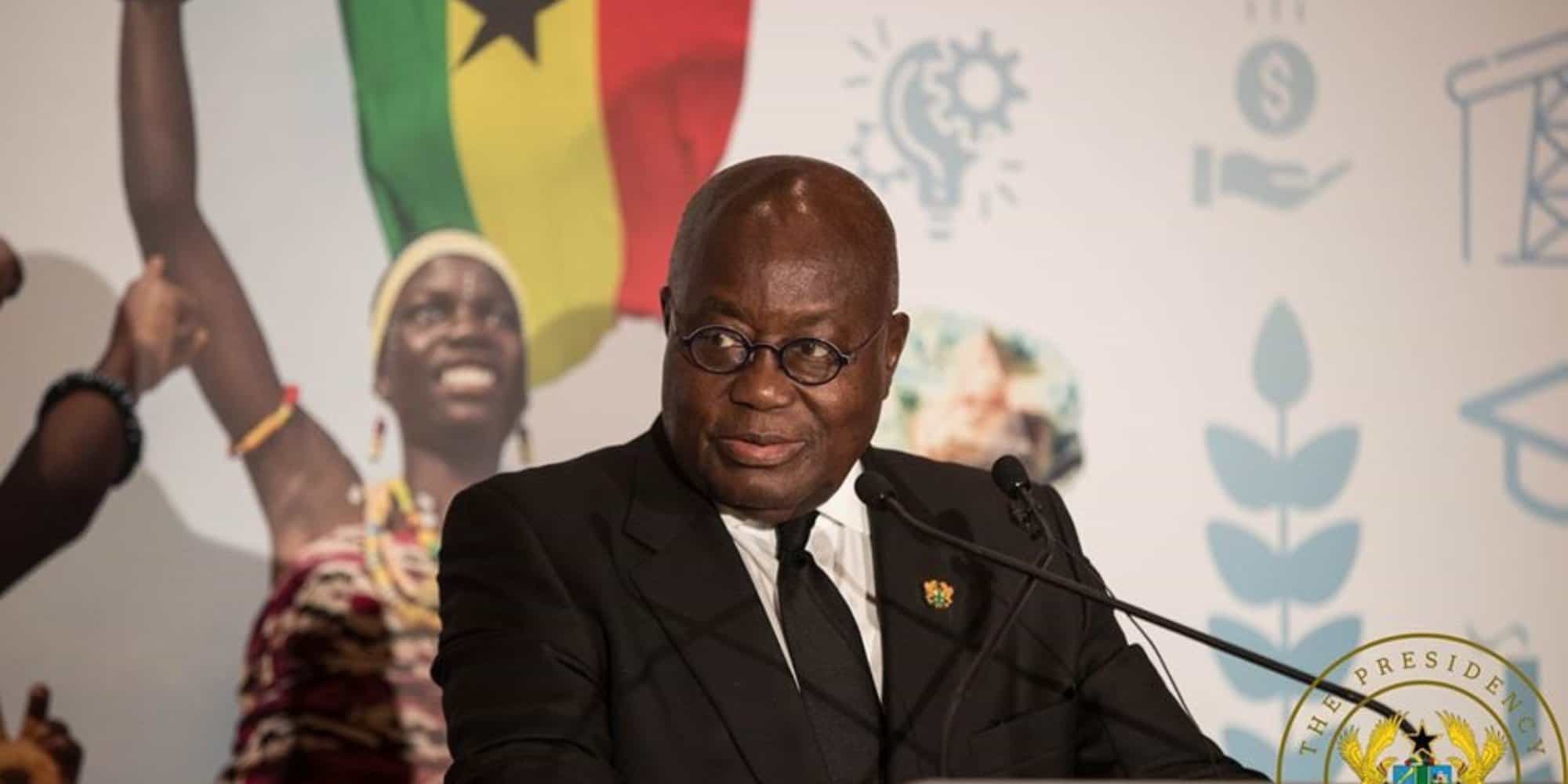 What's Going On Special: Ghana's LGBTQIA+ Community Is Under Attack
Draft legislation worsens already critical conditions
Our Latest Column, "What's Going On", Will Tally Notable News Headlines From Across The Continent — The Good, The Bad, And The Horrible — As A Way Of Ensuring That We All Become A More Sagacious African Generation. With This Column, We're Hoping To Disseminate The Latest Happenings In Our Socio-Political Climate All Over The Continent, Whilst Starting A Conversation About What's Important For Us To All Discuss. From Political Affairs To Socio-Economic Issues, 'What's Going On', Will Discuss Just That.
---
In June, Ghana's parliament submitted a proposed bill that if passed into law would worsen an already volatile situation with the country's already marginalised LGBTQIA+ community. The 36-page bill titled 'The Promotion of Proper Human Sexual Rights and Ghanaian Family Values' went a step further to clamp down on already existing legislation in the West African state which previously criminalised "unnatural carnal knowledge".
At the time of its publication, the draft bill caused furor across the country and the diaspora at large as its enactment into law proposed draconian-style punishments reserved for people on account of their sexual preferences. One particular punishment in the bill prescribes up to 10 years imprisonment for LGBTQ+ people as well as groups and individuals who advocate for their rights, express sympathy, or offer social or medical support.
View this post on Instagram
For several months, there has been increased violence meted out against the LGBTIA+ community. Back in May, the Ghanaian police authorities arrested 21 LGBTQ activists for attending a conference in Ghana's southeastern city of Ho, on grounds of an alleged unlawful assembly. On social media, the hashtag #FreeThe21 flooded our timelines, as many activists and allies pleaded against the harsh and unjust treatment of these people who were really imprisoned for their sexuality.
Regardless of the current state, concerns about the rights of LGBTQ+ people in Ghana are not new. According to Human Rights Watch, in 2018, it was reported that queer Ghanaians "suffer widespread discrimination and abuse both in public and in family settings". In the country, LGBTQIA+ people are frequently victims of physical violence and psychological abuse, extortion and discrimination in many different aspects of daily life, because of their sexual orientation and gender identity.
Following the arrest in Ho, a statement from the Ghana Police Service stated that "the command is cautioning the public, particularly parents, to be wary of activities of persons involved in this misbehavior and report them to the police." The language used in the statement holds a mirror to the realities of living as a queer person in Ghana and Africa at large. Presently, only 7% of Ghanaians surveyed in a 2019 Afrobarometer poll said they're tolerant of same-sex unions.
With this new legislation, the country is only worsening the current political climate. According to Ghana's Minister of Information, this is a position that the Ghanaian government is not willing to renege on. "The position of Ghanaian law on sexual orientations, preferences and practices has been quite clear for some time now," Oppong Nkrumah said, "and the executive branch led by the president has also been clear that it does not intend to amend or alter the current position of Ghanaian law on these matters." The passing of the bill means any persons who support and advocate for the rights of the queer community will be punished. It also goes on to forbid specialists from providing medical assistance to queer people. Families, friends or anyone who refuses to report suspected activities of LGBTQ+ person to the police could also serve a jail term of not less than 5 years, and not more than 10 years.
View this post on Instagram
It is clear that queer identities in Ghana are under attack. The current attitude is fraught and despair and many members of the community have had to go into safe houses and hiding on social media platforms to protect their identity. Dela*, a 28-year-old queer software engineer tells me that he was subject to harassment and teasing by his co-workers following the announcement of the bill. "Some of their jokes were funny because they were true," he tells me disappointingly a few weeks after the draft legislation was made public.
For DJ Yogo*, when she first came across the bill on Twitter, she shared it with a friend who has a better understanding of the law and legal language. When her friend texted back, her response confirmed DJ Yogo's initial thought. "The bill is not just stupid, but also very wicked," the 28-year-old Accra-based DJ tells me. The idea of conversion therapy on the bill sends her back to her second year in university – where she spent a lot of time going to church for prayers because she going through self-conversion therapy. "People made me believe being lesbian was something I brought to myself, and I was ready to pray it away," she tells me.
For the most part of this year, Ghana's queer community has been fighting the government, state security, and religious institutions alike. With their collective power and support from local and national newspapers and media houses, anti-LGBTQIA+ rhetoric has continued to spread in the country and spread mass information. The harmful rhetoric has only stoked the flames of the current conversation and allowed the bill to garner widespread public support. However, the issue is that the legislation has been voted one of the worst in the world to date as its tenets could possibly affect non-queer persons who could pass as queer.  "When that happens, everyone can be arrested on suspicion. It doesn't matter whether you are gay or not. You know the police," Dela says.
The anti-LGBTQ bill has been officially presented to Parliament today after its first reading in the House and referred to the Constitution and Legal Affairs Committee.#KillTheBill

— LGBT+ Rights Ghana (@LGBTRightsGhana) August 2, 2021
LGBT Rights Ghana – a movement championing the freedom for all LGBTIA+ persons in Ghana has been strategising and actively engaging with appropriate agencies and individuals to put together a document to counter what the group describes as a hate bill. "The document is violent and horrifying," Alex Kofi Donkor, Director of LGBT Rights Ghana tells the NATIVE. Alex also compared the bill to Nigeria's 2014 Same-Sex Marriage Prohibition Act (SSMPA)which unleashes similar violence against the queer community and anyone perceived as queer. "I believe they have profiled people they'd want arrested immediately after the bill is passed. They just want the bill to legitimize the violence they've been perpetuating," Alex tells me.
As days turn into months, many of Ghana's queer community are bracing for further impact in the coming months as the bill is debated in its parliament. For many, the next few months are critical towards ensuring the protection of queer identities within the country through countering any proposed legislation, advocacy and starting conversations among the international. But what does life now look like for queer people in Ghana?
For Suweiba, a transwoman living in Accra, the next option is escaping from the violence. Currently, she is saving up to relocate out of the country. "There is no future for me in a country where I was born a criminal," she tells me. Until a month ago, DJ Yoga didn't work on Wednesdays. We were sipping her favorite cocktail in one of the lounges she plays at minutes before the show. "Every Ghanaian could be jailed for 10yrs for just being Ghanaian under this proposed bill. I should be resting by now, but this government doesn't. And I need the money because I for left Ghana."
View this post on Instagram
She's not alone. Indeed, many queer Africans around the continent are also seeking safety and protection outside their home country. African queer identities continue to face increased harm and we cannot collectively renege on speaking out against the unfair and cruel treatment faced by a marginalised group.
Whether the bill will get passed or not, there is no denying that people's lives will be endangered, and Ghana's constitution guarantees fundamental human rights to everyone including its queer citizens. Amidst the already existing violence towards queer people, and the tension in the atmosphere as Ghanaians wait for a decision, there is an active online community hoping to repel the bill with hashtag #KillTheBill.
"We hope the bill is rejected not because no political party wants to go down as the ones who signed such a bill. We live in this country and know how big every government is on PR – especially when the rest of the world is watching," – Dela.
Featured image credits/PremiumTimesNg
---
Joewackle J. Kusi is a Ghanaian writer, filmmaker and podcaster. Most of his work is centered on uncomfortable yet relevant social conversations, spanning arts and entertainment, gender, sexuality, lifestyle and culture.
---