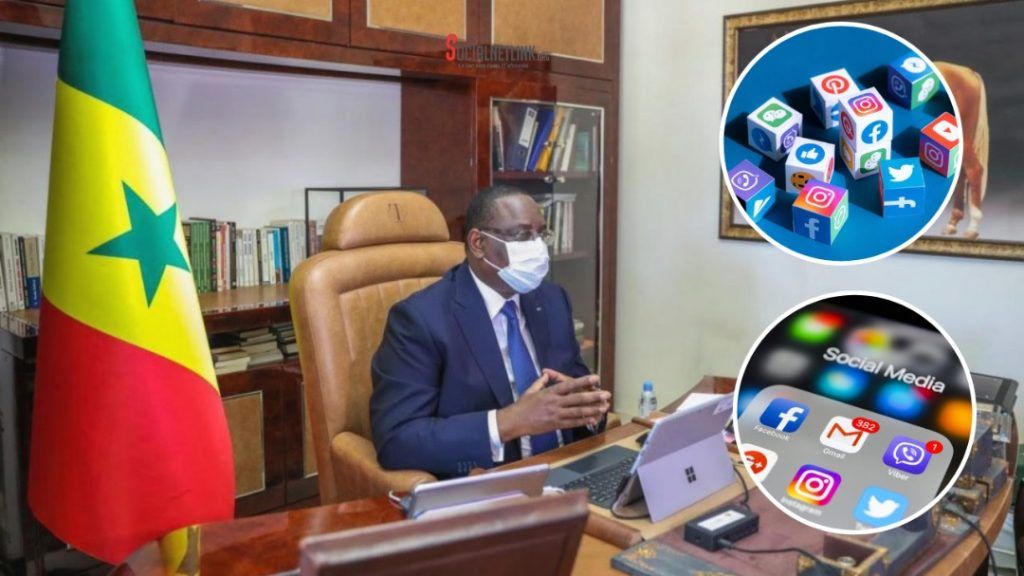 What's Going On: Internet Restrictions in Senegal, Suspended Strike in Nigeria & More
Important political headlines from across Africa
"What's Going On" Tallies Notable News Headlines From Across The Continent — The Good, The Bad, And The Horrible — As A Way Of Ensuring That We All Become A More Sagacious African Generation. With This Column, We're Hoping To Disseminate The Latest Happenings In Our Socio-Political Climate From Across The Continent, Whilst Starting A Conversation About What's Important For Us To All Discuss. From Political Affairs To Socio-Economic Issues, 'What's Going On' Will Discuss Just That.
---
SOCIAL MEDIA RESTRICTED AMIDST PROTESTS IN SENEGAL
Late last week, Senegal's government ordered mobile network operators to sporadically shut down internet services and block social media platforms for hours at a time. The restriction is due to the protests that broke out following a court's sentencing of opposition leader Ousmane Sonko to two years in jail. Two years ago, Sonko, of the Patriots of Senegal for Work, Ethics and Fraternity (PASTEF), was accused of raping a massage parlour attendant, with many Senegalese claiming that the accusation was politically-motivated to keep him from running for the presidential office in the future.
Protests broke out in 2021 when Sonko was arrested and charged to court, with 12 people reported dead during the demonstrations. On Thursday, the court acquitted Sonko of the rape charge but he was sentenced to two years in prison for "corrupting young people," a nebulous judgement that would make him ineligible for the upcoming general elections in 2024. The protests that have since followed have turned violent, as state forces are meeting demonstrating civilians with armed measures. Over 15 people have been reported dead, while over 500 have been arrested for exercising their rights to protests.
With internet services still patchy, WhatsApp being shut down, and citizens taking to VPNs to access social media, there's been little digital support in organising and mobilising during these protests. Currently, there's no timeline for when these measures will be eased, with poor and non-existent internet service continuing as of Monday afternoon.
NIGERIA'S UNIONS SUSPEND STRIKE OVER FUEL SUBSIDY
Nigerian labour unions—Nigeria Labour Congress (NLC) and the Trade Union Congress (TUC)—have suspended the proposed nationwide strike scheduled for Wednesday after meeting with government officials at the Presidential Villa in Abuja.
Both unions had planned to protest against the removal of fuel subsidy by President Bola Tinubu in his inaugural address on 29 May. The president's announcement, which didn't have a specific date, caused petrol prices to jump over N500 per litre in different parts of the country. Last Wednesday, fuel marketers increased the price of petrol to at least $1 (£0.80) per litre – up by about 200%.
The price hike caused queues at petrol stations as people took their jerrycans and cars to jostle for fuel. All these years, Nigeria, an oil-rich state, has been unable to refine crude locally. President Tinubu stated that the government could no longer afford to subsidise fuel because of dwindling revenue.
DEMONSTRATORS PROTEST TAX HIKE IN KENYA
Kenyan Police on Tuesday fired tear gas at demonstrators in the capital Nairobi opposing the Finance Bill 2023, which seeks to implement increased taxes.  The protestors, numbering up to 100, marched to the parliament building, holding placards, flags, and whistles, and chanting slogans against the bill.
The proposed bill aims to implement tax changes aimed at expanding the tax base and generating revenue to meet the government's ambitious budget of KES 3.6 trillion ($25.89 billion) for the year 2023/2024. It also fixes tax hikes on items such as fuel, food, beauty products, etc.
In an attempt to disperse the protesters, the police fired tear gas canisters into the crowd, and several people are reported to have been arrested. The general public has criticised the actions of the police and Amnesty Kenya has called for the release of the people arrested, stating that "#RightToProtest, express oneself, & participate in public discourse is SACRED under our Constitution and international law!"
10 DRC CONGOLESE REFUGEES KILLED IN KHARTOUM BOMBING
Ten refugees from the Democratic Republic of the Congo (DRC) have been reported dead as a result of a bomb attack in southern Khartoum on Sunday.
Since fighting started in Sudan on April 15, citizens and refugees from neighbouring countries have been forced to deal with the horrors of the situation In a statement read to the press by the Congolese Minister of Foreign Affairs, Christophe Lutundula, he said he had learned "with deep consternation" of the death of these ten nationals, "killed by bombardments carried out on Sunday at 1 pm on the campus of the International University of Africa in Khartoum."
"I am shocked and saddened by reports that at least 10 refugees living in Sudan have died in an attack in Khartoum. UNHCR is trying to reach and provide support to survivors," Filippo Grandi, United Nations High Commissioner for Refugees, said on Twitter. "All civilians are in danger in Sudan. Guns must be silenced if lives are to be saved and aid delivered."
[Featured Image Credit: DayFR Euro]
---