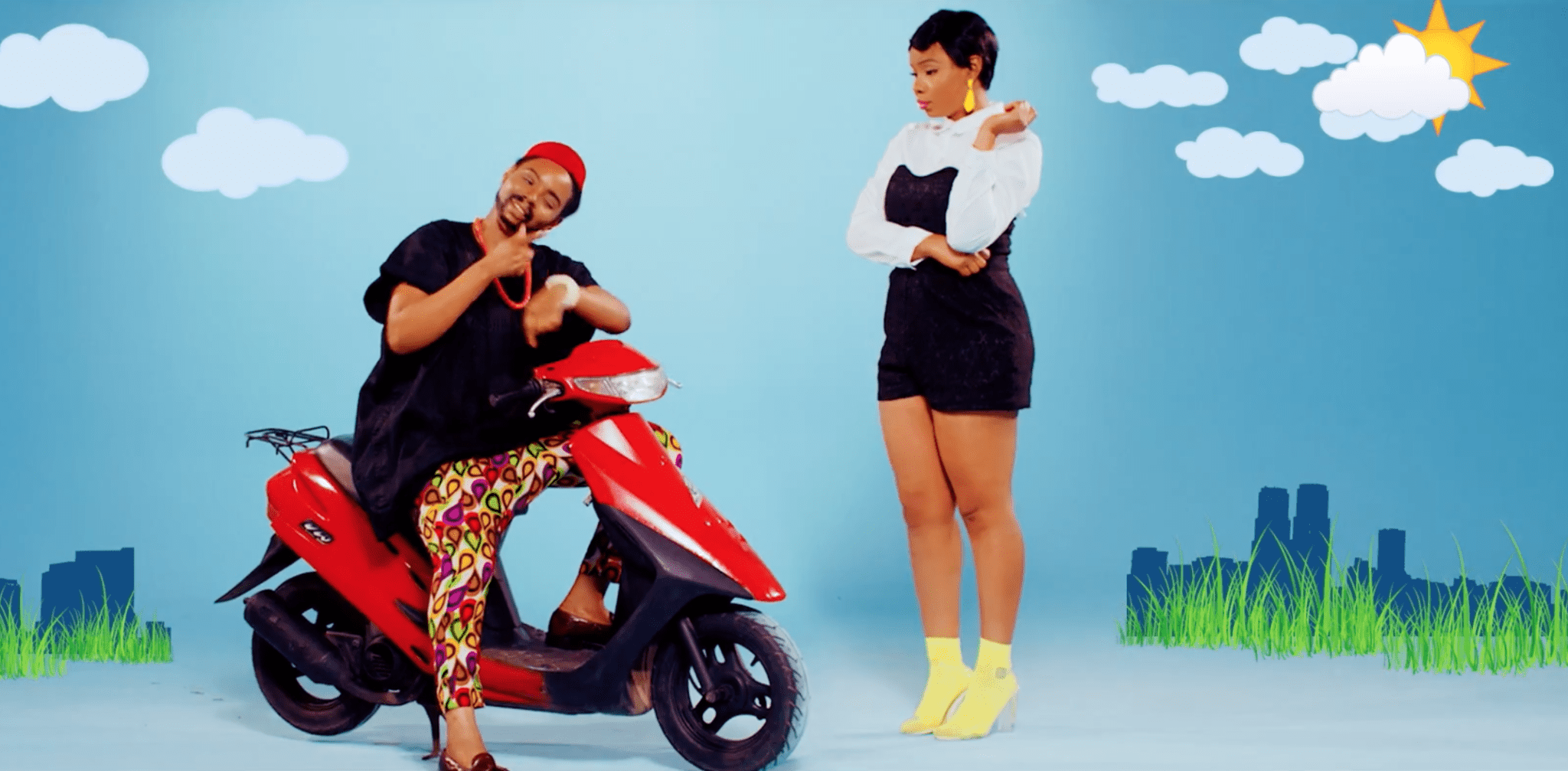 Yemi Alade is super queer on "Charliee"
And we're all here for it
Yemi Alade's vibrant style towers above all of our fave things about her. Since the start of her intended reign as Mama Africa Yemi Alade has particularly evolved a streak of youthfully casual but unarguably fire looks and it's crystal clear as she releases her video for the lead single, "Charliee", off her recently debuted album, Mama Afrique. However, Yemi Alade throws a bit of queer in the mix, dressing in men's clothes and making passes at other women.
https://instagram.com/p/BWxJOgElF5S/
It's unclear how director Paul Gambit expected this twist to be taken by the public, but the director has worked with Yemi Alade on "Ferragamo" in the past, and its hard to presume this was a chanced portrayal of Mama Africa as a typical African man. The idea however seems to be an attempt to balance the gender-stereotype of a woman's place as a home-maker, especially as Yemi is seen elsewhere in "Charliee" seemingly performing chores in the kitchen.
"Charliee" has been on our playlist since its release in march, the accompanying video just makes it more of a definitive track and is just as peachy as the audio itself. "Charliee" is one of those entertaining videos you would want to watch more than once.
Take a moment and enjoy Yemi Alade's "Charliee" , engineered by Olaitan Dada below.
Featured Image Credit: YouTube/YemiAladeVevo "Charliee"
---
Fisayo is a journalist who thinks writing is hard and reading too. But her journey somewhere reveals, words are like pawns on chessboard when writing. She wants to see, create and share with the world, experience & communicate these experiences. Tweet at her @fisvyo
---