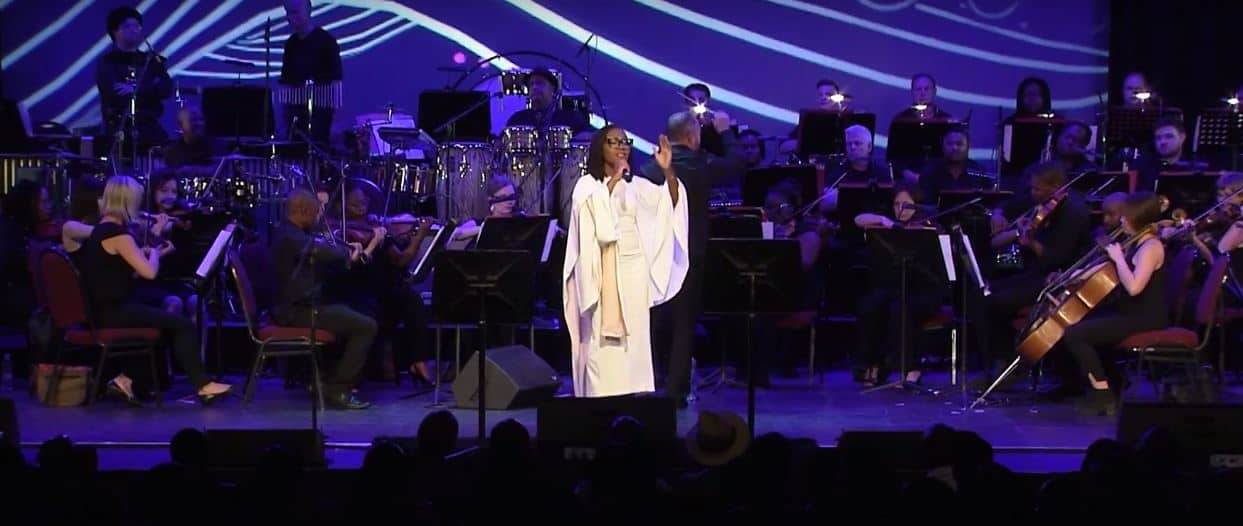 Watch a Spell Binding Performance Of Asa's Survivor Anthem, "Moving On"
For women in and out of the struggle
Though unstated, Asa celebrated the first day of international women's week yesterday with the release of a video for her performance with a 60 piece orchestra at the Simphiwe Dana Symphony Experience last November. There is no doubt that Asa performed a full set but asides from her spell binding rendition, the choice to upload this cut from her set is directly linked to the song's core subject matter.
"Moving on" is the fifth track from Asa's bed of stone album. On the song, Asa sings of a dark event that causes her to run and hide but she also details how she's moving past the trauma of it all. It's vague, but Asa's metaphors unmistakably fits the description of rape and abuse, and a survivor's attempt at forging on with a semblance of a normal life.
The imagery of the performance stays true to the song. The all black Orchestra playing behind Asa who strolls the stage in a white flowing dress conveys the message of hope in spite of pain from the past. The world's cold reaction to the theme of rape and suffering is also expressed through the blue lights illuminating the entire stage.
Asa addresses a core woman struggle in our patriarchal society in the most poetic way she knows. The performance was effortlessly graceful and builds the narrative for women all over the world trying to make the best of their situations.
Watch Asa's performance of "Moving On" below.
Featured Image Credits: Youtube/Asa Official