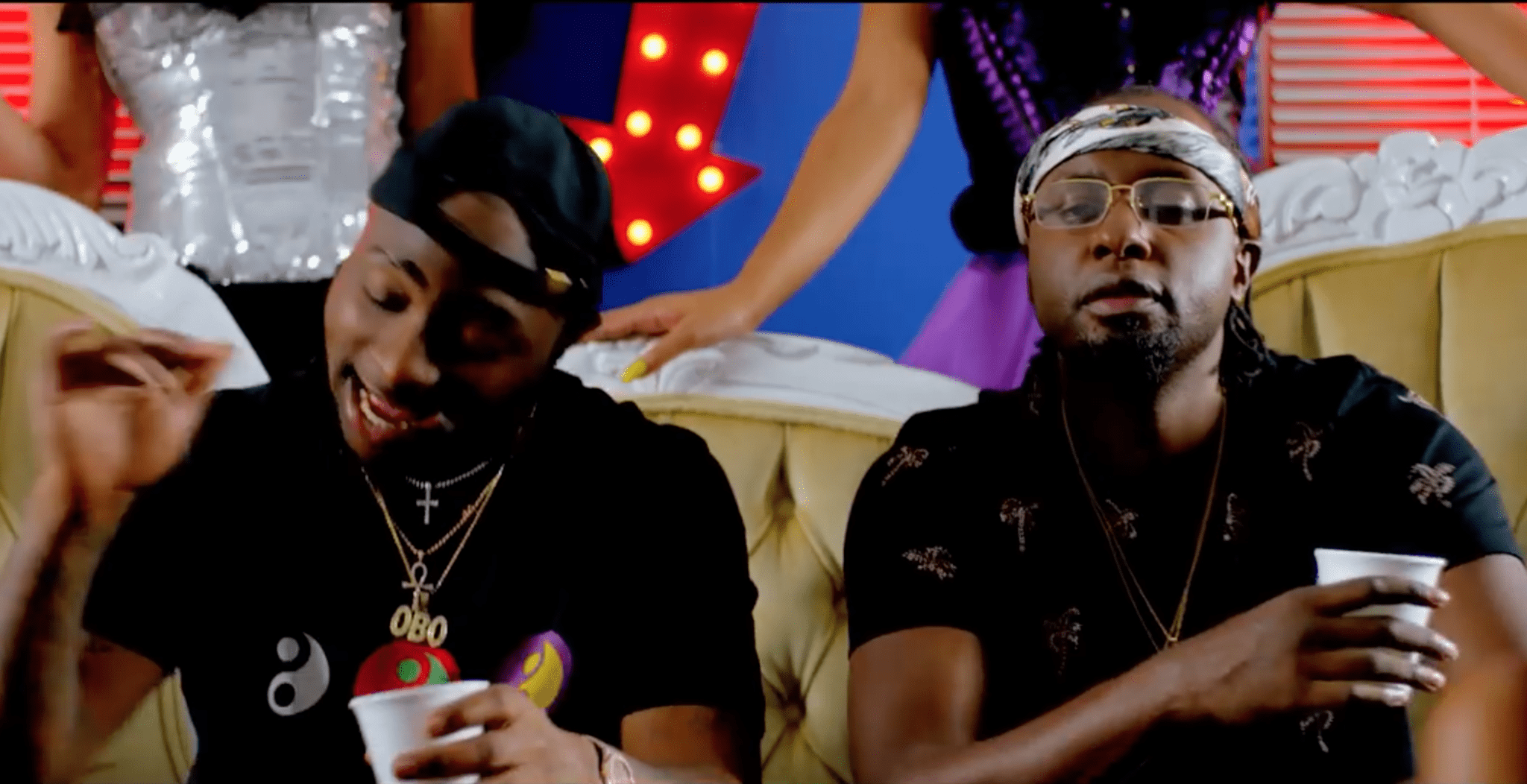 Watch Joh Makini and Davido playboy mansion themed video for "Kata Leta"
A-list guests entertained by playboy bunnies
We haven't as many popular musicians from Tanzania as Vanessa Mdee is, so it's interesting to see Tanzanian rapper, Joh Makini making sound waves and equally putting the country on the map. Similar to Vanessa Mdee who has long had many collaboration with Nigerian artists like Reekado Banks and Peter Okoye (of Psquare), Joh Makini has also linked up with Nigerian artists in the past, this includes his collaboration with Chidinma on "Perfect Combo". He's now teaming up with Davido for another intra continental collaboration on "Kata Leta".
https://www.instagram.com/p/BW7BFuWH3Dp/?taken-by=johmakinitz
We accept "Kata Leta" with some curiosity at the songs message but a guess may suggest it has a love-dating-relationship narrative somewhere in there. When good harmonies and melodies are interwoven, it's easy to engage with songs outside one's own language and just appreciate good music in the same way we've done with any of Sarkordie, Awilo longomba, Phyno or Olamide's songs.
"Kata Leta" is solely crafted in Joh Makini's indigenous language, Swahili. Davido kicks off the song with the chorus also uttered in Swahili while the video begins like a house party with just the two artists and six girls all dressed up in lingerie, dancing in ways intended to titillate Davido and Joh Makini. The two men look like A-list guests being entertained by playboy bunnies in a playboy mansion.
Take a moment to enjoy Joh Makini's "Kata Leta" below.
Featured Image Credit: Youtube/JohMakini "Kata Leta"
---
Fisayo is a journalist who thinks writing is hard and reading too. But her journey somewhere reveals, words are like pawns on chessboard when writing. She wants to see, create and share with the world, experience & communicate these experiences. Tweet at her @fisvyo
---