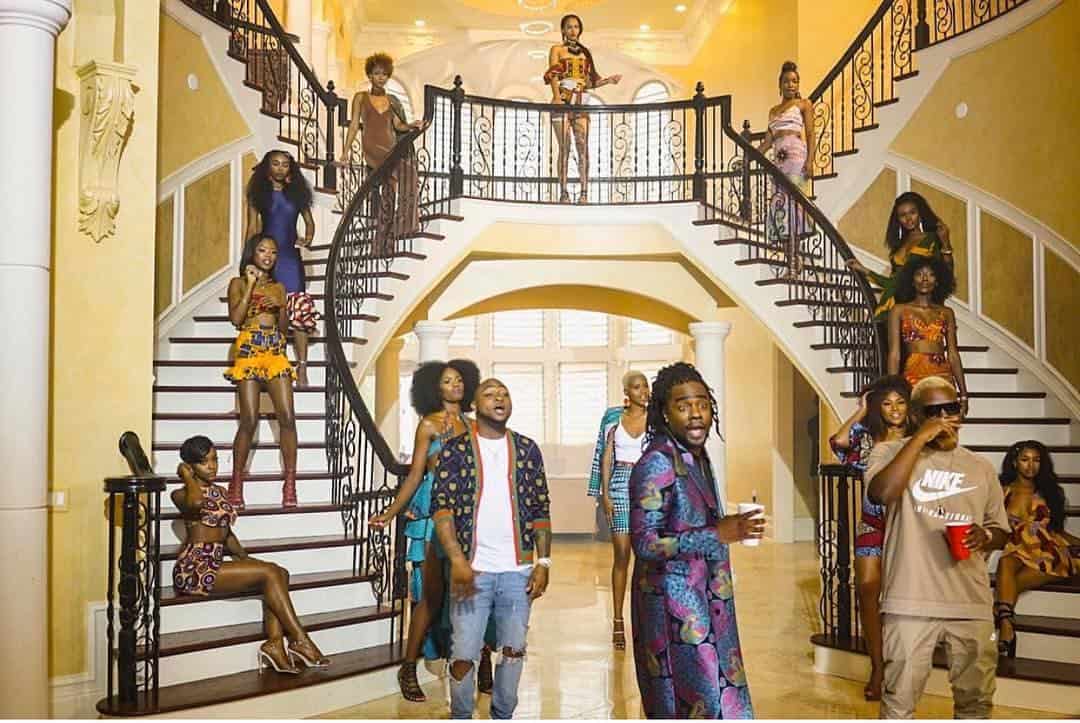 Watch Wale's "Fine Girl" featuring Davido and Olamide
All the Fine Girls and Fine Boys
After teasing an image snippet of a particular scene (as seen in the feature image above) in Wale's "Fine Girl" earlier in June, we had all been steadily anticipating the official release of the video, which has finally been outed today.
https://www.instagram.com/p/BWdExsglRDF/?taken-by=wale
"Fine girl" is off Wale's fourth studio album, Shine, released in April, and features verses from Davido and Olamide with a chorus uttered by Olamide as well, which drones on even after the track is over.
The video begins with popular comedian Chief Obi, who is having a phone conversation with Wale, having heard that Wale is hosting a house party, which Chief hasn't been invited to. A very interested Chief Obi seeks to know if there will be Fine girls, "white or black, Tall or short" and Wale, sighing, replies that there will be all. Indeed, the music video progresses with a row of fine girls on the palatial stair case where the house party is to take place.
Asides being a product of the trio's star power, what better way to sing about Fine girls but actually have a video fully packed with a diversity of them, underscoring the point that there isn't a single form that defines beauty –though Olamide's chorus is slyly at odds with this when he croons "Fine girl to ni to ni idi nla to ni to ni di nlaa aahaaa". Regardless, "Fine Girl" goes a long way in showing their appreciation of feminine beauty.
The video is directed by Patrick Elis and also features appearances by Sam Klef and Kevin Boj.
Watch all them boys with all the Fine girls in "Fine Girl" below.
Featured Image Credit: Youtube/WaleVevo "Fine Girl"
---
Fisayo is a journalist who thinks writing is hard and reading too. But her journey somewhere reveals, words are like pawns on chessboard when writing. She wants to see, create and share with the world, experience & communicate these experiences. Tweet at her @fisvyo
---