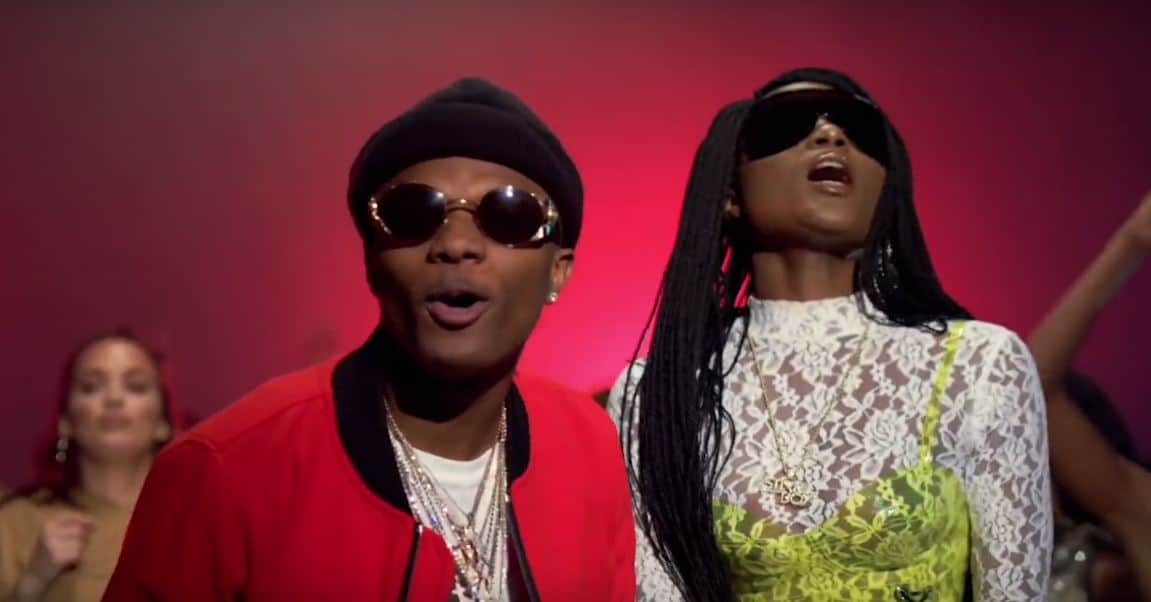 Top 7 Ghana-Nigeria Collaborations of All Time
Happy Independence Ghana (feat. Nigeria)
While it is possible that Nigerians are still sore that Ghana became an independent nation while the country  was still under British rule, over the years artists from both nations have come together to make some of the best music from the African soundscape.
Regardless of the Mr Eazi beef, music has been the one thing both nations agree on. This list does not only intend to celebrate Ghana's  60th independence day, it's also a way to share happy memories we've had over the years. Without further ado, here are our picks for top 7 Ghana-Nigeria collaborations ever.
 Two Women (feat. VIP) – Tony Tetuila
https://youtu.be/ctv1x4P8FfY?t=11s
Tony Tetuila featured Ghanaian hip-life group V.I.P on "2 Women" off his 2006 Free Soldier album. "2 Women" listens like a loud bar conversation among four guys trying to have a good time out despite inherent personal relationship problems. It reminds us of the simple times before the jollof wars, when the idea of hombres from both countries bantering over girl problems didn't seem entirely bizzare.
Skin Tight (feat. Efya) – Mr Eazi
Mr Eazi took advantage of his Nigerian nationality and Ghanaian upbringing to create  "Skin Tight" alongside songbird, Efya, a decorated singer and songwriter from Kumasi, Ghana. "Skin Tight" is a lovable feel good track that enjoyed airplay in both nations. This collaboration was among the collection of singles that helped push his music to Nigeria and ultimately all around the world.
My Love (feat VIP) – 2Face
Many may be unfamiliar with this little detail, but 2face and VIP's cross-border collaboration was directly inspired by an old Jamaican folk song popularized by Harry Belafonte's "Jamaican Farewell". The loose instrumental arrangement and light weight subject matter fits perfectly into the ambiance of songs so distinctively mood based that they sound a lot better when you are within the context of its intent. For "My Love", there is a distinct Afro-Caribbean vibe that yearns for a modest escape like going on a vacation or a having an independence day yard cook-out with your loved ones.
Kiss Your Hand (feat Wande Cole) – R2Bees
After the success of his M2M album, Wande Coal hit the road to tour, make press appearances and seek new inspiration amongst other things. His stop at Ghana led to the birth of his cult favorite 'Ghana freestyle' and the release of an official single loosely borne of his impromptu freestyle. "Kiss Your Hand" was timely for the group R2Bees because it came at a time when everything Wande Coal touched was gold. The single was largely responsible for R2Bees crossover into the Nigerian mainstream, and is perhaps one of the first proof of potential for modern African music through Ghana Nigeria collaborations.
No Kissing Baby (feat Sarkodie) – Patoranking

Patoranking's ability to consistently churn out quality Afro-pop hasn't gone unnoticed. "No Kissing Baby", his number one single featuring Ghana's Sarkodie makes for great dance floor music and silently tackles the issue of consent in male and female sexual relations. Over preppy drums and a groovy baseline inspired by Ghanaian Afropop, Patoranking sings of a lover who rejects his advances and his gentlemanly desire to only take whatever love she would freely give without forcing her hand. At a time when the subject matter of rape culture is being tackled more openly among young people in African societies, Patoranking and Sarkodie's "No Kissing", inadvertently lends a voice to devastating social ill that needs all the attention it can get.
Daddy yo (feat. Efya) – Wizkid
Wizkid is on to greater things these days. "Daddy Yo", his first single since working on Drake's Views album is an EDM-tinted club heater featuring Ghanaian singer and song writer, Efya. There not much for content on "Daddy Yo" but if anything, it proves that Ghana-Nigeria collaborations will work on any level; local or international.
 Slow Down (feat Wizkid) – R2bees
It should be no surprise that R2Bees gets a second mention on our list. Their 2014 collaboration with Wizkid on "Slow Down" ear-marked the beginning of an extended public relationship between the group and Starboy (a friendship that culminated their joint set up of Starboy records with Padae as its head). "Slow Down" is calm and was probably the first indication of the progression Mr. Eazi, Runtown and Tekno amongst others towed with their brand of Afro-pop – with simpler production and focus on vocals.