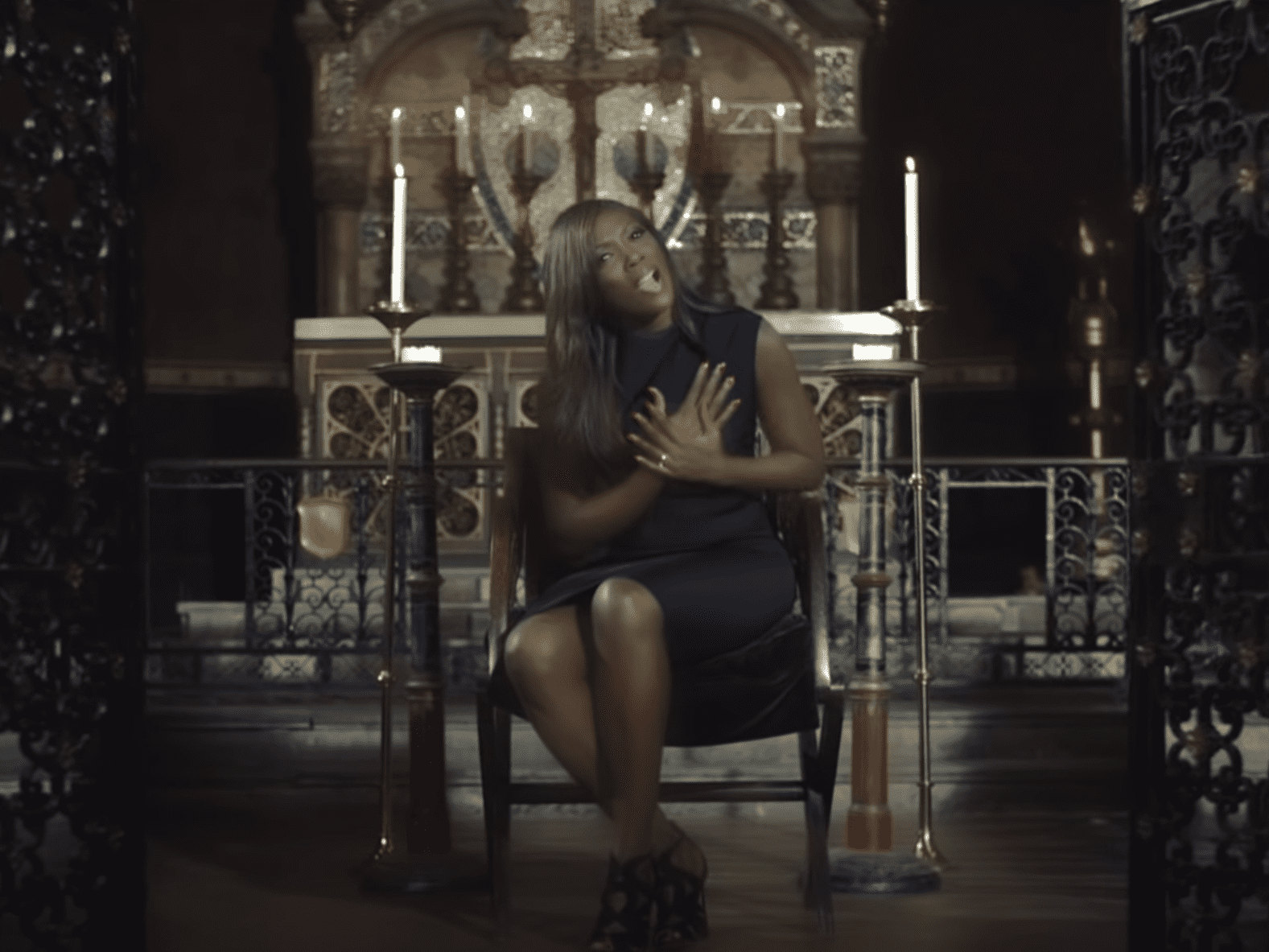 The Shuffle: Tiwa Savage's "Olorun Mi" is the prayer we all need
To help you carry on
With a career dating all the way back to 1996, when a 16 year-old Tiwa Savage would lend background vocals for prolific artists such as George Michael, Kelly Clarkson, Chaka Khan, Mary J. Blige and more, music has always been one of her epic loves. The medium by which she candidly and catchily reveals her desires, music is also where Tiwa shares the other aspects of her life that stand at the pinnacle of importance: her mother, her son and her faith in God.
Earning a soaring reputation as one of Africa's most revered Pop singers, one thing that has remained unshakeable throughout Tiwa Savage's career is her faith, and its expression in her music. She opened her critically acclaimed sophomore album, 'R.E.D' with a call to prayer, "Adura" (which means "prayer" in Yoruba), Tiwa Savage's discography is littered with songs dedicated to God. From the uptempo Reggae-inspired "Stand As One", which appears on her debut album 'Once Upon A Time', to the eponymous album closer, "Celia's Song", another prayerful number this time in honour of her mum, no Tiwa Savage album is complete without godly intercession. Even in her singles, such as the Yoruba worship song "One" that marked the beginning of a new phase, Tiwa Savage's music doesn't shy away from religious intentions.
A force within the secular music sphere, Tiwa's discography is ripe with worship songs and faith-led music, for almost every occasion and emotion. Where the Dance-anthem "Glory", the penultimate track on 'Celia', prophesies higher glory and people appreciating her achievements whilst she's still alive, "Olorun Mi" found 'Once Upon A Time' seeks God's light during dark, mournful days.
View this post on Instagram
Last week, news broke of the tragic, premature passing of Habeeb Uthman, a DMW crew member fondly referred to as Obama DMW. A close friend of Tiwa Savage's, she joined the number of Obama's loved ones leaving eulogies to their friend, brother, and colleague over social media. In the following days, Tiwa Savage also re-shared her 2013 grieving song, "Olorun Mi", once released as a comfort to others, as a comfort to herself. On Instagram she wrote:
"2013 I released this song to minister to people who have lost loved ones. Today it's for me"
"Olorun Mi" is a tear-jerking number, set to mellow piano keys and kept apace by hushed finger-clicks during the song's melancholy verses. Singing in both English and Yoruba, the climactic chorus introduces guitar elements and snare patterns reminiscent of praise and worship bands in church.
Opening the record with the poetic greeting, "meet me tomorrow," Tiwa Savage, throughout the song, comforts listeners with the knowledge and faith that we will meet our loved ones again, in the life beyond. "Tomorrow" reflects the reality that in the present we are not able to be with the dearly departed, but in the future faith dictates that we will be reunited. With the word "tomorrow", Tiwa Savage is also reminding us that we don't know what the next day holds. There is a possibility we might meet our family and friends on the other side as early as tomorrow. Singing "we'll carry on, and it won't be long," in the conclusion of the song's hook, Tiwa Savage further appreciates the uncertainty of life by promising to tell her loved ones how much she cares for and cherishes them in the now. Life is indeed fleeting, we never know when our time with someone or on Earth will be up.
Though a sorrowful subject, "Olorun Mi" is a rousing and encouraging song. Heavily attached to her own faith – the music video set in a church – Savage's lyrics are relatable to anyone who has experienced loss, religion aside. For me, a line that particularly resonates is, "I'm trying to remember the last thing you said." Memories are self-curated, and when we are unprepared for someone to go, what seems like a conversation or interaction not worth holding on to – as we assume there will be many more and more significant experiences together – become the very happenings we scour for in our memories, hoping to cling onto every aspect of life and love we shared with that person.
In a time in which many people have suffered loss, whether from the global pandemic, depression, prejudiced violence or any other cause, "Olorun Mi" is ever relevant in today's world, unfortunately. The music video, directed by George Guise depicts people who have endured loss, also canvassing the suffering of the world that ultimately ends in loss of human life. These images from 2013 could be from today, they could be from tomorrow. With death as the only certainty of life, "Olorun Mi" emerges as the prayer we all need; to find the strength to carry on until we meet our angels tomorrow.
Featured Image: Tiwa Savage/YouTube
---