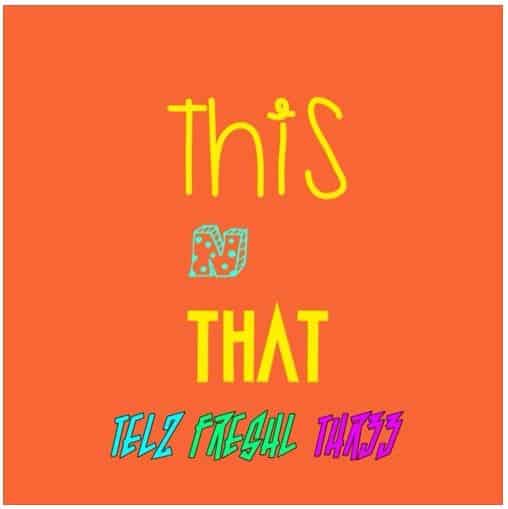 Telz enlist Thr33 and FreshL on dancehall bop "This and That"
You should bop to this
Dancehall has come a long way from its Jamaican origins. It is a living genre, adapting with the migrants who moved from the island country to Europe, Africa and Asia. Dancehall has particularly influenced the youth subcultures of England and Canada, and Afro Caribbean dancehall, interspersed with British grime is what Nigerian producer Telz, replicates in his new single "This and That". Telz has had a busy year, dropping a handful of singles and leaning on his careers as a producer for other artists. He is still in that frame of mind on "This and That" because he mostly sticks to producing and enlists the help of rappers Thr33 and Fresh L to bring the fire.
Fresh L  of the DRB fame has had a tumultuous few years on the internet, attracting the worst of the trolls on social media platform on twitter, the resulting scandals from his refusal to bow to their trolling threatening to overshadow his music. But L's talent is undeniable and we are always happy to see him back in the studio doing the thing that got us interested in him in the first place. And he brings his A-game to Telz's "This and That" his rapid fire delivery peppered with British road man slangs work quite well in the circumstances. Thr33 who is affiliated to Rosewood group acquits himself pretty nicely.
It is a pretty decent dance bop with just enough sampling to give it some depth. You should definitely bop this.

---
Edwin eats his rice and cabbages. Tweet at him@edgothboy
---