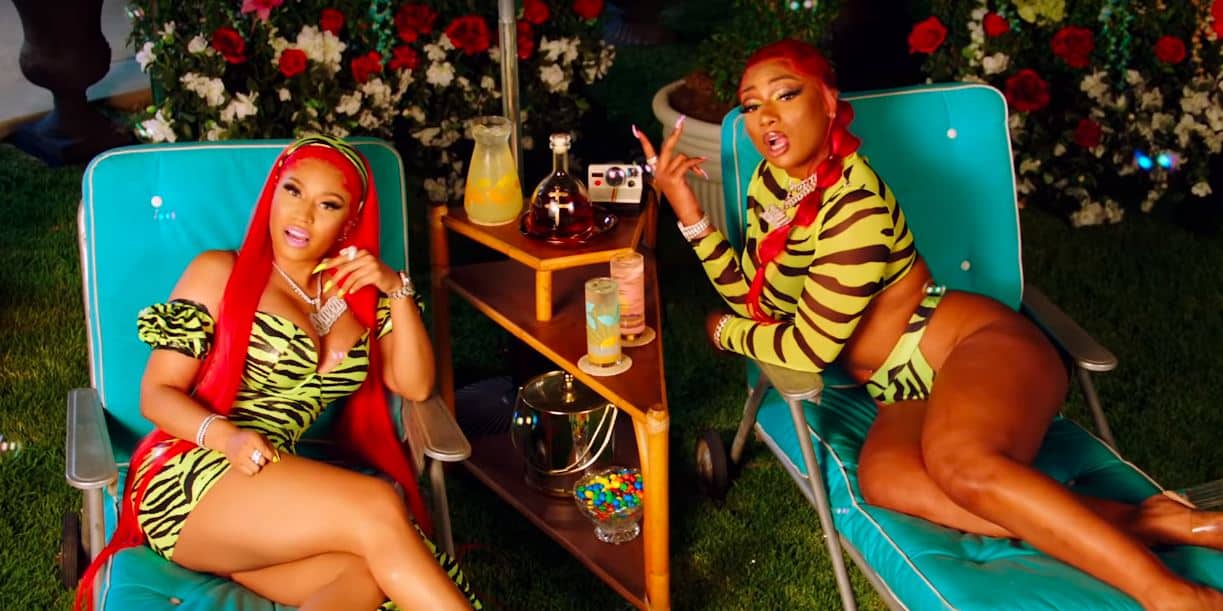 6 videos you should see this week
Lil Frosh, Lil Nas X, Lil Kesh and others deliver must-watch music videos
Megan Thee Stallion – "Hot Girl Summer" Feat. Nicki Minaj and Ty Dolla $ign
Megan Thee Stallion has had a dominating run this past couple of months since "Big Ol Freak" announced her an artist to look out for. She became a household name after she captured popular zeitgeist with her 'Hot Girl Summer' phrase and then went on to release the song, "Hot Girl Summer", featuring  Nicki Minaj and Ty Dolla $ign, defining summer 2019 for lots of music fans. Munachi Osegbu directs the music video for "Hot Girl Summer", highlighting Megan's trendy influence on the shape of summer 2019 through Jaimesha Thomas's opening skit asking, "what would Megan do?" before we see Megan at a pool party, encouraging 'hot girls' to have fun. 
Lil Frosh – "Davido"
Lil Frosh hasn't quite crossed over into the mainstream, but he has come a long way from making freestyle videos on social media after one of his videos went viral and put him in the conversation for the recent resurgence of street-rap in Nigeria. He just put out a new single, "Davido", a rap song celebrating his drive and ambition. Director Sweet directs the music video for "Davido", highlighting some of the lyrics' social commentary with people in traditional attires turning up their noses to the hip dresses of the youths.
YungBakugo – "LOCKED"
YungBakugo's follow up to "Cloudy Maudy", "LOCKED" continues his fascination with airy production as he sings and raps over a lightweight synth-led beat he produces with backing vocal samples that make the song eerie. The ghostly beat fits the song's narrative, built around feeling stuck in a problematic relationship, and the music video Kali Talmon-Longden directs also stays in line with the sinister theme as we watch a straightfaced YungBakugo performing his verses while being tied up, shoved around and threatened with a knife.
Lil Nas X – "Panini"
After time travelling from the wild, wild west to the present day for his "Old Town Road" video, Lil Nas X is going a little further ahead with the futuristic setting of his new "Panini" music video. The video directed by Mike Diva is set in a Cyber Punk esque world where a hologram of Lil Nas X follows Skai Jackson around, serenading her while she tries to escape.
Lil Kesh – "Nkan Be" Feat. Mayorkun
Lil Kesh just put out the music video for his new single, "Nkan Be", where he teams up with DMW singer, Mayorkun, for a romantic themed Afropop song Rexxie produces. The music video features cameos from Zlatan, Naira Marley and a model who plays Lil Kesh's muse while he tries to charm her with his BMX skills and heartfelt street-inclined rap bars, "I go like to give you legbegbe ati centre".
"Bad Boys for Life" Trailer
Will Smith and Martin Lawrence are reviving their "Bad Boys" movie franchise and taking it for another spin as they announce the third installment in the sequel, "Bad Boys For Life". The action-packed film debuted in 1995 and grossed $141 million worldwide, while the 2003 sequel earned $273 million at the global box office. Anticipation for the third film hit an all-time high with the recent release of the trailer for the movie Adil El Arbi and Bilall Fallah direct, starring Vanessa Hudgens, Charles Melton, Alexander Ludwig, and Joe Pantoliano and DJ Khaled who is also releasing the film's soundtrack under his We the Best Records. The trailer features some of the gun-blazing action sequence and funny one-liners the action-comedy franchise is known for as Will Smith and Martin Lawrence continue playing their roles as detectives. Sadly, we have to wait till next year, January 17th before the film shows on the big screen.
Featured Image Credits: YouTube/Megan Thee Stallion
[mc4wp_form id="26074″]
---
You are meeting Debola at a strange time in his life. He wandered into a dream and lost his way back. Tweet at him @debola_abimbolu
---