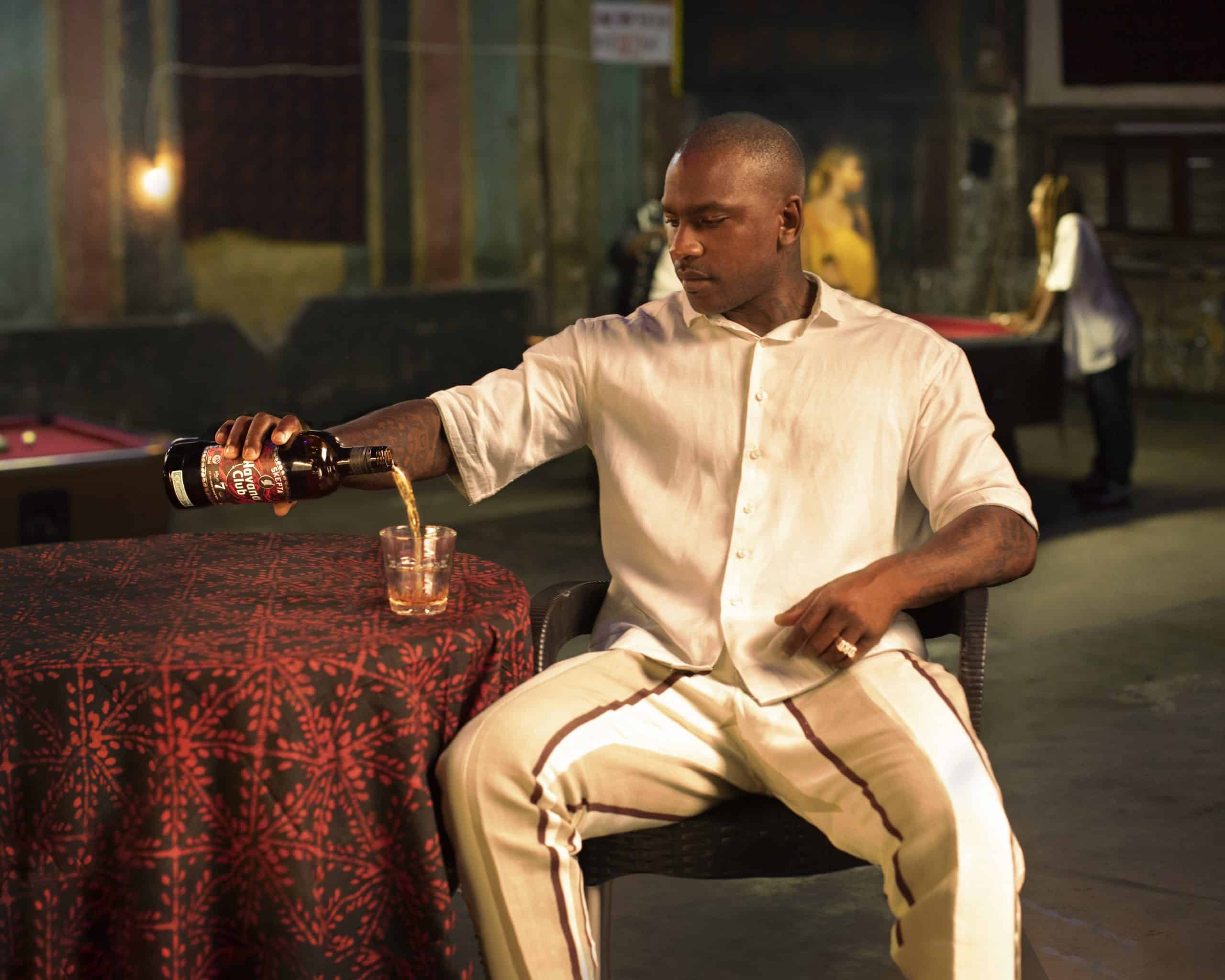 Skepta Havana Club return with a second Havana Club 7 bottle
Skepta x Havana Club Vol.2
In partnership with Havana Club*
---
As a global artist with a fanbase consisting of multiple nationalities, tour dates that travel the world, and lyrics that touch the hearts of fans and strangers alike, it's almost inevitable that you'd grow a multicultural mindset. Inspired by the many societies and customs to which he has been exposed, Skepta, who was born and raised a British Nigerian in the melting pot metropolis of London, has spent the past few years championing multiculturalism and a message of unity across cultures. Drawing out our similarities whilst celebrating our differences, since his Nigerian Homecoming, Skepta has made it his mission to connect audiences around the world, and with every new exploit, his successes in this feat multiply.
His latest conquest has been a foray into the world of spirits, guided by renowned Cuba Rum, Havana Club. Dedicated to community and built upon his understanding and experiences of Aché – an energy force believed, in the Santeria religion of Cuba, to be a sacred creative bond that fashions divine-human connections – last summer, Skepta debuted an exclusive Havana Club 7 limited edition bottle and label with Havana Club, based around the premise of togetherness. Fortifying the partnership, Skepta and Havana Club return this summer, with Skepta x Havana Club Vol.2: the second edition Havana Club 7 bottle design that doubles down on the message of unity – across time as well as space – of Afro-Caribbean cultures globally.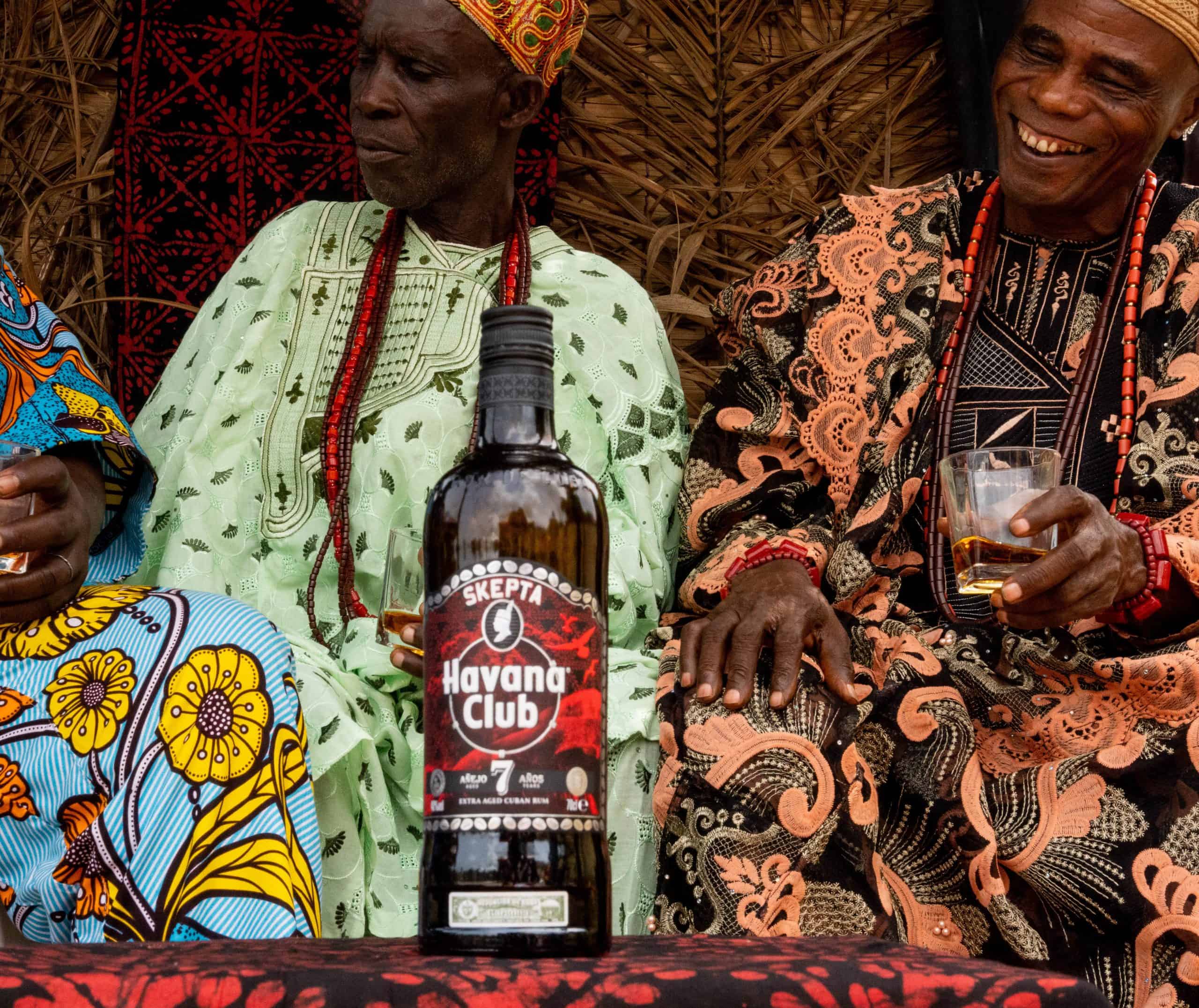 "This Havana Club 7 bottle honours my roots. It traces the migration of Yoruba culture from Africa to Cuba and back again. Inspired by the region of my chieftainship in Ogun State Nigeria, it celebrates inner strength and the journeys that make us great."
Building upon the insight into the cross-generational and cross-continental connections between Cuba and Nigeria that last year's campaign fed us, this second edition bottle features cultural artefacts that embody Cuban and Nigerian customs and identities. For example, Adire patterns representative of Nigerian fashion – which is, interestingly, circling back toward traditional prints and fabrics – are contrasted by Cuban native Cowrie shells which border the label, joining its red and black colour scheme in a subtle tribute to the Yoruba deity Elegua, who is still worshiped today in Cuba.
Where Skepta particularly mentions his roots, he doesn't simply speak of his childhood or ethnic backgrounds, but also of the seeds he has sewn in later chapters of his life. As such, the Skepta x Havana Club Vol.2 label takes care to recognise Skepta's music background, with textures and patterns referencing güiro and conga instruments played across Afro-Caribbean cultures worldwide, and further showcases Skepta's cultural affiliations through the iconography of the famous Olumo Rock of Ogun State – the state in which Skepta was ordained as Amuludun, in the region of Odo Aje – including a foiled depiction of the native hawks that are most often pictured circling the famous landmark.
Launched today, with another campaign film highlighting the role history has played in uplifting Skepta and the various communities to which he belongs, once again convenience stores are the focal point and priority of Skepta's Havana Club collaborative bottle. To be seeded first to cornershops in major cities in the UK before nationwide availability, this new bottle will also be purchasable via eCommerce platforms in select European countries, including Germany, Belgium&Netherlands, Czech Republic and Spain. Retaining his community-led approach, Skepta and Havana Club have created a unique life force for community building across cultures. Get in on the action here.
View this post on Instagram
Image Credits: Ibrahim Adewole for Havana Club