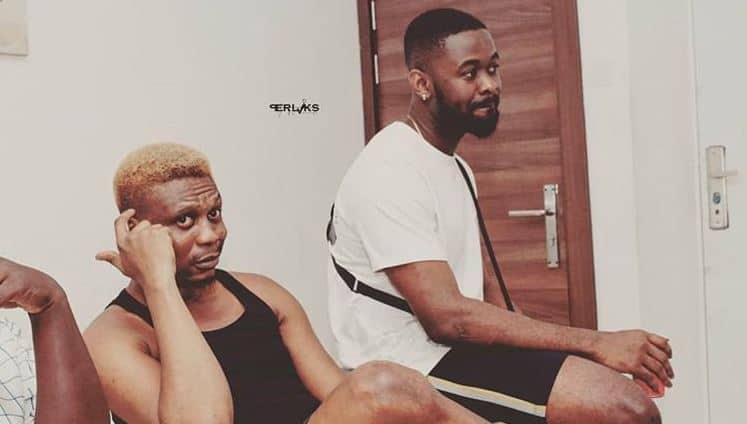 The Shuffle: Revisiting Reminisce's Sarz-produced banger, "Kako Bi Chicken"
One of the most important songs in Nigerian rap history
Sarz has spent the most important two decades in the scene producing timeless hits that transcend genre and boarders. While he's best known for laying the foundation for hits by DaGrin, Wizkid, Niniola and many others, his epic battle with Shizzi last night made it clear that regardless of who he's working with, and like his solo album stated, Sarz is really not your mate.
This battle also reminded us of one of his older work on Reminisce's "Kako Bi Chicken", the 2011 hit song which broke Reminisce into the mainstream and led him to switch up and start rapping in Yoruba.
"Kako Bi Chicken" 's mainstream success cemented Reminisce as a beacon of light for the street-hop scene, and earned him the title "Alaga Ibile". "Kako Bi Chicken" is one of the songs that set the foundation for blending hip-hop with Afropop, and also set the premise for street-hop's mainstream ambition, which led Reminisce to expand indigenous rap's appeal from regional to national.
Sarz is no stranger to melding two worlds, and his entire discography shows how versatile a producer he is. The twitchy bliss of the beat highlighted Sarz's ability to make music from the past feel an awful lot like the future. Halfway through the song, there's a heavy traditional drum riff and talking drum sample, which makes it feel a lot like an owambe soundtrack, which is being rapped upon.
Despite being ahead of his time and putting Reminisce on to the allure of the Street-hop sound that is presently dominating the mainstream in Nigeria, Sarz continues to evolve his sound and experiment with different sonic programming that allows him to work with a diverse array of artists with different unique sounds; He released an R&B joint EP last year and also helped Niniola discover her Afrohouse sound.
Stream Reminisce' "Kako Bi Chicken" below.
Featured Image Credits: Instagram/iamreminisce