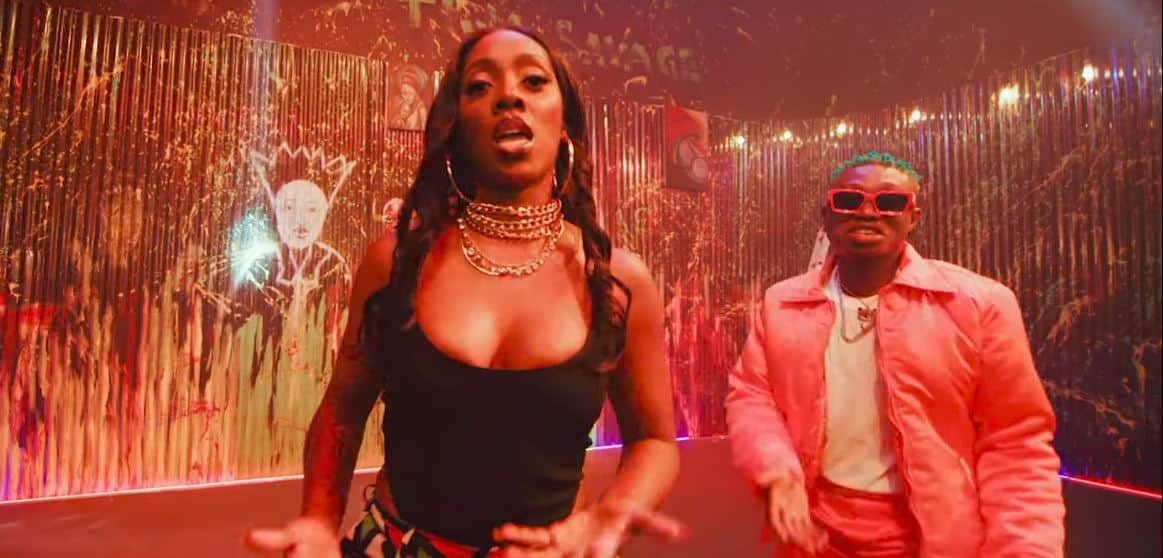 See the music video for Zlatan and Tiwa Savage's "Shotan"
Basking in their celebrity
Zlatan Ibile has become an unstoppable force in the Nigerian music scene. His street-centric Yoruba rap bars aren't exactly cut out to appeal to the mainstream Nigerian audiences, but he still commands a wholesome chunk and has his own viral 'Zanku' dance to prove it. He has spent the last couple of months building a discography that highlights his versatility through his diverse list of guest features and his latest single, "Shotan", adds Tiwa Savage to his glowing star-studded catalogue and resume.
Spellz produces the catchy beat for "Shotan", mixing horn samples and synths harmonies that listen inspired by latin-pop. Over the dance-driven beat, Tiwa Savage and Zlatan bask in their celebrity, already confident the song will be a hit. And with Zlatan's amusing bars, Tiwa's confident and melodic performance and the flamboyant video TG Omori directs, it's hard to bet against the song becoming a staple at parties and clubs for the next couple of months.
Watch the music video for "Shotan" below.
Featured Image Credits: YouTube/ZlatanIbileVEVO
[mc4wp_form id="26074″]
---
You are meeting Debola at a strange time in his life. He wandered into a dream and lost his way back. Tweet at him @debola_abimbolu
---