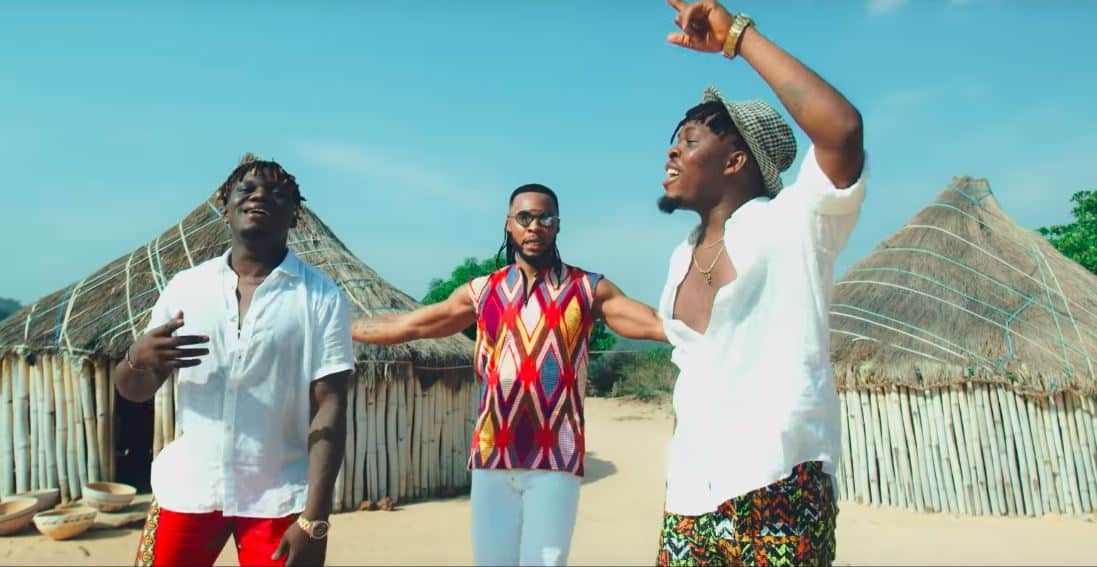 See Flavour in "Awele", featuring high-life duo, Umu Obiligbo
Flavour continues capping for his indigenous African sound
Flavour is one of the few artists who has remained unconvinced by the hip fusion of traditional genres with contemporary pop sounds. His music has stayed true to his eastern high-life music influences, so it was hardly a surprise when he announced a coming project in collaboration with high-life music duo, Umu Obiligbo, from Nteje, Anambra state. Flavour seems prepared to continue capping for his indigenous African sound as he as now released the lead single from the project, "Awele", with a grandly beautiful music video to match.
"Awele" is a celebration of life and love, rendered in Flavour and Umu Obiligbo's native Igbo dialect and backed by production from Sele Bobo and yet another captivating guitar riff offered by Fiokee. The music video Adasa Cookey directs celebrates the rich culture through the costumed traditional dancers and the fairytale-esque depiction of the society, showing market scenes, huts and cars.
You can watch the music video for "Awele" below.
Featured Image Credits: YouTube/Official Flavour
[mc4wp_form id="26074″]
---
You are meeting Debola at a strange time in his life. He wandered into a dream and lost his way back. Tweet at him @debola_abimbolu
---