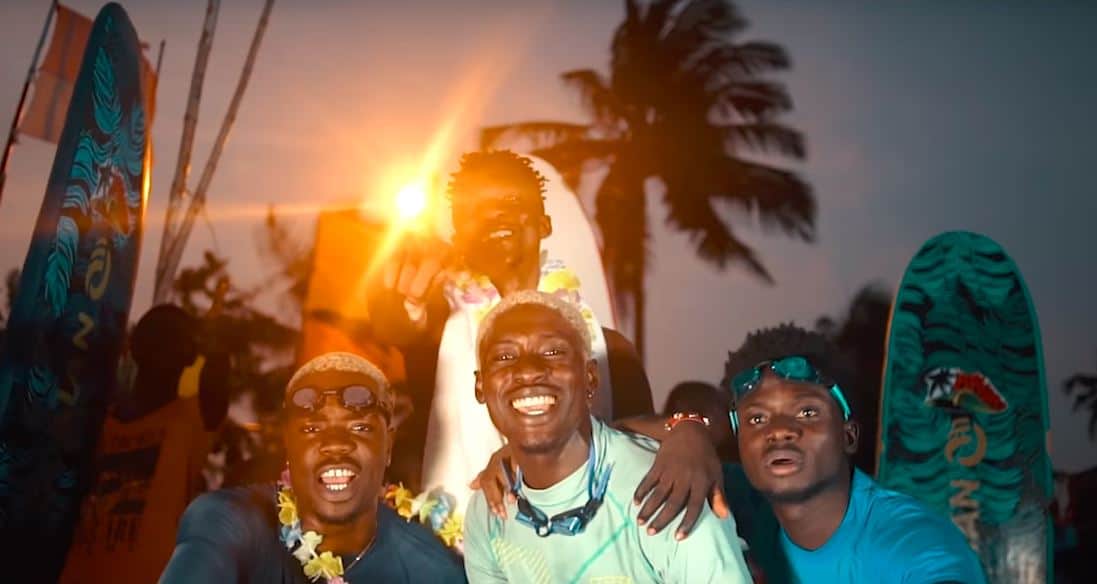 See La Meme Gang and Kuami Eugene energetic music video for "This Year"
Highlighting the gang's cordial and spirited atmosphere
Ghanaian hip-wave group, La Meme Gang shared their celebratory new single, "This Year", last month and have quickly followed with the release of an accompanying music video. Kuami Eugene, Darkovibes, $pacely, and RJZ's elated performance over the groovy beat produced by MOG Beatz are brought to life in the energetic Henry Akrong directed video.
The video sets Darkovibes, $pacely, RJZ and Kuami Eugene at a beach where they perform for the cameras and a crowd of supporters. Though the video seems to highlight the cordial and spirited atmosphere that follows the La Meme Gang wherever they go, it also shows some of the elements from their environments that inspire their sound. Images of surfers, birds, fishers, smiling children, local musicians among other things are clipped into the 3-minute video while Kuami Eugene leads the prayerful "This Year, E Go Be My Year" hook, reminding listeners of the reason their music is loved by everyone.
Watch the music video for La Meme Gang and Kuami Eugene "This Year" below.
Featured Image Credits: YouTube/La Meme Gang
[mc4wp_form id="26074″]
---
You are meeting Debola at a strange time in his life. He wandered into a dream and lost his way back. Tweet at him @debola_abimbolu
---