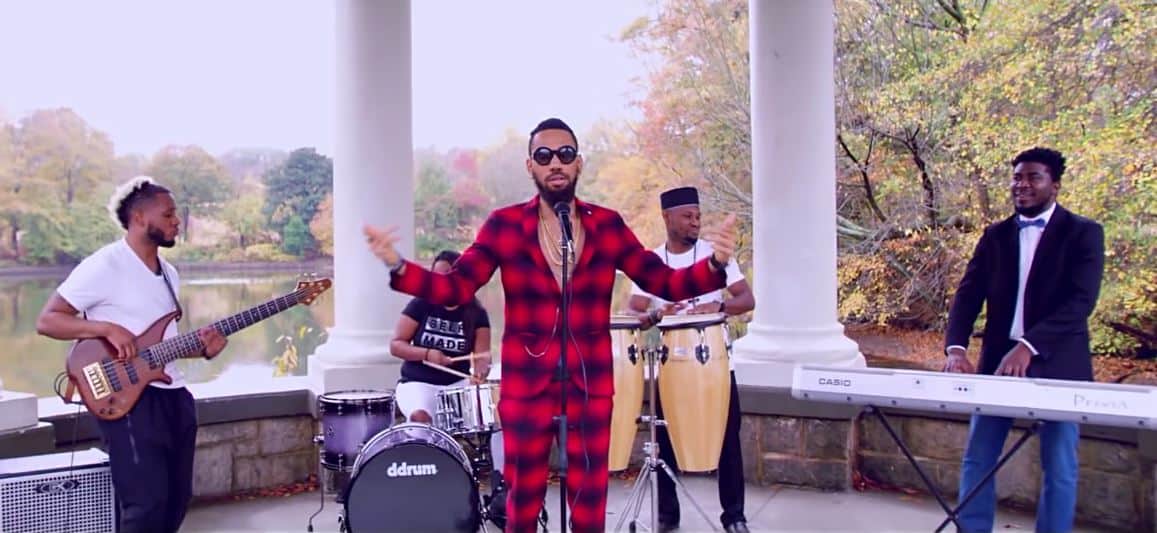 Phyno Takes Us To Church For "So Far So Good" Video
Blurring the lines between gospel and contemporary
The line between gospel and contemporary music is getting thinner and thinner in Nigeria. One of the reasons for this is the churches ability to discover musical talents early. Artist like Wizkid, Lil Kesh, Simi and a lot of others began their careers in church before crossing over to contemporary music so it's no surprise when their religious side reflects in their songs. "Oluwa Loni" by Wizkid and Korede Bello's "Godwin" could fit easily into the special number section in Nigerian churches and Phyno's "So Far So Good" follows after that same trend of contemporary artist reflecting their religious roots.
It is also hard to separate our Nigerian culture from its religious fetishes. Nigerians are always quick to find a religious angle to situations and it helps for dealing with challenges. Since it is a unifying treat that all Nigerians can relate with, artists are quick to find reasons to show their religious side on tracks to boast album sales and a wider acclaim. Phyno's sophomore album, Playmaker might be more popular for songs like "Fada Fada" and "Pino Pino" but most of the tracks are heavy with religious subtexts.
The video for his latest release, "So Far So Good" is directed by Patrick Elis who shoots the video showing Phyno performing with a live band at the West Hunter Baptist Church in America. Phyno dedicates the song to God for how far he has come to be the acclaimed artist he is now.
Watch the video for "So Far So Good" below.
Featured Image Credits: YouTube/PhynoVEVO