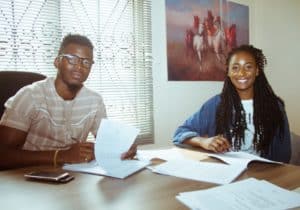 Draft Day: Bella Alubo and Dapo Turburna just got signed
It's draft day for Tinny Entertainment
"With the success we have made with Ycee, we see the need at this period to put out more talents, we are dynamic and can absorb artist of different genres who make good music. We feel this is the right time to that and we believe that the new signings will bring a lot of accolades to the label and give Nigerians more good music" – Arokodare Tinny Timilehin, CEO and Founder of Tinny Entertainment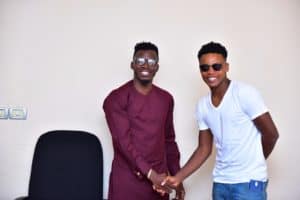 It's draft day and YCee's Tinny Entertainment just signed up Rapper Bella Alubo and Afrobeats singer Dapo Turburna. With kind of success YCee has had in the last year, it only makes sense that he's in the market to expand his retinue with emerging talent for two reasons. After the consecutive successes of Olamide's OLIC concerts largely acclaimed because of YBNL's talent roster, having a roster of supporting/opening acts makes revenue from dedicated concerts more viable. Plus more artists means more streaming services and more revenue.
Bella Alubo as Tinny Entertainment's first female signing inverts the stereotype of labels signing a singer as their female on a roster full of rappers. Ycee and Dapo Turburna, the other Tinny Entertainment signing, are traditional afro-pop singers with Turbuna's latest single 'Nothing' finally breaching the mainstream. It will be interesting to see how they work this dynamic, especially as Alubo already has two independently released EP's to her name.
Congratulations to the both of them. Now give us some music.
Listen to Bella Alubo's music here.