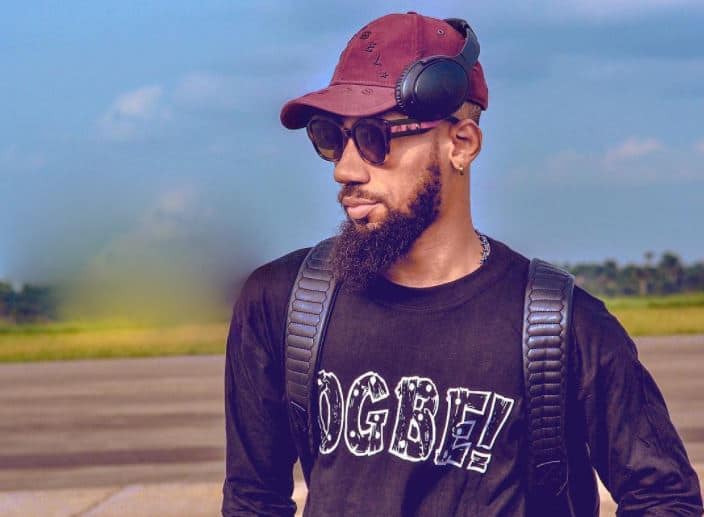 This Story Isn't going Away: Phyno goes off on Pulse.ng over "I'm A Fan" ownership analysis
Not having it
While the world awaits for statements from Phyno or Pia Mia's camp, it is becoming glaring that the "I'm A Fan" saga is not going anywhere.
Yesterday, Pulse music pundit, Joey Akan, revealed that so-called verified sources close to Phyno's team say Remo The Hitmaker contacted Phyno with the island-ready production for "I'm A Fan". However, due to remuneration issues, the production failed to materialise into a finished song even though Phyno went ahead to reconstruct the song with Benjamz. According to Akan, Remo's initial production eventually ended up in Pia Mia's court leading to her own recently released version of the song.
What Pulse.ng's Joey Akan failed to mention however was how Phyno ended up with the same lyrics as Pia Mia. Or the fact that Remo the Hitmaker never actually produced "I'm A Fan". So it came as no surprise when Phyno took to twitter himself to debunk all the details of Pulse's initial story with the tweet below.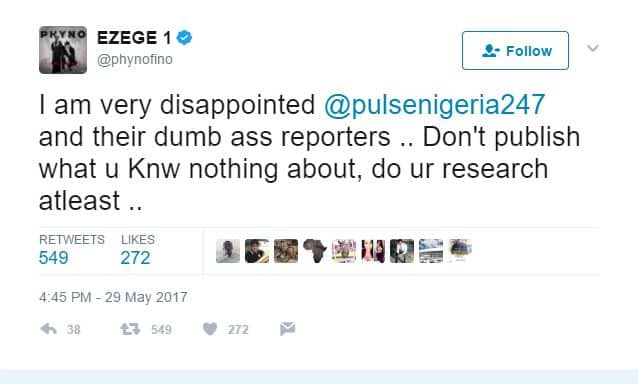 As our investigations would further reveal, not only did Remo not produce "I'm A Fan", it's still not quite clear who owns the actual songwriting credits for the same hook both Pia Mia and Phyno's version share. According to reports "I'm A Fan" was originally made by Yung Berg who is also known as Hitmaka and Samuel Jimenez Person also known as Smash David. While it still unclear who handed off the song to either Pia or Phyno, we know for a fact that Smash, Hitmaka and Jeremih (who is featured on the Pia's version) have worked together extensively. We also know that DeCarlo,—who has vocals on Phyno's version of "I'm A Fan"—is a songwriter who has worked with Pia Mia in the past and was quite possibly in the studio with Jeremih last year.
The question of how Pia went ahead to record her version of "I'm A Fan", still lingers. But a wild guess would place producers, Smash David and Yung Berg alongside singer-songwriters Jeremih and DeCarlo where "I'm A Fan" was originally made. We still have a lot of questions for both Pia Mia and Phyno, but this is what we know for now.
This is still a developing story.