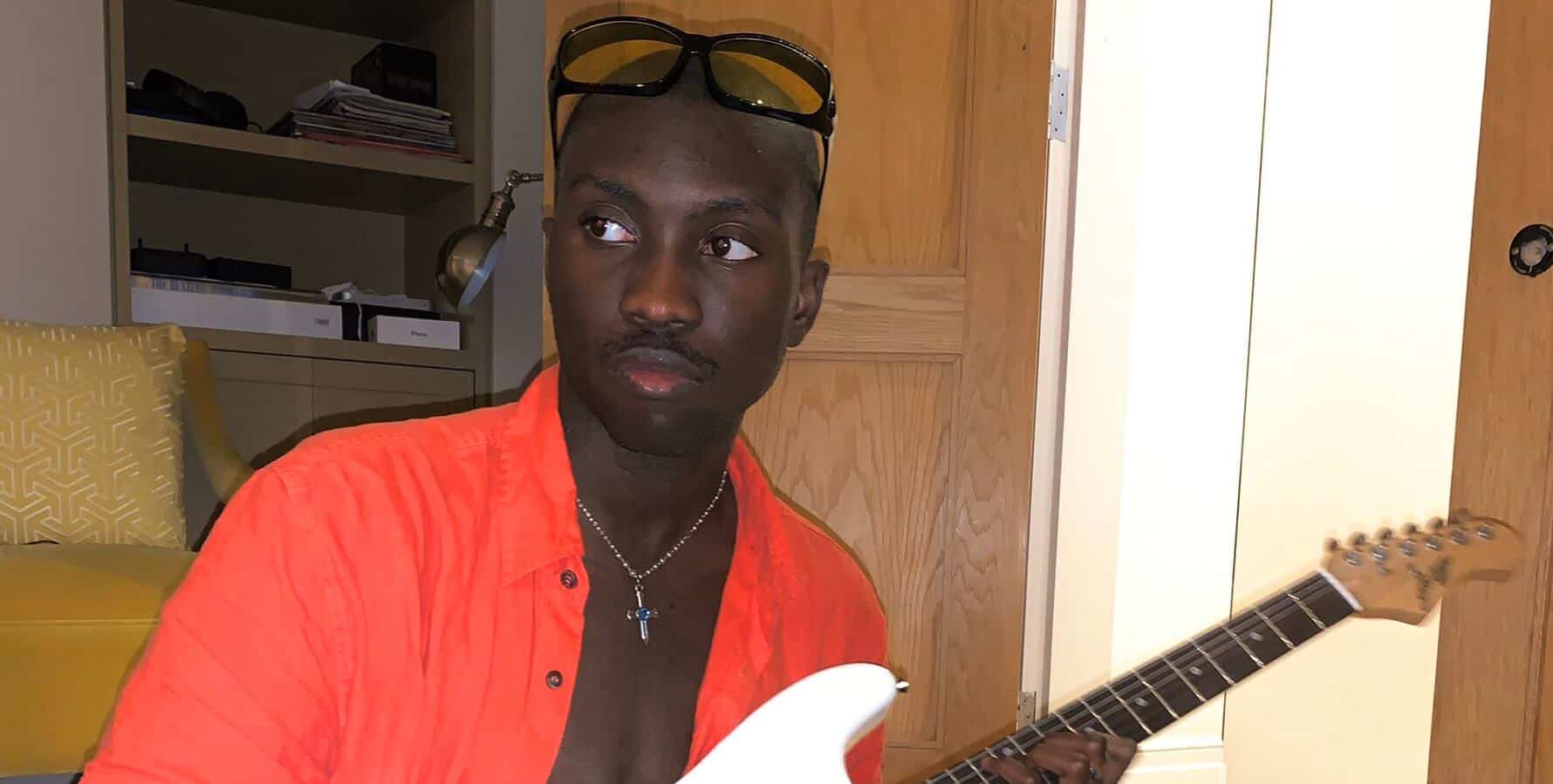 Odunsi leaks "love issa drug/flood my wrist"
Odunsi is truly for the people; "there can never be another one"
not going through it. just wanna talk, hardly do that these days. when do yall want wicked sexy ? my hands are up, your call. https://t.co/ApQV4z0BFW

— midnight sun (@odunsitheengine) May 11, 2020
There are quite a few things about Odunsi (The Engine) that are 'rare'., but one of his most unique attributes which his fans will forever be grateful for, is that he almost always heeds our requests. Back in May, after five months of teasing Vivendii Sound's hottest number on their set, "wicked, sexy!" Odunsi (The Engine) left the eagerly awaited release up to us, simply asking that his fans change their profile images to the bright cursive poster for the equally as sensory tune. True to his word (another rare trait from a musician these days), "wicked, sexy!" followed two nights later, along with "body count" and the rest of his self-assured middle finger to the opps, 'EVERYTHING YOU HEARD IS TRUE'.
In the contemporary music landscape, inundated with new releases, saturated with artists to follow, our consumption of music is very much as instantaneous as everything else we demand from our daily lives; we're quick to hop on and quick to move on. For, recording artists, their audience's waining attention span is a steep challenge they must overcome in order to remain relevant in this world of rapidly changing headlines. Back-to-back releases, non-musical campaigns (such as stints at acting or brand endorsements), clickbait publicity stunts and meticulous detail to fan engagement are but a few strategies today's artists adopt to keep themselves on the map at all times. The latter is Odunsi (The Engine)'s forte. Whilst for a lot of musical acts, the 'friends not fans' mantra is a marketing tool passed down from the suits at the table, Odunsi's audience have always been – or at least always felt like – his peers, throughout his musical career.
love you too. you don't need to say "no homo" no more it's not 2008 ♥️ https://t.co/TKOpqB2kZK

— midnight sun (@odunsitheengine) June 24, 2019
actually been writing some of the records you guys will live through next year. i'm experiencing everything at once. love, pain, fear, anxiety, jealousy, peace. but yes, i'm very inspired. love u https://t.co/eAtMwOaMk9

— midnight sun (@odunsitheengine) October 11, 2019
okay okay i've heard yall working on it i promise ♥️ https://t.co/ud8OCGvOms

— midnight sun (@odunsitheengine) July 10, 2019
Coming up via Soundcloud, resharing his music on his notoriously cheeky Twitter page, Odunsi (The Engine) has always been in tune with the whims of his fans – and his critics too. The phrase 'cult following' is growing in use all too carelessly – mostly adopted as a more flowery synonym for the word 'fans', or a less aggressive way to describe stans – but when it comes to Odunsi (The Engine) it is the best way to describe the innumerable listeners who have their eyes peeled to the ever-rising Nigerian star. His loyal audience didn't just grow overnight either, Odunsi has amassed his cult following by genuinely relating with the people on an interpersonal level, at all times. He replies his fans as wittily and enthusiastically as he engages with his colleagues, he claps back in banter at his haters as readily as he would cruise his mates; Odunsi (The Engine) is as 'for the people' as you'd get, and ultimately this reflects in the fact that he not only pays attention to his followers, he listens to us too.
When one of his early naysayers tweeted "fuck the engine" back in 2016, Odunsi incorporated the unwarranted abuse into his rollout campaign (complete with badges), adopting the slogan "funk the engine" for his disco/funk infused debut album, 'rare.'. After fans pleaded for a Paris leg of his European tour (which was unfortunately cancelled), Odunsi happily added the extra stop as requested. From his early days, right up until his nearly 100k followers, Odunsi's fans, particularly us Twitter folk, boast actual influence on our favourite artist, and if "wicked, sexy!" wasn't proof enough, last night's leaks, "love issa drug/flood my wrist" are further evidence that we are an important part of the journey too.
i be growing so fast. i go through phases yall don't even get to see. so need to figure out sumn' https://t.co/zC3EBK2PwO

— midnight sun (@odunsitheengine) September 7, 2020
As quickly as his appearances change, so too does Odunsi (The Engine) travel through different stages in his life. Not one to dwell in the past, Odunsi explained to his fans yesterday evening why the appealing "love issa drug", first teased at the start of 2019, wouldn't ever be coming out officially, tweeting: "the truth is i never finished it and i can't bring myself [to]". "love issa drug" keeps the same disco pop sensibilities as the body of work preceding it, 'rare.' Unlike the formidable debut album, however, the newly released single rejects any romantic notion, after all, "love is just a drug". Though he's still "tryna show you things you've been missing", Odunsi (The Engine) is "only down with [his] niggas", more concerned with getting lit to the sound of the club siren that splits the 2018/2019-recorded numbers, than he is with finishing his thoughts about loving you.
When it comes time for "flood my wrist", the latter, longer side of the leak, Odunsi's focus shifts to getting lit to the sound of his ever-increasing coins, the slight turn in how he is choosing to enjoy himself indicating growth in commercial success throughout the year. In line with "airplane mode"'s "had to get money had to stunt on ya" lyric, "flood my wrist" describes just how Odunsi intends to stunt.  First exposed to Odunsi's cocky ingenuity via Vivendii Sound's PEAK TIME* mix – shared what seems like a lifetime ago, during season one of the COVID-19 period – "flood my wrist" narrates Odunsi's new reality. From accompanying Santi on the seminal "Gangsta Fear" to sold out shows across Britain, competitive streaming numbers and a widening fanbase, Odunsi (The Engine) has come up fast, and he uses this record to appreciate that, and to appreciate why: because he can't miss.
"I'm a bad bitch I can never lose/there can never be another one"
Featured Image Credits: Odunsi (The Engine)/Twitter
---
Wojumi is a bad bitch & she's going to brag about it. Tweet her your latest cultural exploits @dewoju
---