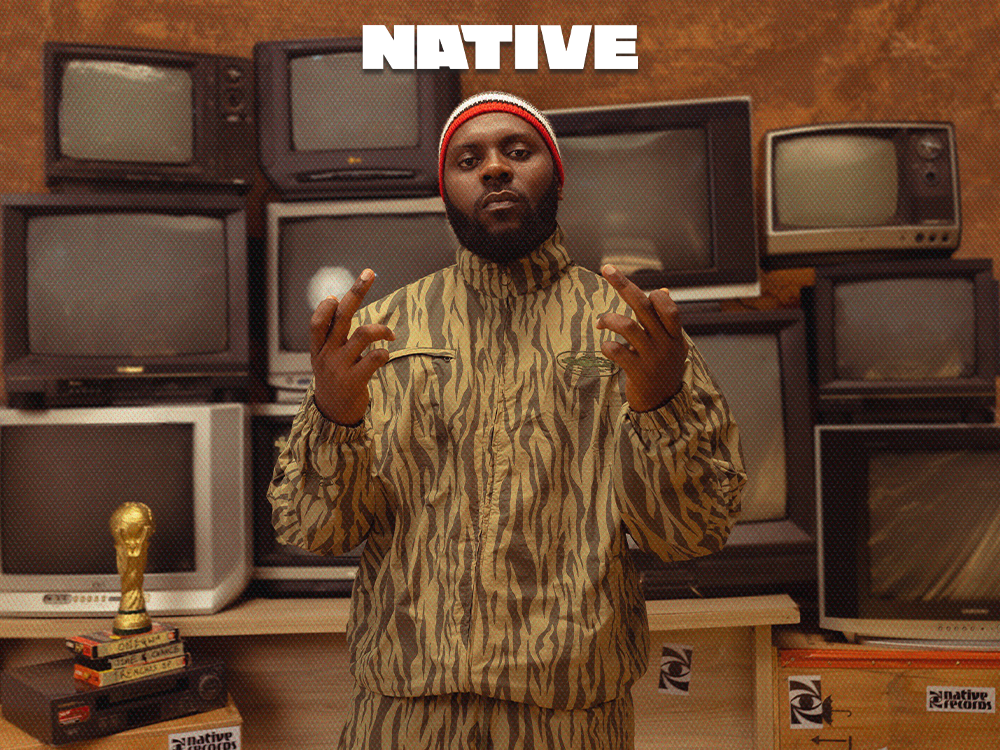 Odumodublvck Shares Highly Anticipated New Single, "Declan Rice"
the NATIVE Records rapper shares his 2023 debut
In conversations about Hip-Hop/Rap in Nigeria, the name ODUMODUBLVCK is not to be missed out. Since making his debut in 2017 with a slew of singles and projects which showcased his ingenious ability, few rappers from these parts have courted the same widespread attention. Last year's "Picanto" which was released under NATIVE Records and Def Jam Recordings, is a slow burner whose relatable narrative grip quickly caught onto listeners and enjoyed chart-topping success for 12 weeks straight on the TurnTable Top 100. For his debut solo record of the year, ODUMODUBLVCK has now released the much anticipated "Declan Rice."
View this post on Instagram
Through sharing snippets of memorable scenes behind the song's creation, listeners know bits of the song already which is shaping up to be a potential classic in every sense. "Declan Rice" on a level is an anthemic ode to the West Ham captain but more essentially, it's a tribute to the rapper's community, with some of them—NATIVE Records co-presidents Chubbz and Teezee, visionary visual artist Slawn, other members of his crew—getting recognised on the song. Joyful in its bounce, Odumodu's bars are enriched with subtle vocal flourishes, a fusion he's described as Okporoko Rhythm. 
"Declan Rice is a hard tackling midfielder. A box to box midfielder. The captain of his team," ODUMODUBLVCK says about the song's message. "I am Declan Rice. I am tackling the industry and I'm doing it very hard. From my box to their box. I am defending and I am scoring. I am leading all my guys to the promised land." 
The charting success of "Picanto" sets a great precedent for this new record. The Zlatan and Ecko Miles-assisted record had spent 12 weeks straight in the Top 50 of Nigerian premiere music charts, Turntable Top 100 and peaked at No. 1 on Apple Music Alternative Charts. With this purposeful record inspired by Odumodu's own days as a footballer before an injury made him focus on music, it's foreseeable to witness its personal edge appealing to listeners. 
As expected by his fans, ODUMODUBLVCK will be releasing his debut album this year. "Declan Rice" is the second single from the forthcoming NATIVE Records and Def Jam project, which is titled 'Eziokwu', which means 'Truth' in the Igbo language. Packed with a string of hard-hitting raps & melodious anthems, 'Eziokwu' is a cohesive project that will serve as an introduction to Okporoko—the self-defined genre by ODUMODUBLVCK which is "a form of Hip-Hop that takes influences from grime, Fela Kuti's Afrobeat, and progressive R&B."
Often mentioned as a pioneer of Nigerian Drill and one of the hottest rap voices in the continent, ODUMODUBLVCK makes a great push forward with "Declan Rice." With co-signs coming from the footballer himself along with figures such as Skepta, Wizkid, Fireboy DML and Rema, the rapper's trajectory knows no bounds. The promised land is here. 
---