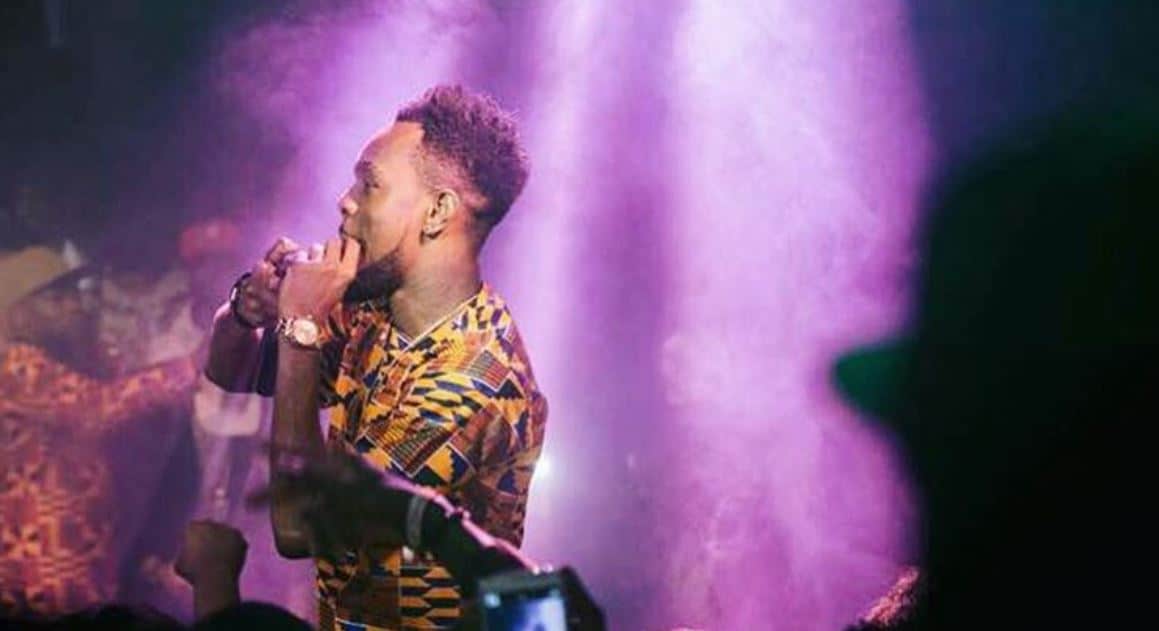 Here are all the nominations for the 23rd annual South African Music Awards
Nasty C leads with 6 nominations
Words By Fisayo Okare
On the 27th of May 2017, the 23rd South African Music Awards (SAMAS) will take place at Sun City Resort. New artists who released their debut or sophomore projects in 2016 dominate this year's ceremony.  Rapper, Nasty C leads the way this year, earning himself six remarkable spots on the nomination list, including 'Best Newcomer' and 'Best Album of the Year' off his Bad air Extensions album. Threading on this path with Nasty C is Kwesta, bagging five nominations, while the singing sensation, Amanda Black has four.
Interestingly, there are minimal nominations for artists who are not southern African citizens even for categories that are all encompassing of the countries on the continent such as 'Best African Adult Album' and 'Best African Artists'. Rapper, Cassper Nyovest is absent from the list again, following his stance from last year that he doesn't "want to win a SAMA anymore". Albeit, three songs Cassper features on appear on the list: one with Kwesta, a production with coke studio and collaboration with Major League.
The South African music awards will be broadcasted live on the South African television channel, SABC1.
Check out the full list of nominees below.
Best Newcomer of the Year
Soul Kulture – Ngeliny'ilanga
Babes Wodumo  – Gqom Queen Vol. 1
Sketchy Bongo- Unmasked
Nasty C – Bad Hair Extentions
Amanda Black – Amazulu
Best Duo/Group of the Year
The Soil – The Soil
Jaziel Brothers – Jaziel Brothers
Soul Kulture – Ngeliny'ilanga
The Parlotones – Trinkets  Relics & Heirlooms
Black Motion – Ya Badimo
Best Female Artist of the Year
Lebo Sekgobela – Restored
Babes Wodumo  – Gqom Queen Vol. 1
Kelly Khumalo – My Truth
Amanda Black – Amazulu
Thandiswa – Belede
Best Male Artist of the Year
Dr Tumi – Heart of a king
Kwesta – Dakar II
Musa  – Musa
Nasty C – Bad Hair Extentions
NATHI  – UMBULELO WAM
Best Album of the Year
Kwesta – Dakar II
Black Motion – Ya Badimo
Amanda Black – Amazulu
Nasty C – Bad Hair Extentions
Thandiswa – Belede
Best Rock Album
The Sweet Resistance – Where There Is Hope
Lost & Found – Lost & Found
Richard Stirton – Middle Ground
The Parlotones – Trinkets, Relics & Heirlooms
Albert Frost – The Wake Up
Best Pop Album
Matthew Mole – Run
LOCNVILLE – TASTE THE WEEKEND
GoodLuck – The Nature Within
Sketchy Bongo – Unmasked
TiMO ODV – Origins (Digital Edition)
Beste Pop Album
4Werke – 4 Warm
ADAM – Hoogtevrees
Dewald Wasserfall – Jy Is Die Storm
Kurt Darren – Sal Jy Met My Dans
Snotkop – HKGK
Best Adult Contemporary Album
Elvis Blue – Optics
Hugh Masekela – No Borders
Majozi – Fire
MANGO GROOVE – FACES TO THE SUN
Msaki – Zaneliza: How The Water Moves
Beste Kontemporêre Musiek Album
Adam Tas – Patatas en Pyptabak
Coenie de Villiers – Emoji
Joshua na die Reën – Die Wêreld Binne My
Refentse – My hart bly in 'n taal
Ricus Nel – Ouskool Boerseun
Best African Adult Album
Dumza Maswana – Molo
Kelly Khumalo – My Truth
NATHI – UMBULELO WAM
Nozipho – Thando
Soul Kulture – Ngeliny'ilanga
Best Alternative Music Album
Arno Carstens – Die Aandblom 13
Chris Chameleon – Firmament
Native Young – Kings
Somerfaan – Alien Boogie Stuff
Tailor – Trust Part 1
Best R&B Soul Reggae Album
Afrotraction – Love and respect
Amanda Black – Amazulu
Brenda Mtambo – So Much More
Karabo – Matters of the heart
Tima Reece – 9
Best Rap Album
A Reece – Paradise
Khuli Chana – One Source
Kwesta – Dakar II
Nasty C – Bad Hair Extentions
Stogie T – Stogie T
Best Kwaito Album
Babes Wodumo – Gqom Queen Vol. 1
Bullistic – N.W.O (New World Order)
Dr Malinga – Goodwill
Taylor K – Paper Chase
Trademark & Zinhle Ngidi – Trademark & Zinhle Ngidi
Best Dance Album
DJ Clock – The 5th tick
Black Motion – Ya Badimo
Durbans' Finest – Durbans' Finest – Reloaded
Mobi Dixon – Live The Music
NaakMusiQ – Born to Entertain
Best Traditional Faith Music Album
Deborah Fraser – Uhambo
Sfiso Ncwane – Wethembekile Baba
Spirit Of Praise – Spirit Of Praise Vol.6
TEBOHO – NKUTLWELE BOHLOKO
Zaza – Blowing the horn of chronicle
Best Contemporary Faith Music Album
Dr Tumi – Heart of a king
Dr Tumi – Love and grace
Khaya Mthethwa – The Dawn
Lebo Sekgobela – Restored
We Will Worship – Mmuso
Best Traditional Music Album
Candy – Easy Come Easy Go
Dr Thomas Chauke Na Shinyori Sisters – Shimatsatsa No 34: Xiganga
Mmaausi – Monna Oa Sokelwa
Qadasi & Maqhinga – Lashis' Ilanga
Shabalala Rhythm – Yebo Ngiyavuma
Best Maskandi Album
Imfez'emnyama – Monalisa
imithente – s"yawuvala umlomo
Khuzani – Inyoni yomthakathi
Shwi noMtekhala – Kwabhalwa etsheni
Thokozani Langa – Amabrazo
Best Jazz Album
Darren English – Imagine Nation
dave reynolds & pops mohamed – live in grahamstown
Nduduzo Makhathini with Umgidi Trio and One Voice Vocal Ensemble – Inner Dimensions
Sydney Mavundla – Luhambo
Thandiswa – Belede
Classical Instrumental Album
BONGANI RADEBE – BUYELEKHAYA SAX RENDITION
Charl du Plessis Trio – Baroqueswing Vol. II
Imilonji KaNtu Choral Society – And Then I Heard A Voice by SJ Khosa
The Voice of Angels – The Voice of Angels Volume 2
University of Pretoria – Love and War
Best Afro Pop Album
Jaziel Brothers – Jaziel Brothers
Musa – Musa
Robbie Malinga – Robbie Malinga
The Soil – The Soil
VUSI NOVA – VUSI NOVA
African Indigenous Gospel Album
Amadodana Ase Wesile – Amadodana Ase Wesile
Jerusalema E Ncha – Jerusalema E Ncha
Lejwe la Motheo – Lejwe la Motheo
Living In Christ Legends – Living In Christ Legends
T.C.C.C MASS CHOIR – T.C.C.C MASS CHOIR
Best African Artist
Jah Prayzah – Jah Prayzah
Oliver Mtukudzi – Oliver Mtukudzi
Patoranking – Patoranking
Vee Mampeezy – Vee Mampeezy
Vuyo Katsha – Vuyo Katsha
Live Audio Visual Recording Album
Joyous Celebration – Joyous Celebration 20 – Part 2 – The Alumni
Joyous Celebration – Joyous Celebration 20 Live at The Moses Mabhida Stadium
Khaya Mthethwa – The Dawn
Krone & Various Artists – Krone 3 DVD
Spirit Of Praise – Spirit Of Praise Vol.6
Best Collaboration Album
Black Coffee – Your eyes
Kwesta ft DJ Bucks, Okmalumkoolkat & DJ Maphorisa – Mayibabo ft DJ Bucks, Okmalumkoolkat & DJ Maphorisa
Kwesta – Ngud'
Miss Pru – Ameni
Musa – Mthande
Best Music Video of the Year
Khuli Chana – One Source
Miss Pru – Ameni
Nasty C – Don't do it
Nasty C – Good Girls
Reason ft AKA & Khuli Chana – Yipikayay
Best Produced Album
Afrotraction – Love and respect
Brenda Mtambo – So Much More
Matthew Mole – Run
Rubber Duc – The Secret Sun
Sjava – Isina Muva
Best Engineered Album
The Soil – Echoes of Kofifi
Arno Carstens – Aandblom 13
MANGO GROOVE – FACES TO THE SUN
Jesse Clegg – Things Unseen
LeAnne Dlamini – Warrior
Remix of the Year
Distruction Boys – Wololo (Dbanj Remix)
DJ Mizz – Close to you (Mizz Afro Remix)
Evida – The Woods (Evida Remix)
Kyle Deutsch – Can't Get enough (Official Remix)
Vic – Wena Wedwa (MusicCraftMAN Mix)
Featured Image Credits: Instagram/patorankingfire