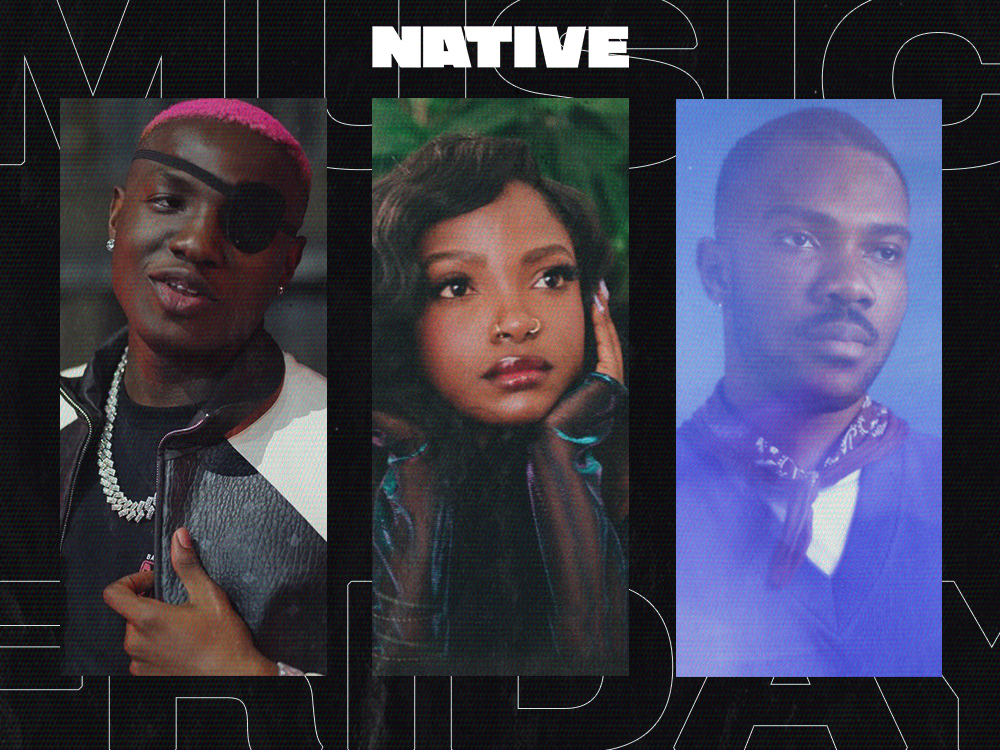 New Music Friday: Projects from Ruger, Tochi Bedford & Xenia Manasseh
Music for the weekend
It's another Friday and time for a roundup of music projects from African acts to check out. Throughout the week, music has poured in from all over the continent and sometimes it can slip through the cracks, unheard. This column serves to bring those projects to your ears as you prepare for the end of work and look forward to the weekend. It's a packed week for new releases. From Burna Boy to Kelvyn Boy, settle in for an experience as we travel the African continent for the latest music projects.
RUGER – 'RU THE WORLD'
Since his debut in 2021, Jonzing Records' Ruger has steadily built a following with smash hits, culminating in deserved stardom for the young artist. His brand of Dancehall-influenced music has helped him carve a niche in the scene and placed him as one of the leading music stars in Nigeria. Ruger has released his 17-track debut album 'RU The World' and it's a boisterous collage of styles and themes that are distinctively Ruger's.
TEKNO – 'THE MORE THE BETTER'
Tekno's place in Nigerian music history is cemented, many thanks to his incredible run in 2015, 2016 and 2017. The singer has returned with renewed verve since recovering from a vocal ailment. On his latest album 'The More The Better,' Tekno addresses a variety of topics from love to overcoming tough times. The project is essentially a Tekno affair, with one guest appearance in the person of CKay. From the title track to "Peace of Mind" to "Can't Chase," 'The More The Better' is a fine outing for Tekno.
XENIA MANASSEH – 'LOVE / HATE PT. 1'
Kenyan act Xenia Manasseh unveils her debut album 'LOVE / HATE Pt. 1.' It is a project that details her observations about love and the pleasures and pains it causes. 'LOVE / HATE Pt. 1'  is built on an R&B core with Soul and Hip-Hop mixed into it. There are guest features from Tay Iwar, Karun, Shalom Dubas and Xenia's grandpa Edgar Manasseh. 
KHAID – 'EMOTIONS'
"On this new project, you should expect the Afrobeats Khaid," Khaid told the NATIVE in July. On his latest EP 'Emotions,' he keeps to his promise with six tracks that showcase his artistry in the Afrobeats lane. The EP contains previously released singles "Jolie" and "Anabella," and is a collection of love songs revolving around various situations.
TOCHI BEDFORD – 'HALF BLUE'
Tochi Bedford's music is a fusion of diverse elements. The artist, producer and sound engineer kept that as an important factor in his artistry and on his latest project 'Half Blue,' he sticks to his ethos. With features from Cruel Santino, Mowalola and Odunsi (The Engine), 'Half Blue' delves into matters of romantic connections and personal will, creating a skilful addition to the Alté catalogue.
TYSON SYBATELI – 'PRESENT'
South Africa's Tyson Sybateli collaborates with fellow SA Hip-Hop podcast crew The Sobering Podcast on his latest mixtape 'Present.' The project is rap royalty with Tyson spitting bars over infectious, slick beats. He is also joined by acts such as Priddy Ugly, Thato Saul, Nanette, Ben September and Tron Pyre, among others. 'Present' makes for an enjoyable listening experience as we are reminded of Tyson's exceptional rap skills.
KARUN & BLOCKA BEATS – 'LIE TO ME, VOL. 1'
Last year, singer Karun and producer Blocka Beats released "Lie To Me (Tell Me a Fairy Tale," a love song with dark undertones. The positive reception for the song has inspired  Karun and Blocka Beats to invite other producers to add their spin to the track, shuffling it through different soundscapes. 'Lie To Me, Vol. 1' features remixes from Blackcurrant, Kenza, Kayrop and Mike Muema, among others.
AUNTY RAYZOR – 'VIRAL WRECKAGE'
Aunty Rayzor—real name Bisola Olungbenga—is a fiery package of fast-paced raps and effective singing. With a growing repertoire of works across Africa, the artist is seeking to enshrine herself into the consciousness of music lovers. On her debut album 'Viral Wreckage,' Aunty Rayzor bursts with energy from track to track, assisted by a host of collaborators. It's a project sure to turn heads.
Featured image credits/NATIVE