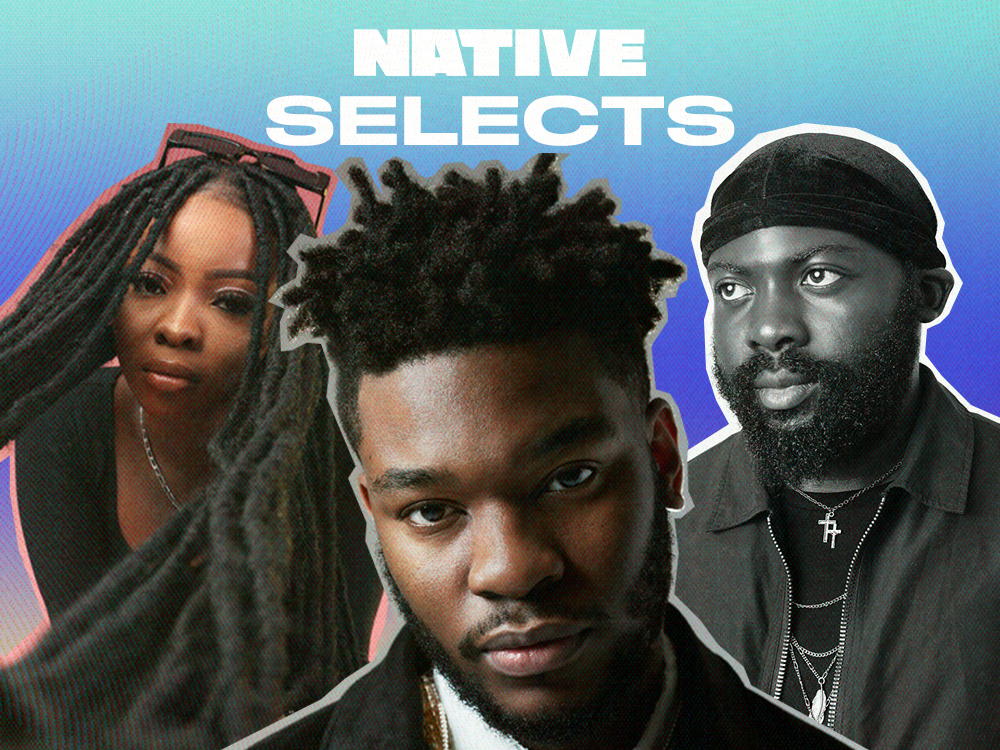 NATIVE Selects: New Music From Suté Iwar, Lil Kesh & More
start your week right
It's that time again. Every day, new music shows up, sweeping fans and music lovers off their feet while artists gauge reactions to know the effect of their creativity. At the NATIVE, we are committed to keeping our ears on the pulse of the music scene and bringing the best sounds to your doorstep.
To kickstart your weekend, we brought you fresh releases from Odumodublvck, Nonso Amadi, Ajebo Hustlers, another collaboration from iconic duo, Wani and Odunsi(The Engine) plus more. Today, we have songs that move from Afropop to Amapiano to R&B, with our select artists showcasing their unending talent and passion for creativity. Lock in!
SUTE IWAR & KADIATA – "STAR PLAYER" 
Following up on his first release of the year, Tim Lyre-assisted "Space Cowboy," Nigerian alternative singer taps the Kadiata for the slow-tempo track, "Star Player." The self produced track. Sute Iwar's sweet-sounding vocals carry on the first half of the track, accompanied by soothing instrumental and light adlibs. As Sute Iwar's smooth vocals tell a story of finding oneself and embracing the unknown, Kadiata's sleek delivery tied into the lustrous production assisted by bAd entity reiterates the track's message about shining amidst adversity. 
Nwanneamaka 
LIL KESH – "GOOD BAD BOY" 
On "Good Bad Boy," Lil Kesh opts for tongue-in-cheek humour as he calls out an unnamed woman who has a list of qualities that her potential spouse must have. Shuffling between rapping and singing, Lil Kesh makes clear his grouse with such women. "She said a gangster will break heart/And a church boy is not enough/She wants a gangster that is a pastor/She wants all in one," he sings. "Good Bad Boy" is a catchy tune that should delight fans of the former YBNL star.
Uzoma
MOJO AF FT. MASIANO – "HIGHEST STUDENT"
Known among a section of rap fans as a most unique voice, Mojo AF is a name to look out for. He's been relatively low key in recent times but on "Highest Student" he stages an impressive come-back. Loosely patterned after Drill progressions, the beat teases a memorable performance from him and his guest. With Mojo's wavy flow reminiscing on the glorious haze of younger days, the song leaves a nostalgic and simultaneously fresh impression on listeners. 
Emmanuel
ZAMORRA – "GLOW" 
Despite the momentum and buzz gathered around his debut extended play, 'Storms and Rainbows' in 2021 and his upbeat Amapiano single, "Paradise," Zamorra had a fairly quiet 2022 with the release of only two tracks. However, the uNder (previously Fresh Meat) alum is taking a different approach this year with two releases in the first quarter alone. For his recently released single, "Glow," Zamorra delivers a heartfelt, melodious rendition over the slow-tempo instrumentals, led heavily by soothing guitar strings and local drum patterns. Fueled with passion, Zamorra sings about a life predetermined for success, "My life is strictly for me, No one can dictate how it's supposed to be/ I am the light, I'm sure you can see." 
Nwanneamaka
LYTA – "GEH MONIE"
Nigerian singer Lyta follows up his 2023 EP 'Stranger' with a new single "Geh Monie." Over the Amapiano-infused uptempo beat, Lyta expresses his disinterest in the criticisms aimed at him by his detractors. He's all about his money and living to the best of his abilities. "Geh Monie" is proof Lyta still has jams under his sleeves. 
Uzoma
KOFI FT. KUAMI EUGENE – "DON'T LIE"
While Kuami Eugene is more established, his host on this record is relatively new. Which is no problem because he pulls the ears to listen on "Don't Lie". Stripped from baggy excesses, the song's pairing of cool vibes and narrative sequencing proves to be a winner, as it rewards several listens. On his part, Kofi's hook is a fine demonstration of his soulful voice, and with his obvious relationship with rap it's a promising run down the road for his progressive R&B vision. 
Emmanuel
SOMI & LAMII – "OPTIONS" 
Expanding her discography even further, SOMI releases a melodious love-themed track assisted by Lamii. As she sings about missing her love interest, she shares her plans to explore if he doesn't fully meet her expectations, "Don't walk away, don't make me look for options."  Her mellifluous vocals, assisted by the mid-tempo beat, leads in for Lamii's swift delivery. 
Nwanneamaka
KEEMA X – "RUNAWAY"
"When you see me/Hug me and give me some money/Sapa dey choke me I can't see," Keema X sings in her latest single "Runaway." On the Damilfice-produced track, which incorporates elements of Dancehall, the Nigerian artist shares her frustrations with the economical situation in the country and how it affects her day-to-day living as an adult. She then seeks solace in her lover, inviting him to join her and run away to a better place.
Uzoma
Featured Image Credits/The NATIVE