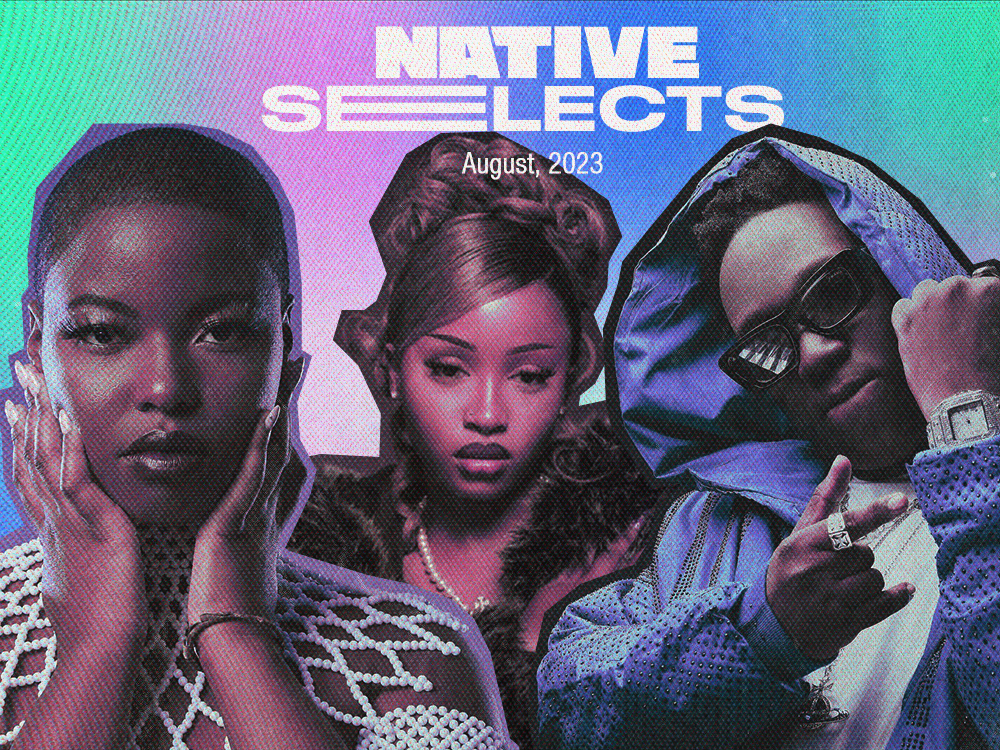 NATIVE Selects: New Music From Uncle Waffles, Kel-P, Ami Faku & more
kickstart your weekend
Every week, new music shows up, sweeping fans and music lovers off their feet while artists gauge reactions to know the effect of their creativity. At the NATIVE, we are committed to keeping our ears on the pulse of the music scene and bringing the best sounds to your doorstep. In our last edition, we brought you new releases from Anything With Mr Eazi, A-Reece, NSG and more. Today, we have songs that move from Afropop to Amapiano to R&B, with our select artists showcasing their unending talent and passion for creativity. Lock in!
UNCLE WAFFLES – "ECHOES" 
South Africa's township sounds, Amapiano, have taken over the sounds from this side and Uncle Waffles is one of the genre's key players responsible for this inimitable growth. Off the back of her sophomore EP, 'Asylum' released earlier this year, Waffles draws us further into her world with "Echoes," the first promotional single off her debut album, 'An Asylum of Solace'. The kick of log drums and percussion instruments, commonplace in the genre, reannounce the talented DJ's comeback after a  brief hiatus. On "Echoes," we see the princess of Amapiano create a perfect synergy with R&B singers, Lusanda and Manana with an array of gleaming melodies that set apart from the bass heavy & shaker led sound she's known for. 
KEL P – "WHAT HAVE YOU DONE?(AMAPIANO REMIX)"
The Nigerian A list producer, known famously for his producer tag, "It's Kel P vibes!" has been a vital player in shaping Afrobeat as we know it today. In recent years, he began establishing himself in the music industry as a vocalist with songs like "One More Night" and "True Love." Kel P has always made music that gets people on their feet and "What Have You Done?" is no exception with its upbeat tempo and soulful pipes. He inches even further with the Amapiano remix of "What Have You Done?"  providing a smooth blend of melodies and intoxicating beats. This only stands to prove his versatility and a mastery of his craft. 
BOB MARLEY & THE WAILERS – "REDEMPTION SONG" FT AMI FAKU 
No one can deny the legend that is Bob Marley and his evident input to Reggae music and music as a whole. On his recently released album dubbed 'Africa Unite,' he taps a slew of talents across the continent including Rema, Sarkodie, Tiwa Savage and more to deliver reimagined version of his classics. A standout out cut from the 10-tracker is Ami Faku-asssited "Redemption song," a fan favourite till this day. Faku's mellifluous vocals take on the second verse as she croons across the track's mid-tempo caribbean-inspired instrumentals. She offers a refreshing take on the song of emancipation, armed with verses English and Xhosa. 
MASTERKRAFT & UGOCCIE – "TODAY ORINGO"
Ojapiano is slowly becoming a recurring theme is mainstream music from these parts since Kcee's "Ojapiano" hit the airwaves. The intoxicating oja chords are layered seamlessly with the Afro-House sound on "Today Oringo," the latest effort of Nigerian producer, Masterkraft. He taps fast rising musician, Ugoccie for a melodious rendition tucked in by lyrical embellishments from Igbo and English roots. The captivating number showcases the pair as  they fantasise about the success and money they see in their future. 
DEJ LOAF – "PLEASE DON'T GO" FT TENI & CHEEKYCHIZZY
American singer and songwriter, Dej loaf has delivered a powerful song with the Nigerian talents, Teni and Cheekychizzy. "Please Don't Go" shines light on the massive talent of everyone on it and the unification power of music, with a melting pot of Afropop and R&B. Cheekychizzy's production allows for a beautiful synergy of Dej Loaf and Teni's captivating vocals,  as they pour out their hearts with stark vulnerability on the need to keep a relationship alive. 
L.A.X – "LOCKDOWN"
The Afropop singer LAX joins some of the genre's greats in A COLORS STUDIO performance of his song for the summer, "Lockdown." The performance which serves as his first release since his EP, 'No Bad Vibes,' kicks off with the signature drums and a melodic tune. The love song infused with a few Yoruba lyrics calls out to his lover, emphasising how she puts him on a lockdown because she is the best. "My baby better/ better than the rest ah."
AZANA – "SHONA MALANGA" FT. AMANHLE 
Ahead of her sophomore LP, 'IGAGU', Azana peels back another layer of her artistry with help of Amahle for her recently released single, "Shona Malanga." The gleaming Afro-House production showcases the pair engaging in. colourful celebration of love. Their lush vocals glide in and out of the upbeat record as they croon over the mid-cadence instrumentals armed with lyrics in Xhosa and IsiZulu.
ODEAL – "REPERCUSSIONS" 
Over the past couple of releases, Odeal has established himself as a masterful producer and singer-songwriter with tracks like "Coffee" and "Be Easy." He reiterates his dextrous artistry on his recent release dubbed "Repercussions." The smooth track initially leads in with gloomy, twinkling keys and only to be met by a captivating drum sequence and Odeal's sonorous vocals. He expertly rides the wave of the beat as he sings of bearing the consequences of his ill-treatment of his love interest.
---
Words by Chigoziri Ezeaku and Nwanneamaka Igwe
---
Featured Image credits/The NATIVE