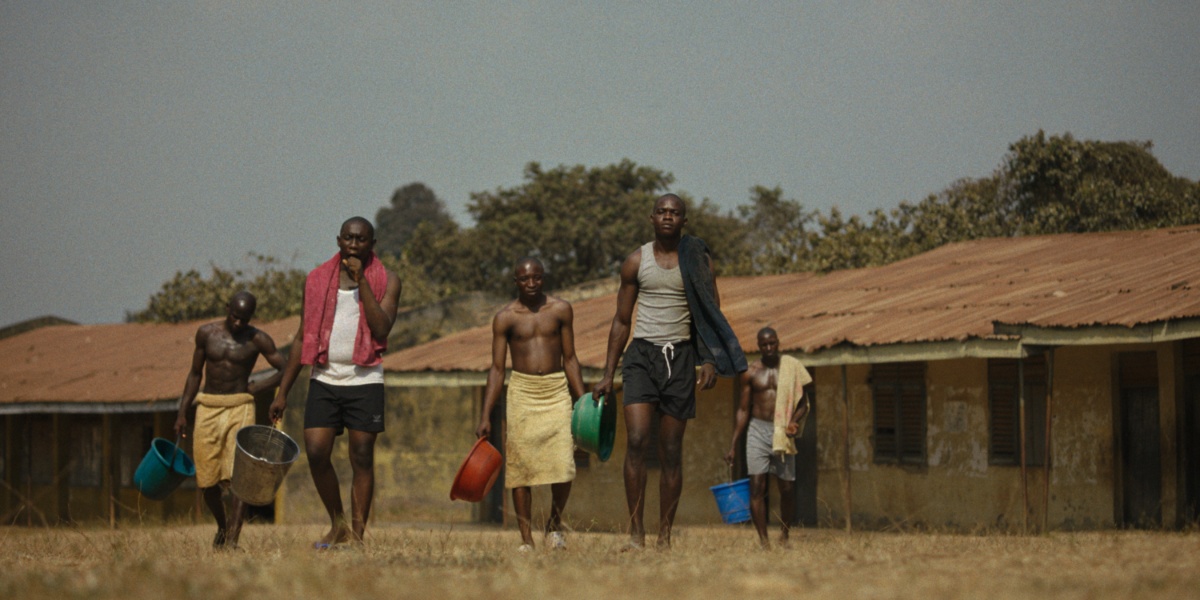 NATIVE Exclusive: Muyiwa Awosika's 'Harmattan' is a gripping tale about survival
"Everything about this film had to be super authentic."
Written by Uzoma Ihejirika.
---
In Muyiwa Awosika's latest short film 'Harmattan,' a group of young recruits are vying for a spot in the Nigerian army when they are stung by a scarcity of water. In the face of adversity, each character embarks on a journey that results in a confrontation with their fears and flaws. Warri (Riyo David) and David (Chibuikem Chris) are the lead characters whose paths intersect, morphing from allies to enemies—both victims of the strict, rigid and soulless atmosphere of the training camp. 'Harmattan' which premiered at the recently concluded African International Film Festival (AFRIFF) is a story steeped in Awosika's interest in the dark side of people.
"I have noticed that in situations or environments where there is a scarcity for resources, a scarcity for opportunities or any sort of scarcity, it brings out the survival instinct within people, and that survival instinct can completely trample on the other person," he shares with the NATIVE. "And I think especially being Nigerian, you see that a lot. In a situation where resources are scarce, you get a lot of desperation, and a lot of behaviours which arguably wouldn't be there if it wasn't for that scarcity and that's completely top-down and bottom-up."
View this post on Instagram
The idea for 'Harmattan' came to Awosika's mind after his own personal experience at the mandatory one-year national youth service, required of all Nigerian university school leavers and graduates. Awosika had served in Adamawa State; there, he befriended a military drill sergeant who piqued his interest. The drill sergeant, too, took a liking to Awosika. They spent their time in conversation, with the drill sergeant recounting his life stories: he had only joined the army because they offered to fund his university education. Through his friendship with the drill sergeant, Awosika earned him access to other officers in the camp and soon began studying their methods and way of life.
Awosika reminisces fondly about this period in his life and shares that going into service in Adamawa and interacting closely with armed officers gave him a different perspective. After his service year in Adamawa, Awosika, who kept in touch with the drill sergeant, returned to Lagos but the stories of water droughts and food scarcity in military camps he heard and the activities he witnessed at the Adamawa camp spawned the idea for 'Harmattan.' "I was like, 'What would happen if these groups of people ran out of water? How would that shift the dynamic in an environment where everything is supposed to be about brotherhood?"
Awosika's entry into filmmaking began at a young age. As a child, his parents' DVD film collections were his first portal into the world of films. He also held a love for photography, enjoying a fresh sense of his surroundings through the camera lens. He paid attention to the commentaries and interviews involving film directors and actors as they shared insight into their works. Also a writer, too, his favourite filmmakers are film directors who also write, such as Ousmane Sembène, Hirokazu Kore-eda, Billy Wilder and Abbas Kiarostami.
View this post on Instagram
"I just think there's something about you not wanting anyone fucking up your work or your idea," Awosika says about his love for writer-directors. "If I wrote it, I just feel like it's just right for me to direct it because when I'm writing, I'm visualising everything. I know what all the lines mean to me and the story. I know the story better than anyone else." In 2021, Awosika wrote and directed his debut short film 'Nine and a Day,' which won the Best Editing award at the Falcon International Film Festival in London.
Unlike 'Nine and a Day,' which was shot in the UK, 'Harmattan' was shot in a village just outside of Ibadan, Nigeria. The training camp is an integral character in 'Harmattan,' with its dry and dusty land and dilapidated buildings. Its basic formation is the ingredient for the fear and anger and helplessness that grip the characters. Awosika and his cast and crew spent four days on set, blending into the setting for a realistic portrait of the story's world. As an independent filmmaker, Awosika revealed that a large part of the success of the film was down to his executive producers (Funmbi Ogunbawo, Wale Davies, Finbar Ussher, Amir El Mero and Sam Kalati) and producers (Ebunola Agboola and Amir El Mero), who believed in the work enough to put money into it.
The opening scenes of the 17-minute 'Harmattan' situate the power of the film in its visuals and the unspoken tension between the characters and their environment. Cinematographer KC Obiajulu captures the characters with minuscular detailing: the huffs and puffs as they draw water from a well, their laboured breathing with patched throats after a gruelling workout and the tense switch on their faces between obeisance and indignation as they listen to their drill sergeant (played by Ani Iyoho) bark orders. Warri and David, on whose shoulders the film's story rests, do more heavy lifting with their facial expressions than their words.
"In the auditions, I was looking for a sense that they [Riyo David and Chibuikem Chris] weren't acting, that it felt more like a naturalistic performance or naturalistic vibe," Awosika says. He also admits that he was looking for a fresh and diverse cast that was capable of communicating emotions non-verbally through their gestures or eye contact. "If an actor was doing too much then I knew they wouldn't be right for the part. If they had this sort of stillness but you could see all the emotion and all the thinking within their eyes then I knew there was something there."
View this post on Instagram
Awosika's 'Nine and a Day' was a semi-autobiographical tale similar about a boy connecting with his biological father. While 'Harmattan' has smatterings of personal experiences, Awosika was more concerned about the complexities of male relationships, and how sometimes violence and discipline can co-exist, and even be craved for. On the film's set, Awosika communicates his vision through boundless passion, refusing to just remain behind the monitor to give directions but staying with the actors on the scene. This mode of operation is greatly helped by the massive effort put in during the pre-production phase, where Awosika and the actors delve into the characters' backgrounds, story arcs and motivations.
"As a director, I think my job isn't to micromanage everyone's performance, and it even goes down to the crew," he says. "If we're collaborating, it's because I trust your instincts. A lot of it is just making sure that we're all still remembering the world that we're in: Where did we come from? Where are we going? Why are we doing this? I'm a believer in asking as many questions as possible, but the beauty about questions is that you don't have to answer them."
Awosika's favourite characters are the ones that elicit conversation and tug at the viewer's judgment over what is good or bad. "I like characters that lie. Not that I'm a liar. But I think they're interesting," he says. Some of those characters include Johnny Boy (Robert De Niro) in Martin Scorsese's 'Mean Streets' (1973), General Buck Turgidson (George C. Scott) in Stanley Kubrick's 'Dr. Strangelove' (1964) and Ibrahim Dieng (Makhouredia Gueye) in Ousmane Sembene's 'The Money Order' (1951), based on his novel of the same title. Those characters represent people who lead lives influenced by their surroundings, situations, or motivations, however conflicting they appear.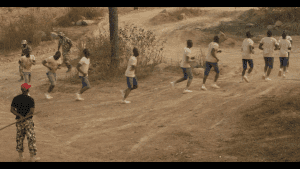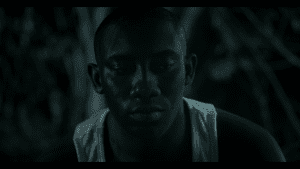 'Harmattan' will premiere in Switzerland at the Winterthur International Short Film Festival in November and has also premiered at the Africa International Film Festival (AFRIFF). There are also plans to adapt 'Harmattan' into a feature film, as Awosika believes there are "a lot of areas [in the story world] to explore." He's also writing a new feature film and is close to the pre-production stage for a new film slated for shooting in 2024.
"Everything about this film had to be super authentic," says Awosika about Harmattan. "I didn't want anything that just felt off or didn't feel real so everyone you see on screen, [felt] like they should be part of that environment. Authenticity was at the heart of the story."
Follow Muyiwa Awosika on X here.
Featured image credits/NATIVE