NATIVE Exclusive: DLT's legacy creating wholesome Black experiences
a meeting point for the Black/African community across the world
Since its inception in 2016, UK-based events outfit Days Like This (DLT) has risen to the forefront with its countries-spanning brunches where thousands of people gather to enjoy good food, great music and wholesome entertainment. It has also become a safe place for the Black community across the UK and on the African continent. Last year, DLT co-founders—Michael "MK" Amusan, Anthony Iban, Ife Awosika and Bosun Apata—took the brand to a new spot outside of the UK, Accra and Lagos: Malta. The team replicated the well-known quality of their parties in the small island country, cushioned by appearances from music superstars including Wizkid, Kaytranada, BOJ, Rema, Shenseea, Omah Lay, Lojay and BNXN fka Buju.
Amusan considers the event a glowing success. "Just seeing that many people come together in Malta which, obviously, [not many people] tend to go there is what I was most proud of," he says. "And just the fact that it was the first time we did it, and we had some issues, but overall, I'd say people had a great time." Iban agreed with Amusan, saying, "We were just completely new to an event of that scale, and for us to even just pull it off was a really, really big deal for us."
View this post on Instagram
Last week, DLT Malta returned this year and ran between Wednesday, May 31 to Sunday, June 4. It consisted of a lineup of musicians and DJs from the UK, Nigeria, Jamaica and the US. There were also performances by acts such as Asake, AMARIA BB, The Compozers, Dexta Daps, SiR, Teni, Tiana Major9, Dankie Sounds and Victony, among others. The four-day event was also hosted at Bora-Bora Ibiza Malta Resort and UNO Malta. According to Amusan and Iban, the lineup is a "journey through black music." "We try to tick most boxes within black music," Iban says. "The first day is very R&B-oriented. The second day is the UK's version of Afrobeats. The third day is Dancehall music and the last day finishes off with everything Afrobeats. We really just want to make sure that we represent black people in every facet through our lineups as opposed to just having one kind of genre. We really want to show the breadth of what a DLT is."
For Amusan, Malta was a prime spot to revisit after last year's event. He'd first gone to the country in 2018 where he fell in love with its scenery. "When I first went there, I was like, 'This would be a great place to have a DLT,' and I guess at the time, I wasn't thinking on this scale," he says. "When we started thinking of the idea of doing Malta, I was like, 'This will be perfect. It's hot. The weather's great,' and one of the things that actually inspired the Malta concept was basically 'Detty December,' going back to Africa in December and just seeing that movement of people, and how we like to party till late, how we get the performances of the artists and I just thought Malta would be a great location to bring that concept.  So that's kind of what brought it on. It's quite a small island so things feel very close to each other; it's relatively affordable for most people. It just kind of ticked a lot of boxes for us."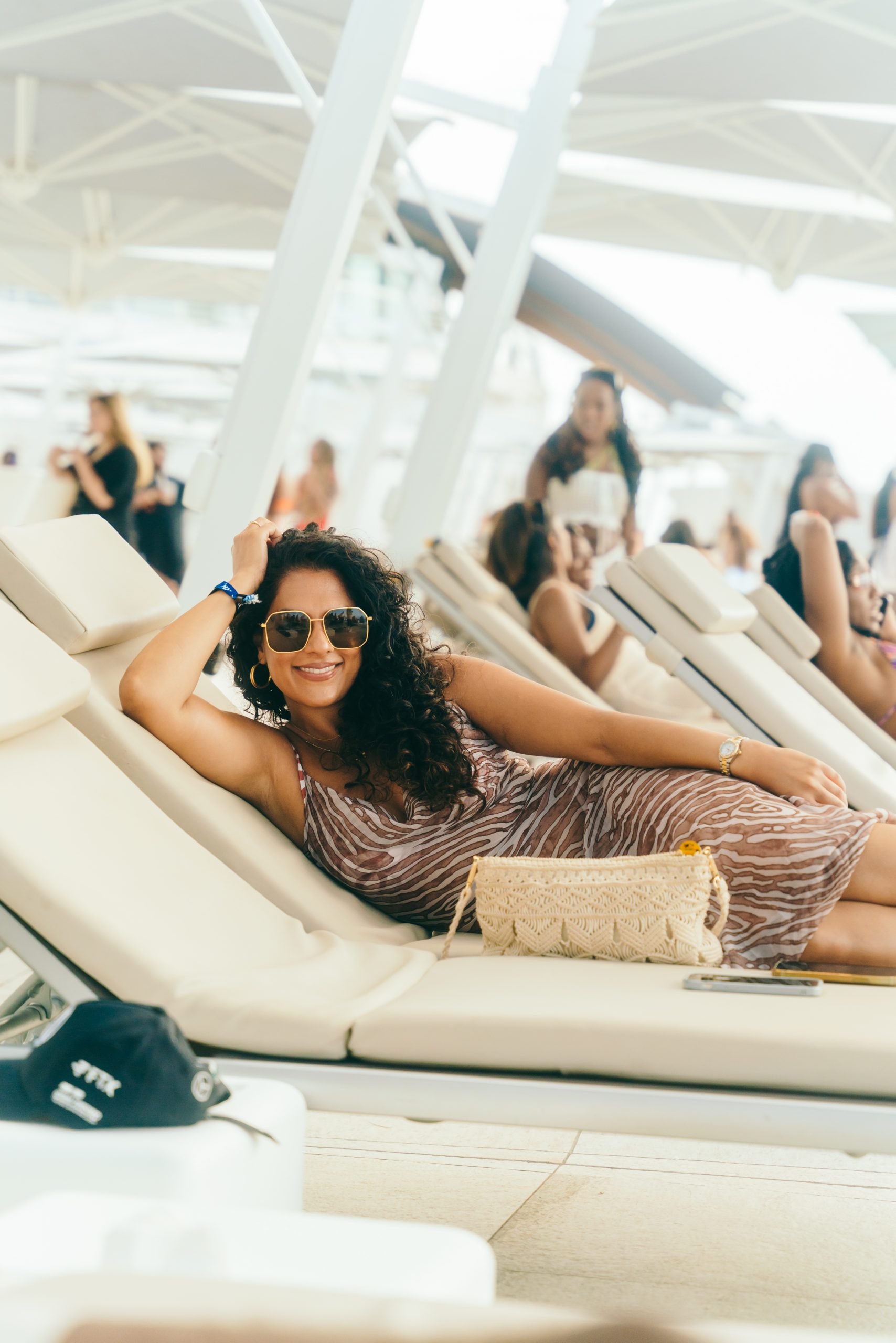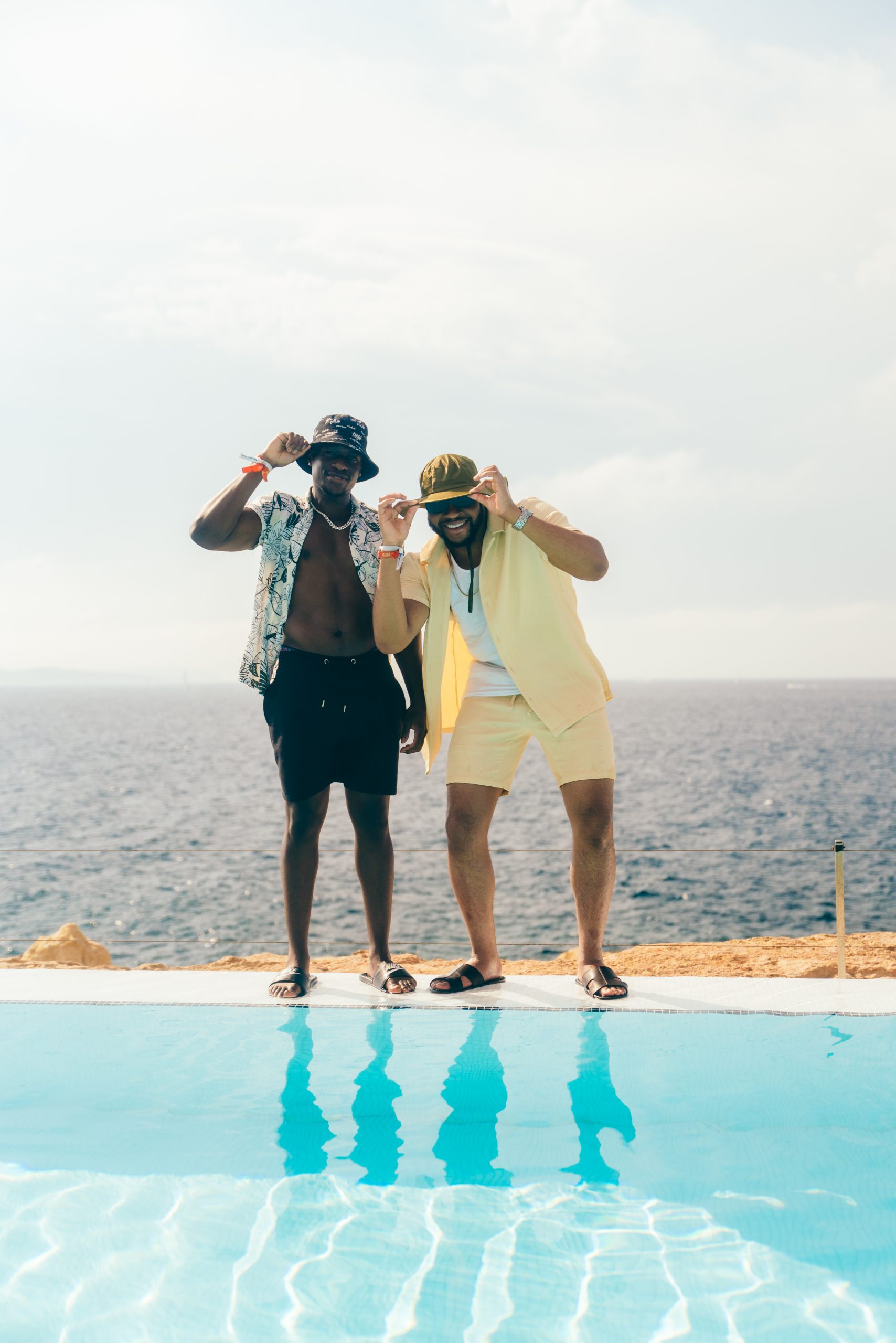 Inspired by brunches hosted in the US, DLT has managed to retain the identity of its brand: a meeting point for the Black/African community across the world. They have achieved this by highlighting the talents and music from those communities central to the goal. The events in Accra, Ghana and Lagos, Nigeria have also served as a homecoming of some sort, uniting Black people in the diaspora to the cultures on the continent. It is in line with the founders' mission to "make Africa DLT's second continent."
"We're very proud of what we've been able to achieve and how we've been able to serve the community across the diaspora because it's one of the things we intentionally set out to do," says Amusan. "And with that pride comes expectation now and it's just like we always strive to maintain that and keep everyone at the forefront of our mind."
For an initiative that started as a fun ride between four friends, DLT's far-reaching success is indicative of the strength that a community can breed. "We saw a gap in the market that we just wanted to fill to have fun with our friends and it's now a situation where it's now become the thing to have fun at," Iban says. "It's really cool how it has transformed [from] having fun to a whole business/a thing within the London culture. And I think because it started off as fun, we still have that in the forefront of our minds; we still try to make sure it's fun for everyone else that experiences it."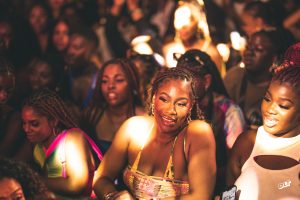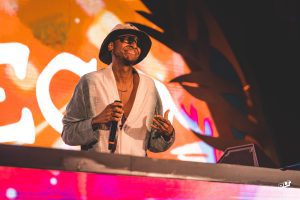 While serving its purpose as both a form of entertainment and connecting people, the DLT brand has also taught Amusan and Iban a lot about themselves. Before co-founding DLT, Iban had never considered himself capable of running a business or, at the least, a festival. "I've now come to a situation where the skills that I've learned from working within DLT have now opened me up to work for Warner/Chappell Music [as] an A&R and do a whole bunch of other stuff within the music industry," he says. Amusan, too, cites DLT as a catalyst for his and Iban's personal growth. "We've learned so much about ourselves, about our individual strengths, about even learning to trust other people," says Amusan, "to let them lead and lean on their strengths and also knowing that you can't do everything yourself. So it's been a great experience for me personally and it's kind of instilled a lot of confidence in my day job and in certain environments. I'm quite confident now because I've seen what I can achieve if I put my mind to something."
Last year, in December, DLT brunches were held in Lagos and Accra. The Lagos show happened two days before Christmas at The Good Beach while the Accra show was a three-day occasion that happened at Polo Beach Club and Bloom Bar.  According to Iban, the shows in Accra and Lagos exemplified the growth of the DLT brand, rising from 500 audience members in 2019 to almost 1500. Working with the local outfits in Lagos and Accra was crucial to the success and deepened the African and diasporan bonds that Amusan and Iban constantly seek to nourish. "For me, it was kind of like, 'Wow. We've really come a long way versus where we were,' and I was quite proud of that," Iban says.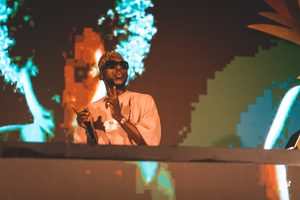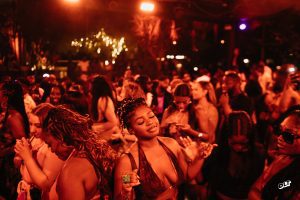 For such a longstanding brand as DLT, its audience continues to evolve as the years pass: first-time participants grow older with broader experiences and newer audience members enter the circuit with fresh perspectives. Amusan and Iban acknowledge this phenomenon, stating that they try to match the expectations by keeping their ears to the ground for what is news while also not diluting the essence of the shows and what they stand for. 
"What helps us is that we're still our audience," Iban says. "We still go out. We still want to have a good time and we still want to make sure that when we do things, we want to make sure that it is actually still enjoyable. And we're always open to criticism. We are not defensive, [and] we listen, we make sure that people are actually enjoying it as opposed to just thinking, 'Hey, we've been doing this for so many years. We're the best. And, therefore, you have to listen to what we're saying.' I think we're still quite malleable in terms of trying to make sure that we still are servicing the audience."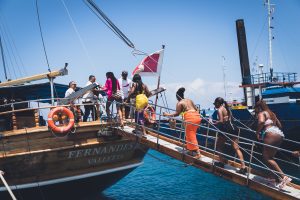 Featured image credits/DLT