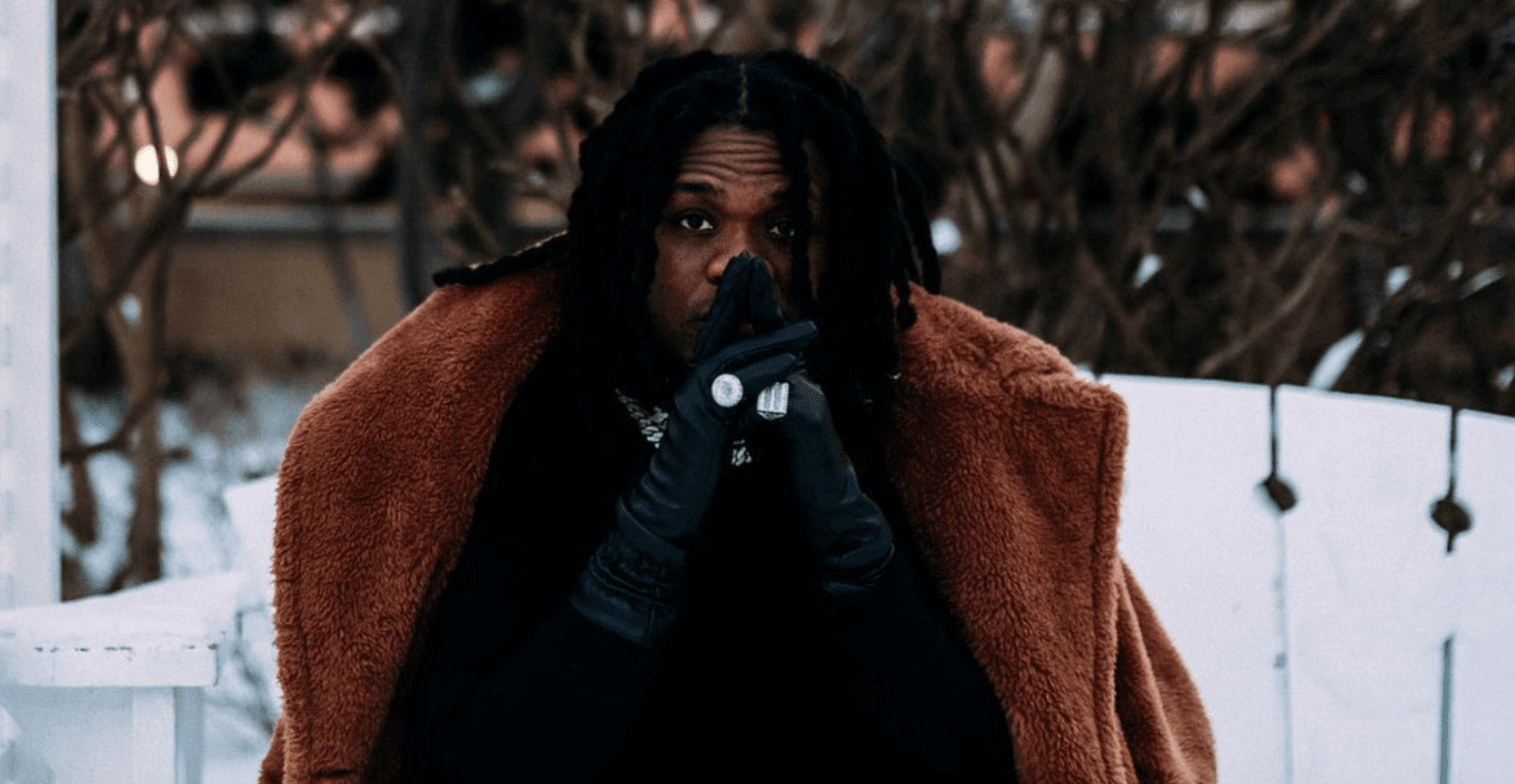 NATIVE Exclusive: Dice Ailes' time is now
how he made the best music of his life during the lockdown
Dice Ailes recently shared that his moniker is a reflection of his multifaceted nature, and when I heard his thought process, I clocked that his song titles are not a whim, and he's been chasing increasingly affluent highs with his song titles as well. He broke out with "Miracle" in 2016, he delivered memorable titles like "Otedola" in 2017 and "Mr Biggs" in 2018.  His latest single is called "Money Dance" and it finds him twirling around hedonistic reflections on his success over the laidback Afropop instrumentals production. Channeling a rapper-like swagger that allows his deadpan, detached melodies to sound cool while he mocks his opposition. The chorus, "You can never do the money dance," is literally a dare.
View this post on Instagram

Chalk it up to hip-hop's evolution from fringe subculture to become a dominant force in today's pop culture, but the boastful attitude that animates the bulk of Dice Ailes' music has proven effective yet again. His charisma and the song's taunting narrative translated into a confidence-inspiring anthem for fans and it caught on quickly online as a trendy, mood-setting aesthetic for social media stories. Soon enough, a #MoneyDanceChallenge was initiated and Dice joined the league of African artists whose songs have found success through their dance challenge.
When the official video for "Money Dance" was released last month, the song was already a viral success. The directors, Ibidunmi Oladayo and Eniola Yussuff presented Dice Ailes in a set where he premiers a movie starring himself and he showed up in different leisure-class clothes, riding in different flashy cars and sending wads of dollars flying around. As if his previous hit, "Otedola", didn't make it clear that he isn't afraid to flaunt his wealth and success in everyone's face, "Money Dance" ramps up the intensity level as he continues climbing to prominence. One could easily assume his ascension is being fueled by a grudge he kept against people who counted him out at the start of his career.
For those who subscribe to that narrative, Dice Ailes' origin story begins after he was denied the award for Next Rated at the Headies in 2016. He has grown from there to win several other awards and score chart-topping hit songs like "Otedola" which made fans out of international tastemakers like The Weeknd, Naomi Campbell, Tinie Tempah, Not3s, Dave, Skepta and more. This year, he penned a new publishing deal with Sony Music Entertainment West Africa under his own company, TMM (The Money Mob). He also joined acts like DJ Khaled, J Hus and Young T & Bugsey under Black Butter Records' management. His pop-star appeal keeps growing from national to global such that his recent music video for "Money Dance" offered Spanish subtitles for non-English-speaking audiences.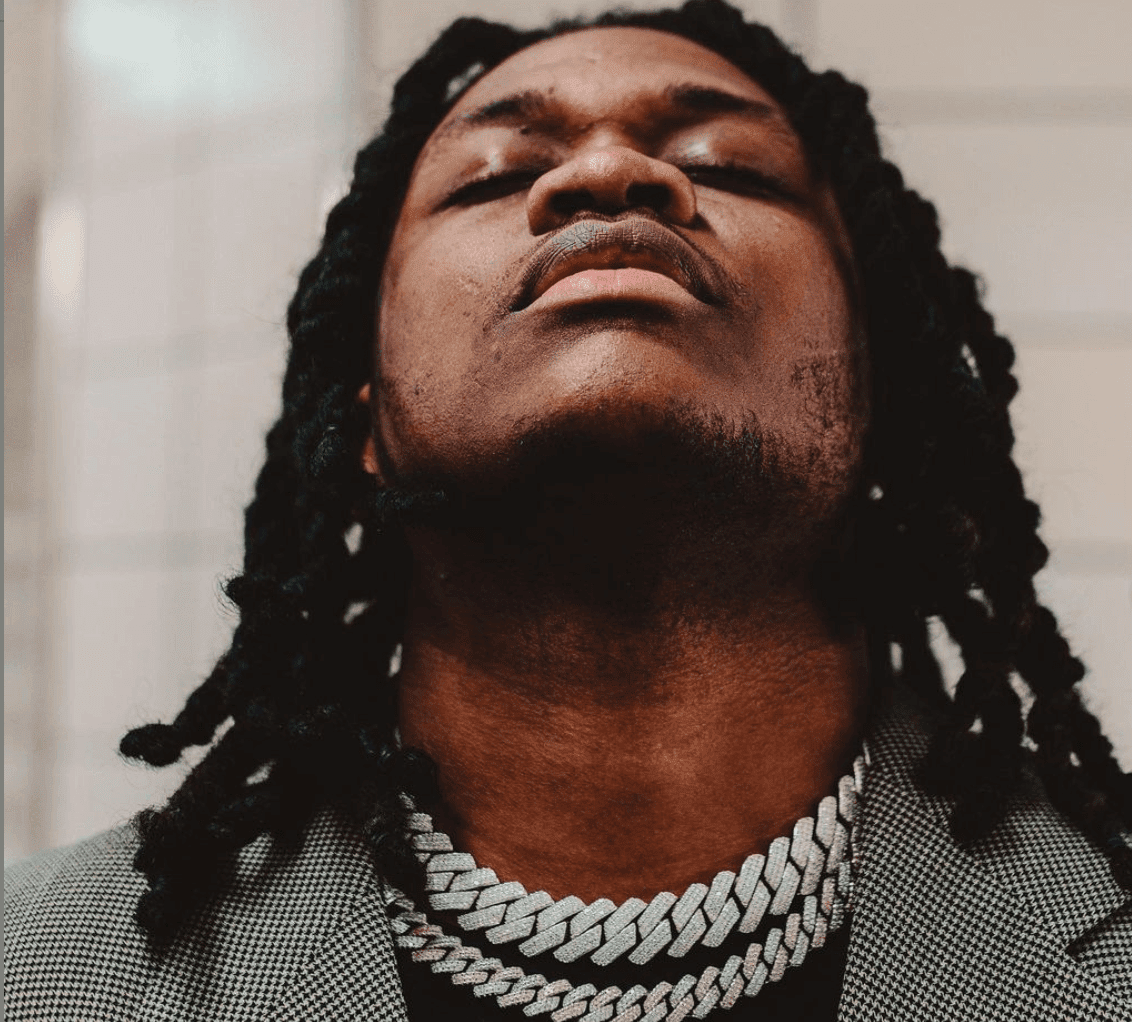 "The partnership with Sony music is definitely an amazing position to be in because our visions align." Dice Ailes tells me over a Zoom call from his current resident in Canada. "In 2020 we got talking about working together on my 2021 project which is my debut album and also lots of things that I still have in store with my new company, TMM. Sony came on board for unleashing the plans that we had and Black Butter Records came on board as well". The pandemic disrupted Dice Ailes' plans to share his debut album with fans last year, however, the latest developments in his life make it seem like perfect timing as the new partnerships hold potential for a more compelling debut album.
NATIVE spoke with Dice Ailes ahead of the promised album, and we talked about the new partnerships, the coming debut album and making the best music he has ever made during the pandemic. See the full interview below.
This interview has been edited for the purpose of clarity and context.
NATIVE: Can you describe how it felt when you finally broke out into the mainstream and got the headies nomination for rookie of the year?
Dice Ailes: "That was a rewarding moment. I just moved back to Nigeria and I was looking for my first breakout single. I put out "Miracle" that same year and just a couple of months down the line, I got nominated as rookie of the year and that meant a lot to me and my fans. Following that, we also got nominated for the Next Rated and so many other awards came."
NATIVE: Even though you didn't win the award, you went on to drop "Otedola", a monumental hit song the following year. What was that run of success like?
Dice Ailes: For me, it was all we had set out to do. That was my plan. I was just making music to the best of my knowledge and just having fun and everything was just falling into place. The vision was to come out here and really make an impact and that was happening right in front of my eyes."
NATIVE: You recently got signed to Sony Music West Africa, how much of a change does that make to you as an already certified pop star? 
Dice Ailes: The partnership with Sony music is definitely an amazing position to be in because our visions align. In 2020 we got talking about working together on my 2021 project which is my debut album and also lots of things that I still have in store with my new company, TMM. Sony came on board for unleashing the plans that we had and also black Boarder came on board as well so that's an amazing thing that's happening with the Dice Ailes team.
NATIVE: Was "Money Dance" written with the intention to inspire a dance challenge or was it the fans who took it that way?
Dice Ailes: It was actually very organic. I just made the song. It just turned out that there was a dance attached to it along the line and people wanted to engage with it. It was really exciting to watch.
NATIVE: How your creative process and your daily routines been affected by the pandemic?
Dice Ailes: It has given me an opportunity to take the time to really focus and learn more about myself as I learn about life. I learned to create more quality music. You know at the time the pandemic started, everything became quiet. Everybody was locked indoors and that gave me a chance to be by myself, creating music very freely and without any distractions or influences. And I found that I was making the best music ever during the pandemic. I was also able to plan a lot for the new year, 2021. Put the project together more creatively and I didn't have a lot going on like travelling so I was able to focus on work without distractions.
NATIVE: What are the things you miss the most about the pre-COVID times?
Dice Ailes: I miss touring. I miss travelling to different cities and connecting with different fans from around the world.
NATIVE: What are the things that kept you optimistic and motivated during these uncertain times?
Dice Ailes: I never got overwhelmed. I felt like some forces had just stopped the world so I could do my thing and as soon as I was ready, the force rolled back to normal. So I wasn't really affected by it.
NATIVE: Do you feel pressured to meet the high expectations for your debut album after fans have waited so long for it?
Dice Ailes: The high expectations have been on me since my first big single. For me, this comes very naturally. I go in the studio and I put what I feel, what I see,  and what I hear on the beat. I don't feel like I'm pressured for the project. I just feel very natural about it. I've been ready to drop this.
NATIVE: What are some of the thing we can we expect?
Dice Ailes: We're working with a lot of renowned artists and the lineup is exciting. I can't wait to drop them. Dice is about dynamism so you can look out for my versatility cause I'll be touching different genres on the album. I like to experiment so we used a lot of different sounds. Also expect quality music cause that's where everything starts with my music. I spend a lot of time creating this.
NATIVE: Your song, "No One" contributed to the activism during the EndSARS protests. Why is it important for you to speak on these issues even though you're a pop star?
Dice Ailes: The EndSARS issue is something I feel very passionate about. One of the biggest things that plague us as a people in Nigeria is oppression and it has plagued us for so many years. The young people in Nigeria just go through so much every year and just watching them start that movement was enough. I've never experienced SARS but I've seen people go through it and I just felt the best way to contribute was by lending my voice. I remember that at the time I released the song, ("No One") a lot of my friends in Canada and America got to know about the EndSARS movement through the song.
I just hope that a change comes. It's been so long and Nigerians have done so much for the country. You know, through the music sector, the movie industry and even in sports. We represent the country everywhere we go and put the county on the map. We are still fighting for even the basic things we deserve like electricity and water. And like as bad as that is, we are also dealing with trying to just survive and live. We're dying at the hands of people who should be protecting us. So if I feel passionate about a topic, I'll definitely talk about it.
Featured Image Credits: Instagram/dice_ailes
[mc4wp_form id="26074″]
---
You are meeting Debola at a strange time in his life. He wandered into a dream and lost his way back. Tweet at him @debola_abimbolu
---