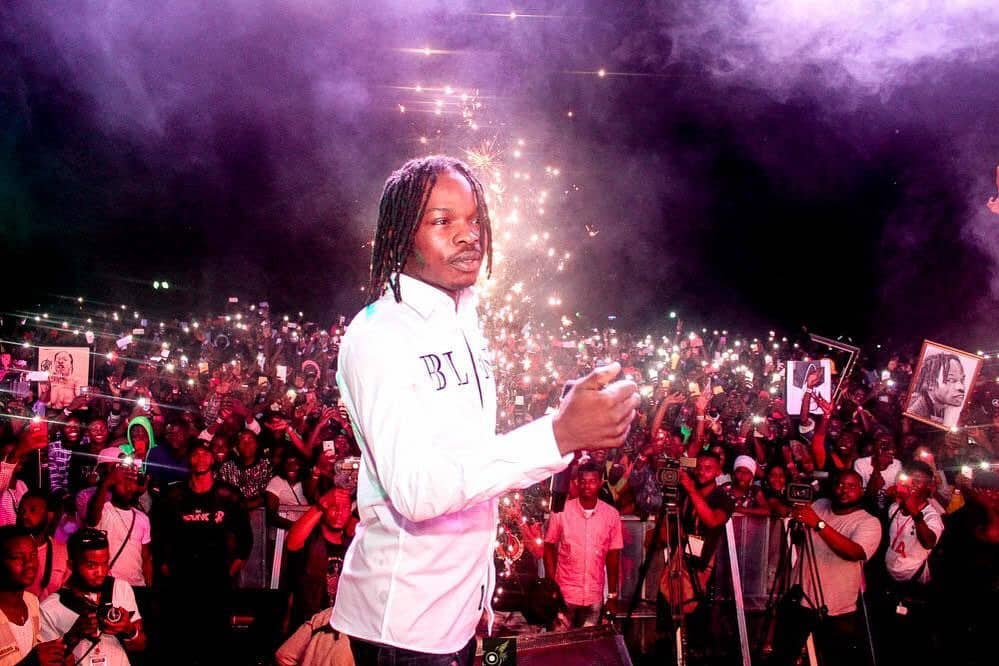 Naira Marley and The Evolution of stan culture in Nigeria
Marlians to the front!
Words by Seunfunmi Tinubu
It's been nearly four months since Naira Marley's reign of notoriety came about, and it's almost a miracle that he's risen to even more prominence over the months. Given the backlash from glorifying fraud life to his viral "Soapy" dance being taken further than a step too far by fans, one would expect that cancel culture would have him out of here. He's still here, however, and still has the entire industry in a chokehold.
Afropop is witnessing an evolution of how audiences interact with the lives of the rich and online famous, and it comes as no shock that Naira Marley's fanbase grew very quickly and became a widespread phenomenon.
Marlians are a progression of fandoms ruled by similarly revered afropop stars, such as Wizkid, Davido and Burna Boy who all wield power over unyielding fans. Regardless of what pundits and gossip sites say about their music or characters, the choices or actions of these sometimes unruly superstars, the stan culture code is to defend the integrity of a fave at all costs.
As a piece of pop culture, "Am I A Yahoo Boy is both social commentary and a god-level troll of societal expectations in the age of social media standoms. Naira Marley's worshipful 'Marlians', already divided public opinion because his music and opinions allude to his criticism of Nigeria's federal government.
Naira Marley's arrest following the release of "Am I A Yahoo Boy" , did not only validate Marlian ideals, it also projected their leader into divine truth-teller status. To show appreciation on the day was granted bail, Naira Marley released a new track dedicated to his fans titled, "Opotoyi (Marlians)".
Historically, fan culture in Nigeria is crash course in beef and rivalries between two contemporaries of their time. For many years, this has been unassumingly so because fans often made comparisons that fuel rivalries, or the perception of rivalry. In the 70s, it was routine for record stands in Balogun Market, Lagos, to host loud debates about rumours of Fela vs King Sunny Ade feud. The only way to really link both artists, is their shared era of international success, and facts were often skewered by word-of-mouth accounts but it didn't stop fan factions from pitting both artists side to side for years. Through history, the same pattern is repeated in the "rivalry" or cold wars between, highlife legends, Osadabe and Oliver De Coque, Fuji-groundbreakers, Pasuma and Saheed Osupa, contemporary Afropop pioneers, 2Face and D'Banj, and more recently with Davido and Wizkid. The rise of the latter two superstars coincided perfectly with the explosion in popularity for sites like Twitter and Facebook.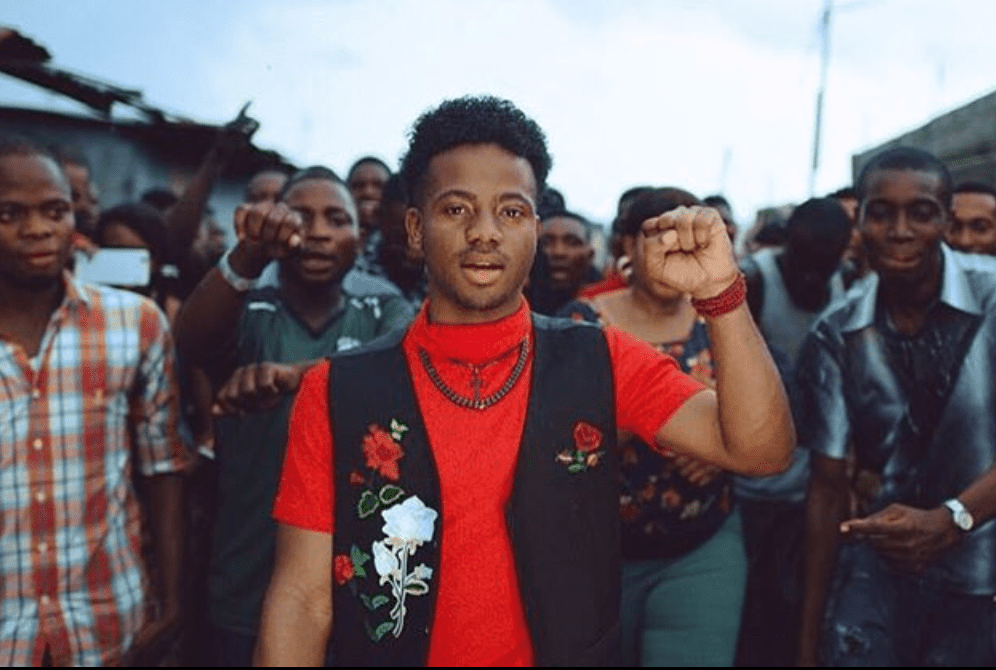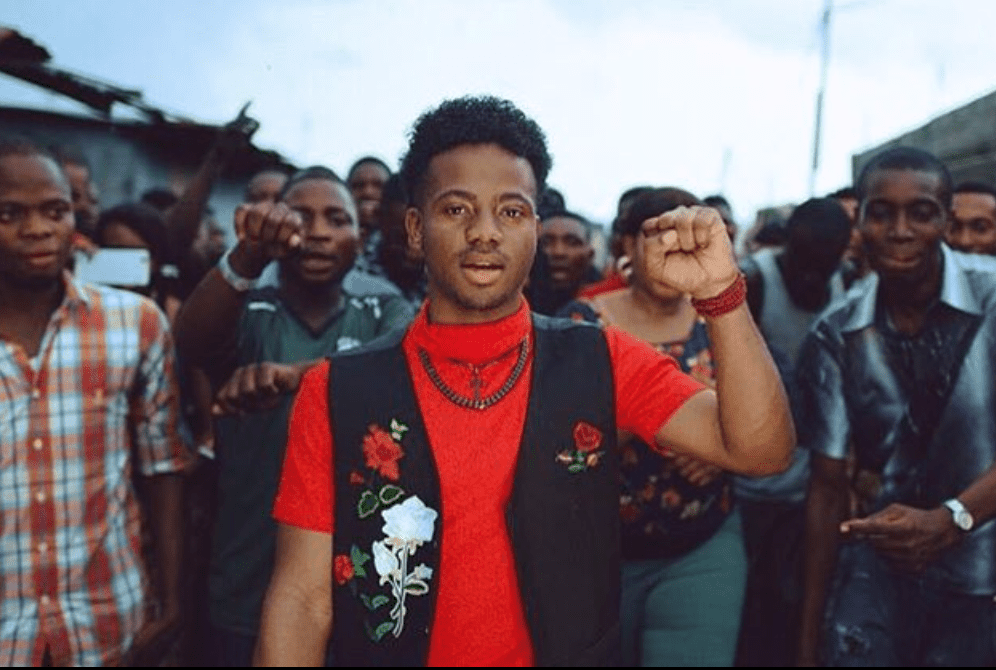 Don Jazzy, is another unassuming influential figure on stan culture in the continent. D'Banj's 'Kokolets' during the Mo-Hits days, and Korede Bello's 'Bellovers' after the label became Mavins, were two early examples of how naming your fanbase provides a larger sense of belonging. He may not have intended to, but he initiated a framework that allowed artists on his label to have granular symbolisms with lifestyle implications on public image. Bellovers stan accounts and hashtags, tributed to Korede Bello from around the world, were very popular on Instagram between 2015 and 2016. Though there are not as many of them today due to flagging, the pattern is consistent with the stan culture around artists like Justin Beiber, BTS, Rihanna, Lady Gaga, Nicki Minaj and more. The rise of the Bellovers also tapped into something pure, as it was genuine love and support for Korede Bello that held these online communities together, regardless of geographical barrier.
In the last three years, music fans all over the world have increasingly idealised the concept of an organic artist, who is "real" all the time. This posed a limitation for A-list mega popstars brands who can't always as entertaining online under the watchful gaze of a public relations support system. Unruly social media famous oddballs like Kanye West, Takeshi69 and xxxTentacion are indications of the rise of larger-than-life personalities who gamed the stan culture machinery by overloading it with controversy after controversy.
In Nigeria, fans factions have veered away from comparing two artists in their prime, to artists who fulfil certain criteria for 'realness' too. The timing may be purely coincidental, but Burna's initially meteoric rise fell in the background of reports about his troubled partnerships or difficulty to work with for many years until his Redemption EP, in 2016. Over the past three years, Burna and his management have systematically repackaged his notoriety as validation for his self-aggrandised public persona and Africa-first messianic ethos. Nonetheless, a closer look at moments Burna has publicly disagreed with his management still leaves a sense of wonder about how much of "Burna Boy", the self-declared 'realest', is tightly-curated. This is why Naira Marley's run-up till now is so culturally relevant.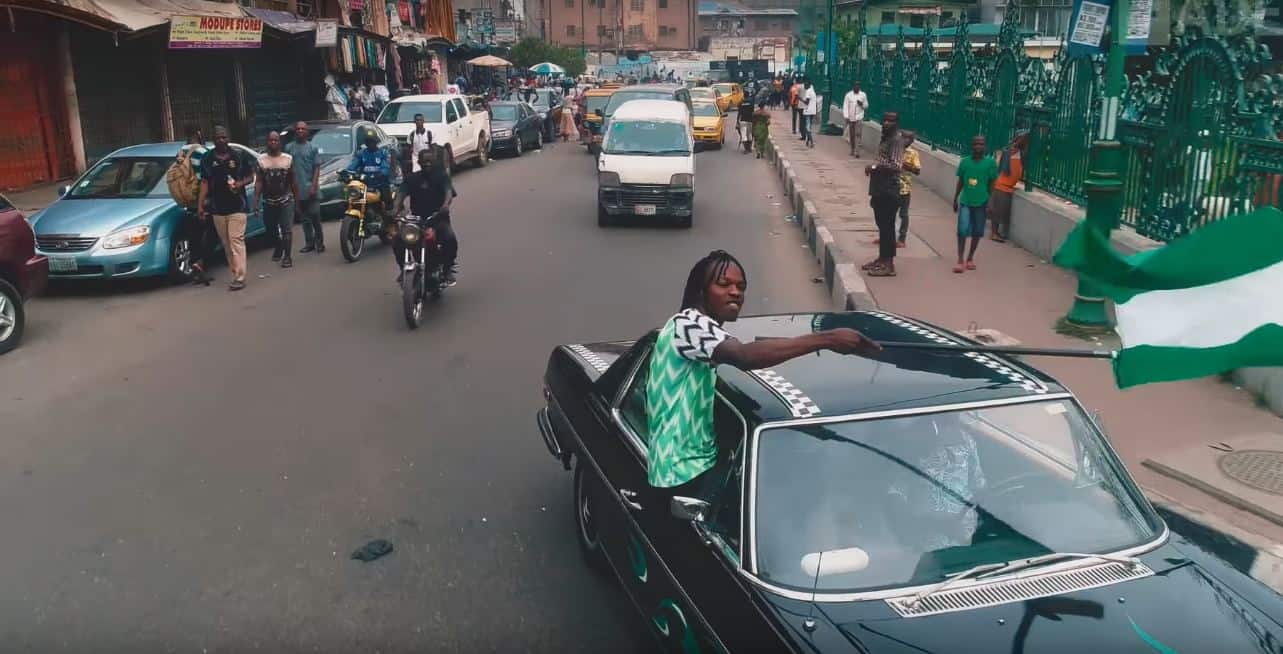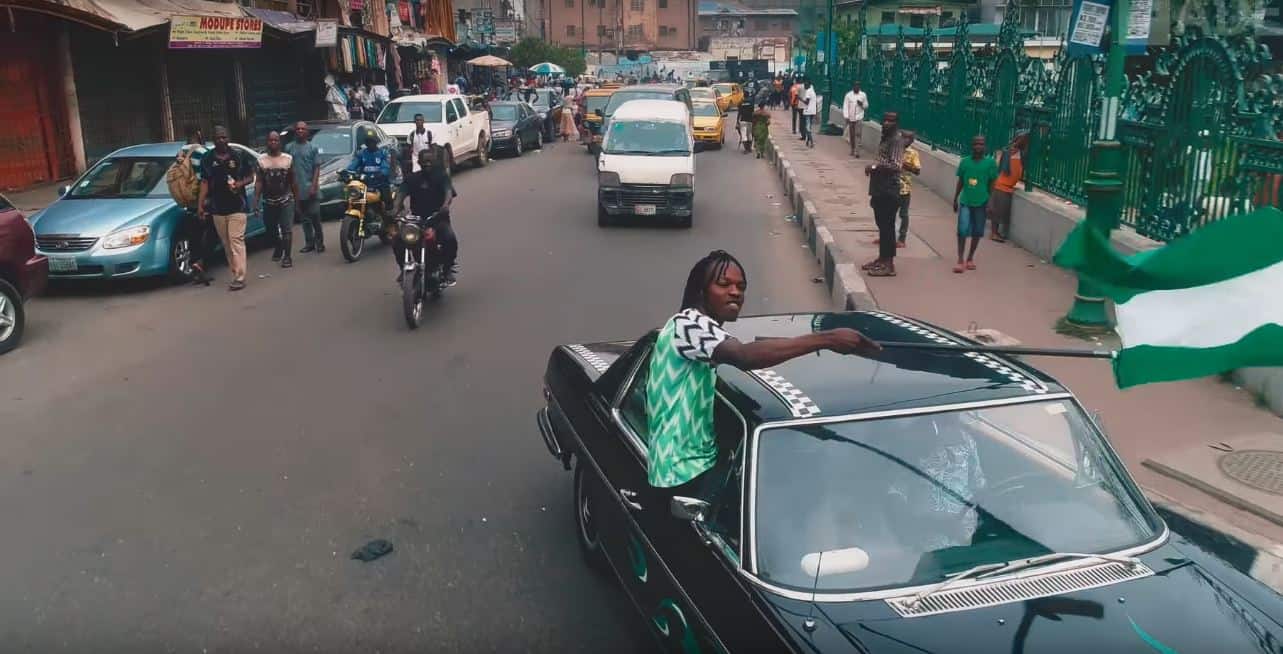 Nigerian stan culture has evolved at the turn of the decade, Naira Marley is at the peak of that evolution, and at the forefront of a new era. Every once in a blue moon, an outlier artist emerges out of the groves to break all conventions on their rise to popularity. This year, Naira Marley has not only embodied this archetype he's also cornering a 'controversial' public image in a manner never seen before in contemporary African music. Not just because he ridicules the smoke and mirrors, that shapes our moral order, but because he represents the kind of entertainment Nigerians love best: raw, layered and at someone else's detriment.
After the release of "Am I A Yahoo Boy" , Marley dove head-first into another controversy with "Soapy". "Soapy", an attempt by Naira to put a humorous spin on his time in prison, is another song replete with fraud-life references, although more narratively-refined in contrast to "Am I A Yahoo Boy" . Naira Marley uses the infamous "inside life" refrain, to describe harsh conditions in prison with subtle references to defying parental expectations. Naira could have left it at this seemingly humanitarian core message, but what gave the "Soapy" it's real viral oomph was a lewd dance style, that mimics male masturbation. At the height of the track's viral success, videos of men using the dance to harass women on the streets surfaced on Instagram and Twitter to the rage of Nigerian blogs and print press.
Marlians instantaneously fronted "Soapy" as social commentary. They felt that Naira was speaking out against the EFCC's wrongful arrests and the horrible conditions found in Nigerian prisons. In the same vein of Olamide's "Science Student", the general public was divided over the true meaning of the song. Was it a cheap attempt at humour, or a biting satire reflecting societal ills? Any other artist would have been cancelled in 2019, but the interpretation of art is personal and when pop culture intersects with serious issues.
Marlians represent not only the new king of controversy in Nigerian music but the evolution of stan culture in Nigeria itself. Social media provides proximity to artists that other generations simply could not have. Even when he's not releasing music, he engages fans through tweets, quick freestyles, Instagram posts and more. The power of social media was seen this year through the meteoric rise of Lil Nas X and his mastery of meme culture and online humour. Naira's social media antics shows that he knows what people find funny these days. He often tweets philosophical, posting quotes on love, relationships, and offering general life advice like a parody account. The juxtaposition against his street-rapper persona adds a new layer of mystery and comedy combined to his entire act, giving Marlians more reason to consistently interact with their leader.
However, Marley is not all controversy and no charm. In 2014, he was behind UK street single smash, "Marry Juana". The song was a glimpse of his uncanny ability to craft catchy hooks with double meanings. Naira Marley also has an adept understanding of how to create content that will stick. His shift to Nigerian "street" style hits like "Issa Goal", allowed his popularity to blossom, while hits like "Japa" planted the seeds that would eventually lead to the cult of Naira Marley today. His arrest propelled him to a new level of stardom, but the Rexxie production on "Am I A Yahoo Boy" is a bouncy affair backed by clashing drums that demand your finest Zanku. Naira's laidback flow unfolds in a conversational manner as he compares himself to Fela, Mandela, and JFK so casually it doesn't feel like a joke.
No one has been able to create a narrative with more notoriety and entertainment than like Marley in recent Afropop history. Before the release of "Soapy" , "Why", made for a serious turn from the usually high-spirited artist. It is a serious reflection on people that have wronged him, one of the few moments of vulnerability Marlians highlight as validation for his pseudo-divinity. The rise of Naira Marley is reminiscent of the golden age of gangster rap where hip-hop artists like NWA, Tupac, and Biggie were dogged by controversy. The infamy of these artists, caused their fans to support even harder as they adopted a 'Us' versus 'Them' mentality.
Naira Marley is in a unique position where a lot of odds are stacked in his favour, but eyes on him are hoping for another slip-up. Amidst an on-going trial, the noise around him is getting louder, but the support from the Marlians is stronger than ever, so Marely remains unbothered in eye of the storm; inside life.
[mc4wp_form id="26074″]
---
Seunfunmi would have made this bio a meme if he could. He writes and makes perfect jollof rice in his spare time. Tweet at him @TinubuTweets
---
Image Credits: Instagram.com/nairamarley