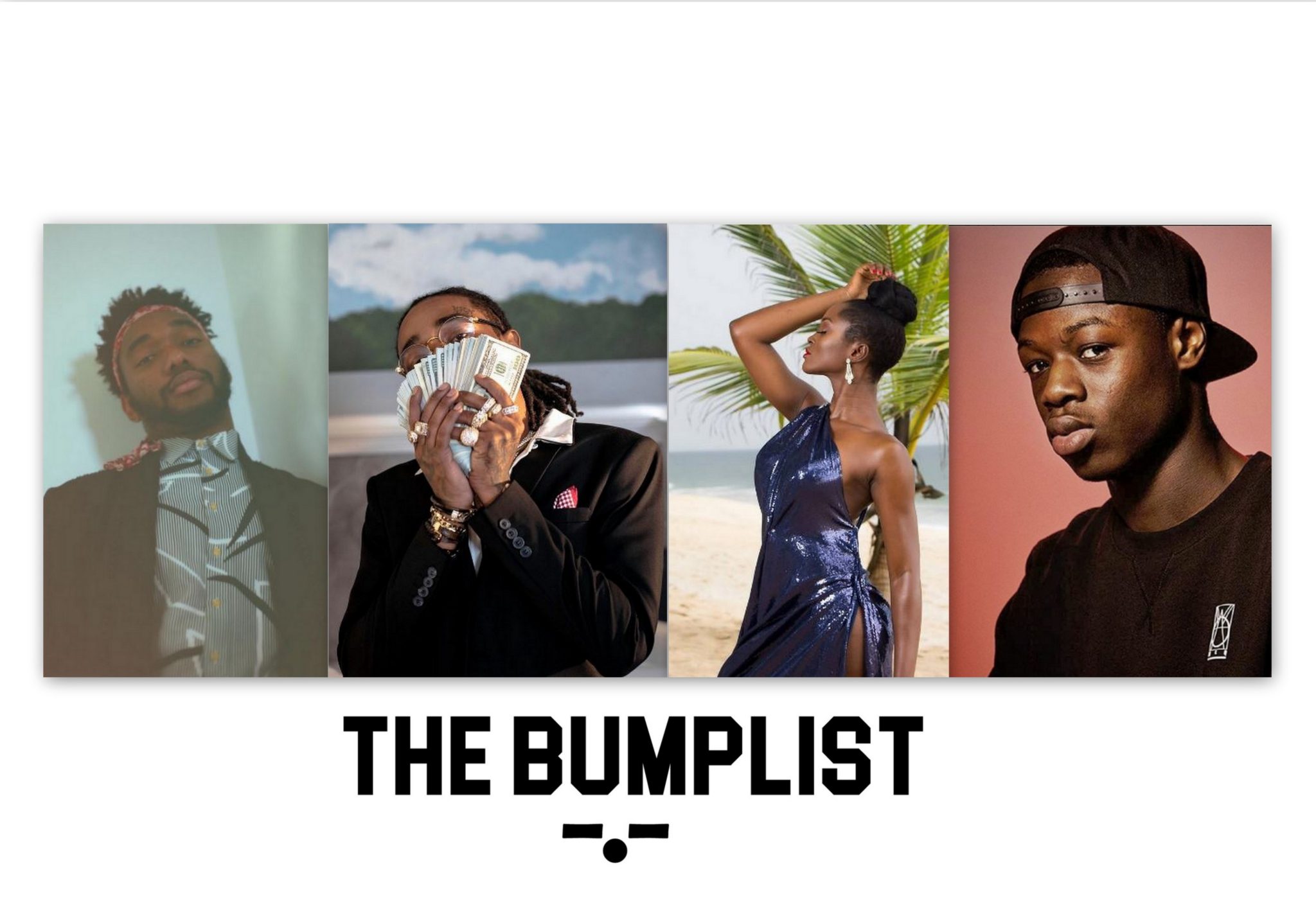 From The Cloud
For The Winter – Wunda B
Wunda B's latest single "For The Winter" is a touch of many concepts. There's the nostalgia of Drake's Take Care, slathered with a Andre 3000-inspired sing-song flow and the psychedelia of new-age cloud rap. "For The Winter" wins with bold delivery, a pseudo-romantic narrative and an ambitious full-groove usually absent from songs with the same intent.
Dreaming – AYLØ
After the success of jazz influenced records like Kendrick Lamar's ground breaking To Pimp a Butterfly and his EP throw-aways, untitled|unmastered, it's unsurprising that alternative rap albums like AYLO's uber-minimalist Honest Conversations will come to be. Despite hard brags, "Dreaming", one of the underrated gems on the album sounds like water calmly rolling off a steep rock, everything is soft, clean, chill and damn-near perfect.
Wasteman – ThatBoyGMK
This is the up-to-no-good theme song you never knew you needed and it's all in that sinister baseline synth, the rest is in your head.
White On White – Justin Snow 
We got on Justin Snow's "White On White" from a SoundCloud repost by Miami's up and coming GOAT xxxTentacion (facts only). But Justin is no new comer to the game. The rapper was friend and mentee to late A$AB Mob member, Yams. After spending a lot of time away from the game following the death of his mentor, Snow seems to be re-focused on working his way back into the main-stage with this melody driven number.
Never Sober (feat. The Section & KA$H) – New World Ray
New World Ray taps The Section and NativeLand headliner Ka$hlanta for this vibey trap number about never coming down from the high
From Our Pot of Jollof
Tilapia (feat. Medikal)- Mr. Eazi
Mr Eazi is going to end our wait for his first full-length project with the release of his Accra to Lagos mixtape this weekend, but in the meantime listen to king of Afro-wave on this highlife inspired number featuring Medikal.
Hossanna (feat Burna Boy) -Shatta Wale
Ghanaian dancehall singer Shatta Wale meets a perfectly match, Burna Boy on this spiritual club jam. If it's not the beat switching between minimalist interludes and heavy dancehall drops, it's the way Burna and Shatta sleekly slip into the same flow, both comfortably owning their corners of the instrumentation without ever going out of sync.
To Self – Eva Alordiah
"Even when you hit the top, you gon be staring the sky, wishing you could fly", this line sums up how deep cut, Eva Alordiah's latest note "To Self" is. It's not as broody as you would expect a song titled like a diary entry to be, instead Eva is full of rage but much of it is a message to herself; to look beyond missed opportunities, failed re-ups and break beyond limits put in place by a system unfair to people of her kind.
Overseas
High Roller (feat. J Hus) – Nines
Nines signing to XL Recordings may be the final push he needs to break into the mainstream. Effortlessly lyrical and crucially authentic, the Church Street resident links up with NATIVELAND riot-starter J Hus for the latest single from "One Foot Out".

Kelly Price (feat. Travis Scott) – Migos
Migos are on an unstoppable run right now. With "Bad & Boujee" topping the charts, "Call Casting" dominating the streets, and "T-Shirt" being the early front-runner for video of the year, their stranglehold on the game is undeniable right now. "Kelly Price" is sure to be a single from sophomore album 'Culture', with the Quavo, Takeoff and Travis Scott putting in MVP worthy performances.
Listen to The Bumplist below, via Soundcloud.