Cameroonian saxophonist, pianist and composer, Manu Dibango recently passed away from exposure to the Coronavirus. He is one of the first celebrities we've lost to the virus, which has claimed thousands of lives since WHO declare it a global pandemic a week ago. The 86-year-old funk musician was one of the most well-known African musicians around the globe, after his song, "Soul Makossa" became a big hit in 1972.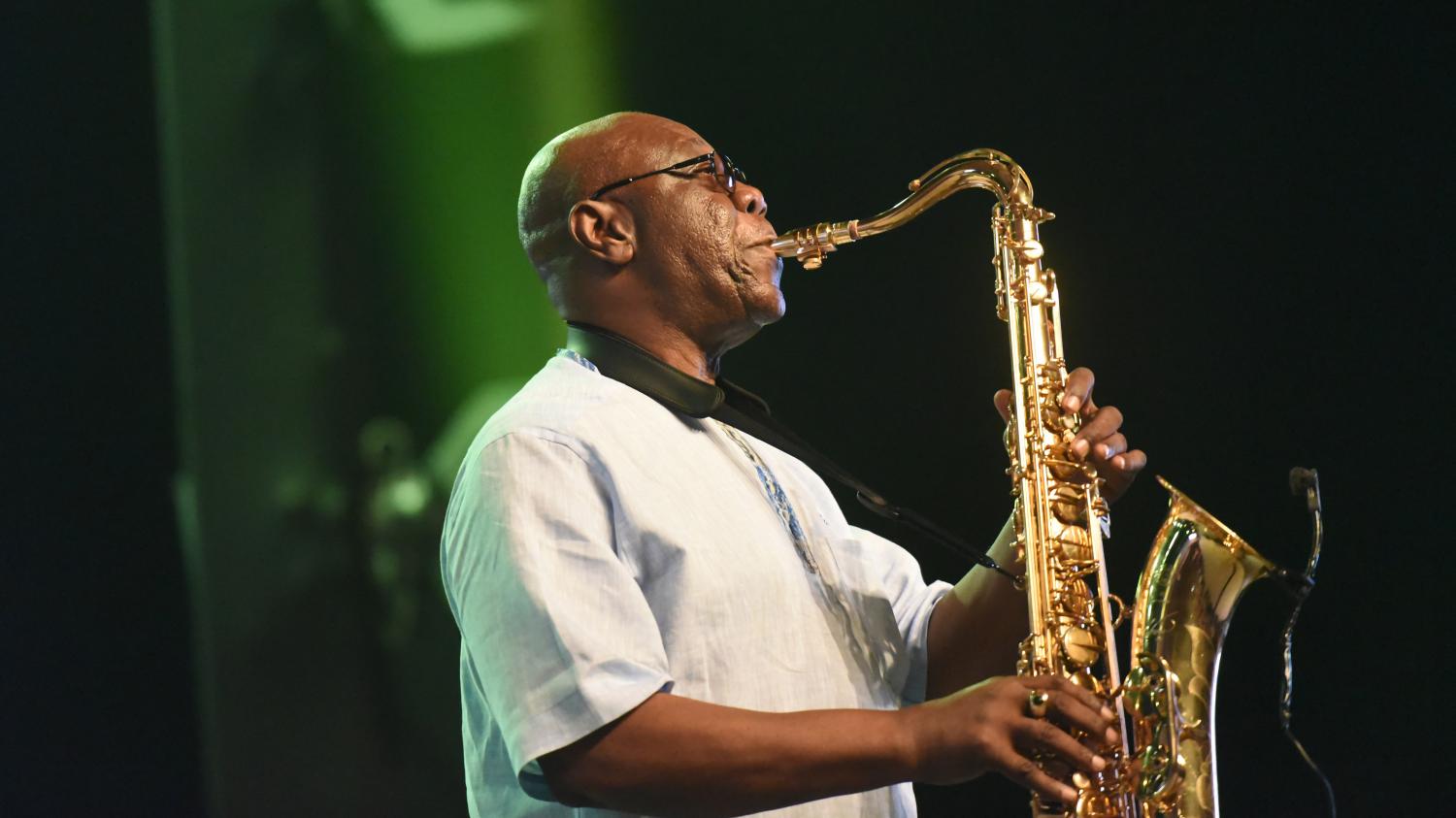 Manu Dibango was fondly referred to as "Papy Grooves" for his innovative jazz fusions and wide range of influences. He married the traditional sounds from his home country with jazz, funk, disco, soul, reggae, spirituals, blues and electro. The groovy horn-fueled harmonies of "Soul Makossa", his Atlantic Records debut blew up in New York's underground disco scene and laid the foundation for the world music scene as it inspired pop stars like Michael Jackson and Rihanna. His Duala lyrics, "Mama-say-mama-sa-mama-coosa", were later repurposed into scatting lyrics on Michael's "Wanna Be Startin' Something" and Rihanna's "Don't Stop the Music". He sued both artists in 2009 when Rihanna sampled his lyrics without seeking his permission but agreed to settle the case out of court.
Though Michael's multi-platinum selling album, 'Thriller' was instrumental in putting Manu Dibango in the limelight, the Jazz legend was an important pioneer in his own right. He collaborated with other musicians like Fela Kuti, Ladysmith Black Mambazo, King Sunny Ade and Don Cherry over the 6-decade duration of his career and performed alongside stars like James Brown. The "Scarface: The World Is Yours"video game also featured his song, "Reggae Makossa" as a soundtrack in 2006.
Manu Dibango died in Paris on Tuesday, 24th of March and left behind 4 children and an impressive catalogue of music that will be remembered for bringing joy to listeners and establishing the international allure of African music.
Listen to Manu Dibango's "Soul Makossa" below.
Featured Image Credits: Web/bandcamp

---
You are meeting Debola at a strange time in his life. He wandered into a dream and lost his way back. Tweet at him @debola_abimbolu
---