Rema's skill as a versatile artist was established right from his self titled debut EP, 'Rema' where he delivered radio-friendly Afropop jams like "Dumebi" and a convincing emo-trap performance on "Why". He has since continued to expand his sonic palette, proving that no matter what sound he explores, he's guaranteed to deliver another banger. Earlier on in the year, he went on a back to back release spree, which gave us a strong contender for Song Of The Year, "Woman" which he has now revived with an energetic video to match his impressive vocal range and charming charisma.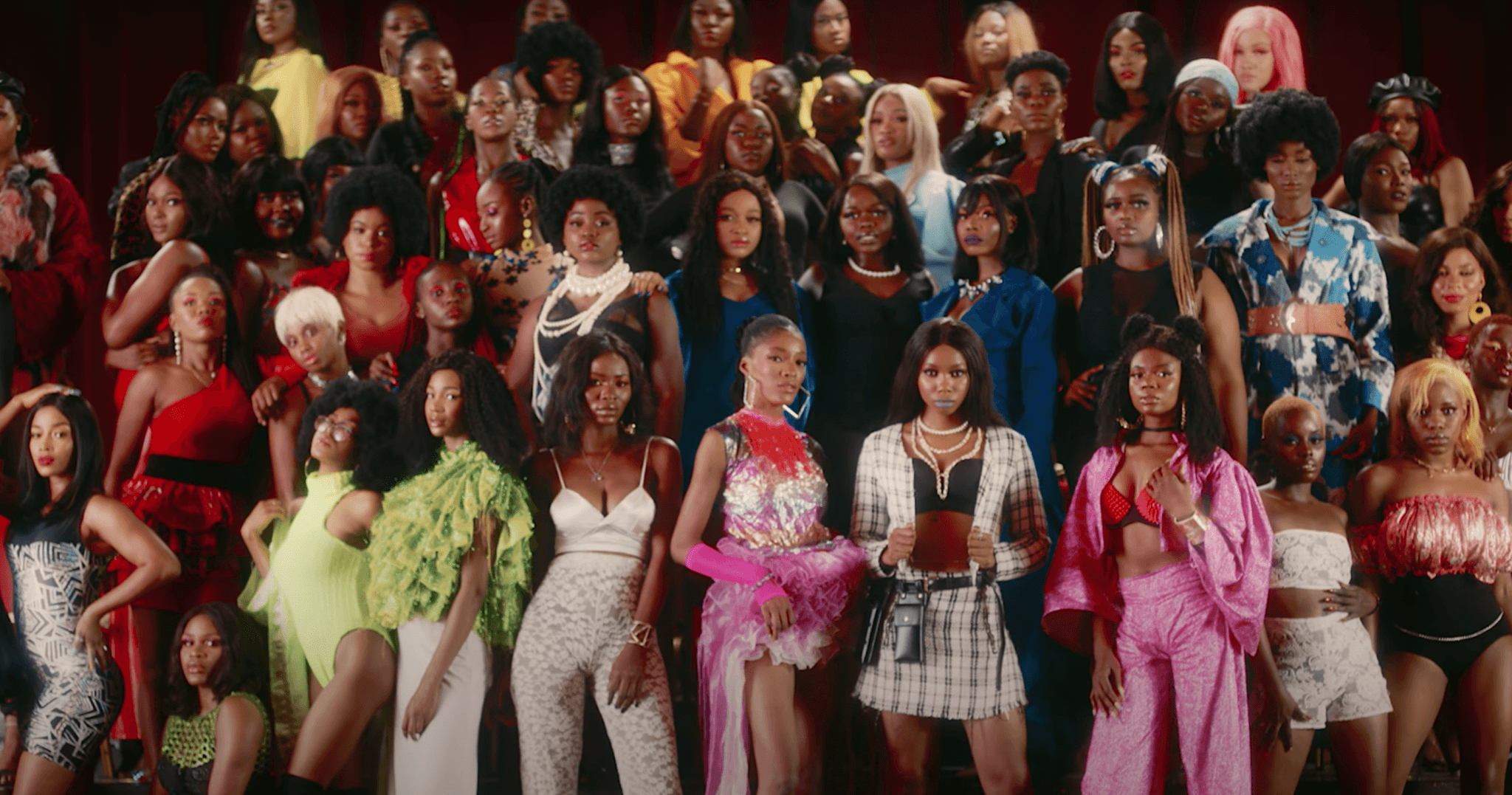 Over the groovy, drum-led beat by Ozedikus and Altims, Rema sings about his love for all women, regardless of the way they look. He has beautiful women all over the Internet interested in him and admits how he's enjoying the attention too much to commit to a relationship. While rumours surrounding his dating life are debated every other week on the timeline, Rema is sending a clear message with "Woman" that he's still young with no plans to be tied down as he's just having fun.
For the accompanying video, we see him getting his prayers for more women answered while performing on a theater stage where he's offered a symbolic apple by one of the women and he licks his lips after accepting it. Though we are used to seeing women dancing to the catchy melodies of songs in music videos, the video for "Woman" goes further by paying tribute to several women of different shapes, stature, and complexion. We stan a king who understands that representation matters
Watch the video for Rema's "Woman" below.
Featured Image Credits: YouTube/Rema

---
You are meeting Debola at a strange time in his life. He wandered into a dream and lost his way back. Tweet at him @debola_abimbolu
---