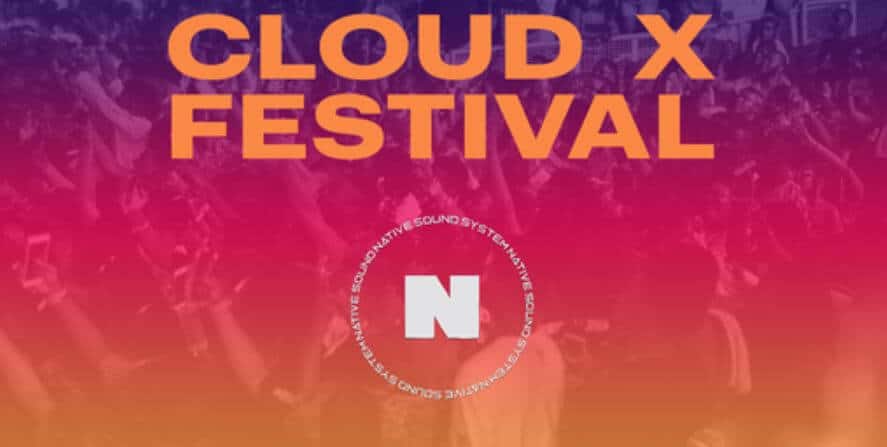 Cloud X announces 2021 festival date; to be co-curated by NATIVE Sound System
Save the date: August 8th
This time last year, the world had fully retreated into lockdowns to curb the spread of the first wave of the pandemic. In the coming months, the pandemic would affect all areas of life as we knew it leading to an uneventful summer marked by social distancing measures. Since then, thanks to the tireless work of scientists, several effective vaccines have now been created and are being distributed to immunise the bulk of the global population against Covid-19. Basically, it's about time to go outside!
If you're in the UK (or anywhere in the world even) and are still planning your summer itinerary, make sure to tick off August 8th on your calendar in anticipation of this year's Cloud X Festival. Initially starting off as a gathering for a group of friends to grill food and listen to music in a South-East London parking lot, Cloud X festival has evolved over the years as a thriving, day-long event in London's Studio 338. Similar to other large-scale, outdoor events, Cloud X festival was physically shuttered last year but its return is set to epitomise a summer where we should be able to dap each other freely, congregate for bacchanal reasons, and graze bodies with strangers without any fears.
View this post on Instagram
For this year's edition, the organisers have partnered with NATIVE Sound System to curate another line-up of pioneering talent and special guests, a noteworthy collaboration that will embolden the festival's commitment to celebrating community, creativity, and inclusion. Artists on the line-up will be announced at a later date, however, carrying over its reputation from the iconic Cookout series that featured Dave, AJ Tracey, Lancey Foux, Idris Elba, Miraa May, and more, this year's Cloud X Festival will no doubt be a culturally progressive avenue to celebrate artists across the UK's constantly innovative Hip-Hop/R&B scene.
In addition to the music, the festival will also feature hand-picked food vendors, including independently owned businesses serving mouth-watering cuisines from Guadeloupe, Ghana, and the Caribbean. From the great tunes to fried foods and great cocktails to keep things lit all day long, everything will be carefully curated to evoke nostalgic feelings of squad linkups. Whether you're a festival veteran, a foodie or a first-timer who just loves London's creative scene, Cloud X Festival will make you feel like you're at the outdoor house party of your dreams! Don't forget to save the date: August 8th.
You can get your tickets here.
---