Since The NATIVE last spoke to singer/songwriter Daramola, the artist has tied the knot, signed to Sony ATV and announced a new album titled "It's a Double Pleasure to Deceive a Deceiver". His previous project, "The Last Time I Tried" was home to lead single "Lotto", where the artist interfused Afro-R&B with Yoruba folklore on an EDM-inspired refrain, setting himself out as one to watch. Now, back from holiday with his wife, Daramola is ready to let fans in on his growth. His sophomore project is here, 'It's A Double Pleasure to Deceive a Deceiver' features Nonso Amadi and Karen Inder. Before it's release, The NATIVE had a chance to discuss with the star about the vision behind the new album and the effect of marriage on his songwriting.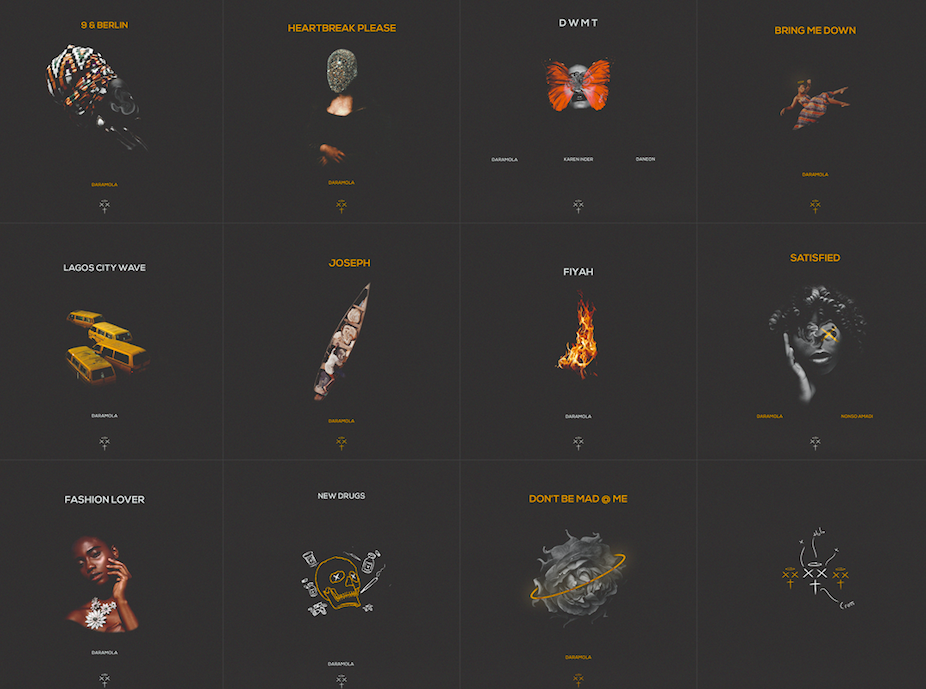 NATIVE: It's been two years since your last album release? How much has changed for you since then?
DARAMOLA: Yes it has. Two long years. So much has changed. The most obvious being, I got married, I got signed, and I did a lot of maturing and growing up.
NATIVE: The pre-released single "DWMT" introduces your fans to a new sound inspired by the vocals contributed by Karen Inder. In what other ways has getting married influenced your sound and songwriting for the new project?
DARAMOLA: "DWMT" is actually a one-off sound on the album. It was an experimental Latin/Naija mash up on an EDM/POP inspired Latin beat. Sounds like a whole lot but that's basically the premise of the song from a sound/genre perspective. For the most part, the album is very much true to the sound I started out with on my last album. The only difference is that this one is an even balance of the old and the new, one of the reasons's being, I live in Miami and this place has so much culture. As far as getting married and its influence on my sound, you can say it's been a strong contender. On this album I've been able to identify and sort of sing about emotions I've never experienced. So you'll definitely get new sounds inspired by new emotions, new stories, and an overall perspective switch on love and life's happenings.
NATIVE: Can we expect your wife to feature in more of your music going forward?
DARAMOLA: Oh yea. "DWMT" is the only song she's officially featured on, but you get to hear samples and other spaces she lent me her vocals all through the album. As far as music outside the album, absolutely.
NATIVE: Will your new album be a linear continuation from your last project or the start of a new journey for yourself and fans?
DARAMOLA: Yes and No. Yes, in that I continue with the overall message of finding myself and reconciling the many emotions I expressed on my last album, and No in that I have infused a more aggressive and afro-leaning sound to it. You can say I've found the right balance between being a Nigerian Musician and being heavily influenced by music from around the world.
NATIVE: "It's a Double Pleasure to Deceive the Deceiver" is a very descriptive album name, what was your inspiration?
DARAMOLA: Yea, it's a mouthful but I love it. "It's a double pleasure…" is actually a quote by Niccolo Machiavelli. The inspiration for the title came to me while I was watching the movie "Atomic Blonde" – It just made sense with the stories I was telling on the album. It also made for a very good description of my emotions at the time.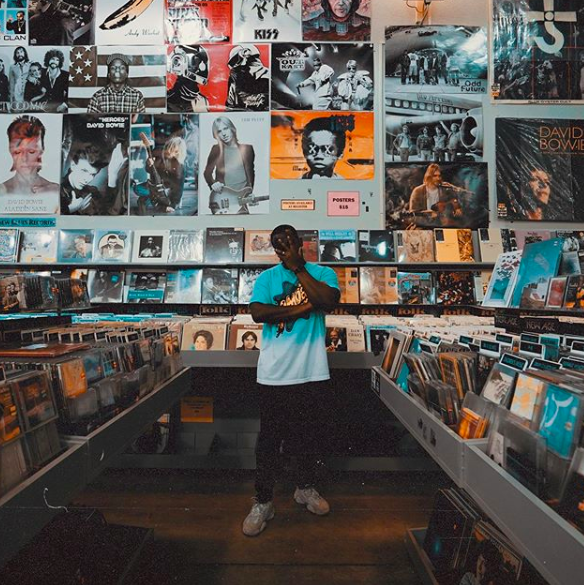 NATIVE: Are there any artists or songs that have particularly influenced the direction for this album (or your sound?)
DARAMOLA: Yes. Kanye, Bon Iver, Lady Donli, Angelique Kidjo, Burna Boy, Banks, to name a few.
NATIVE: How has the entire process of creating the album been for you and how has it been different from previous projects?
DARAMOLA: It was a lot longer. I typically work fast but there was so much going on between my first album and now. It made for a more thought out process, better engineering and more stories to tell. When I did my first album, I just didn't care about anything. My only aim was "put this out and quit music" – on this album, I was settled, and I could finally tell my stories from a place of rest, peace and intention.
NATIVE: In the album pre-release trailer, there seemed to be elements of religion appearing? How has your faith influenced the music you make?
DARAMOLA: Absolutely. I am a believer in Jesus, so that goes without saying in my music. A lot of people listen and can't really pin it but I'll like to think that if you listen a lot closer you'll find Jesus in the details. It's all very metaphorical but, you'll get it. On the album I have a song called "New Drugs" – It's about how we are so quick to call people out for catering to their vices (drugs, alcohol etc) but we don't really care as much about the drugs of the heart as I like to call them (anger, greed, envy etc). So New Drugs was my creative way of telling that story.
NATIVE: Can we expect more visuals off the album?
DARAMOLA: Oh yes. I just got back from a long much-needed vacation. I'm filled with so many ideas for the visuals so I can't wait to share them.
NATIVE: How has fan reception been since you announced the new project and what sort of reaction do you expect from fans when this drops?
DARAMOLA: It's been so good. I haven't really dropped music in a while, so I was taken aback by the reception. You can never take these things for granted.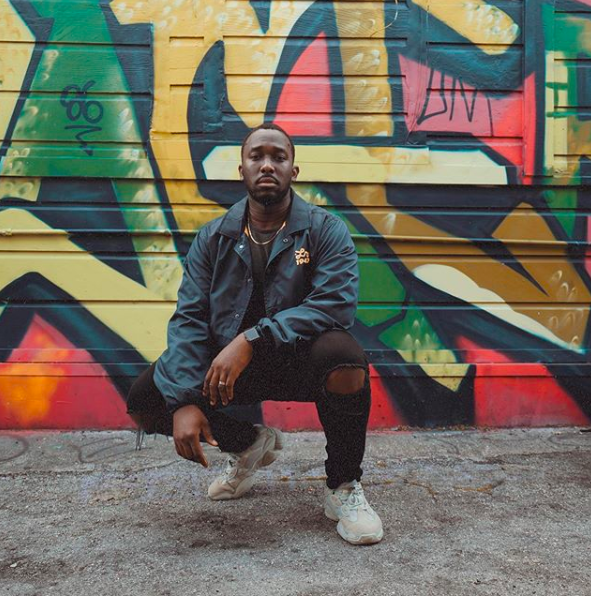 NATIVE: In May, you signed a deal with Sony ATV Music Pub. What role do they play in the new project's rollout?
DARAMOLA: It's been awesome. My Sony ATV families have been super dope. I'm also signed to Neon16 (Lex Borrero, Tainy) etc. These guys have worked on everything from Rihanna, Zedd, Bad Bunny to J Balvin. It's been a dream to be in that circle. A lot of people may not know this about me but I'm a producer and writer first and then my artistry comes after. So these silent two years have just been on the artist front, but outside of that I've been working. Lord willing my production and songwriting placements should all roll out in the coming year. Been working on a lot of mainstream projects. So that's the sole purpose of my Sony deal. They do help on other fronts with my album but I still have all the control I need.
NATIVE: Last time you spoke to the NATIVE, you shared some thoughts on pain and emotion in music. Would you say your views on this have changed? 
DARAMOLA: Not at all. It is what it is. That's how we connect to music, through emotions (happy or sad) and through the result of these emotions. You'll get the same emotion on this album. I have this one song called "Satisfied" with Nonso Amadi, it's pure and genuine truth and emotion – that's the premise of the whole album.
Stream "It's a Double Pleasure to Deceiver a Deceiver" via Apple Music:
---
Tami is a lover of astrology, music and women. Tweet your fave female artistes at her @tamimak_
---