Oxlade has cemented his position as a loverboy on the scene, and his recently released album, 'Oxygene' proves this. The lead single off his debut album, "Away", has now been given a befitting music video directed by none other than the super talented T.G Omori.
Against the catchy, lightweight ambience of the highlife guitar riffs Spax produced, Oxlade croons about a forbidden romantic relationship with a beautiful woman, rather than be sad about this, Oxlade transforms this into a catchy upbeat track.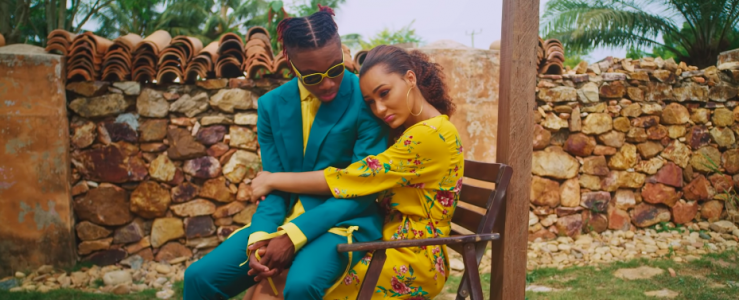 For the video, the pair aimed to showcase the beauty of women, whilst showing off the importance of her place in a man's life. Oxlade says in the image above, T.G asked him to sit on his lady's lap to personify the popular saying, "behind every successful man is a woman"
He and T.G Omori transfer us to the salty beach providence of Gold Coast in Ghana, with varying clips of the coast shoreline as Oxlade chases after a beautiful woman who he is forbidden from dating by her strict father. At the end of the video, the two lovebirds rekindle and make their romantic getaway.
Speaking to the NATIVE, Oxlade said:
"Majority of the scenes in the video emphasises the importance of a woman in a man's life. Women are the most powerful creatures on earth. Respect them!!!"
Check out the video right here:
Featured image credits/youtube
---
Tami is a lover of women, music and astrology. Tweet your fave female artistes at her @tamimak_
---