Words by Fisayo Okare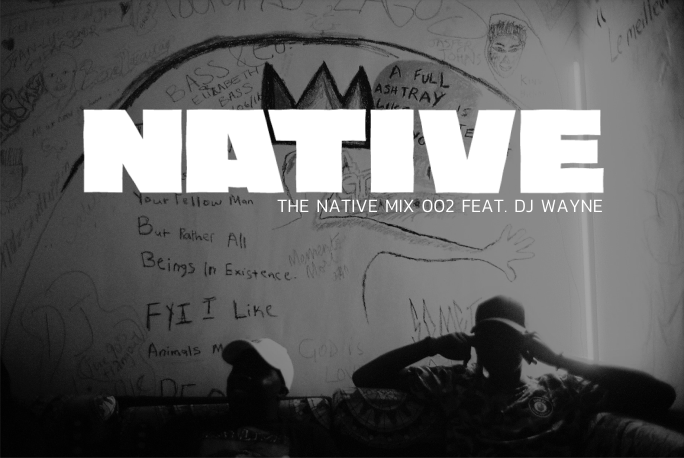 Following the sprawling inaugural NATIVE Mix by SMOKING INDOORS, DJ Wayne brings it home on the second episode. Based in Lagos, Wayne regularly plays at island spots – Vapors and 355, as well as various private gigs. Before relocating to Lagos last year, he was a popular jockey in the Hull community, spinning songs at dances nearly every weekend.
In this episode of the NATIVE Mix, Wayne gives listeners a starter park for the new class in West Africa. From the hip hop/soul hybrid of Genio Bambino to the infectious breakout tracks from Santi and Nonso Amadi. The current wave of Nigerian music is eerily similar to the post-House of Balloons sound that took over Toronto, but the catalyst isn't so clear as it was in 2011. This new school of artists all breaking out at the same time is a great thing for afropop music, and their embrace by relative OGs like Boj and Adey is a refreshing sight.
Listen to Wayne's mix below, and peep the tracklist.
Sweetest Taboo – Genio Bambino
Gangsta Fear (feat. Odunsi) – Santi 
Coconut Lips (feat. Tomi Thomas) – GMK 
The Other Side (feat. Odunsi) – Genio Bambino
Lovers Riddim (feat. Genio Bambino) – Santi (feat. Genio Bambino)
One More (feat. AYLO) – King Zamir 
Bruk It Down (feat. Ayo Jay) – D-O 
Wait a Minute (feat. Olamide) – Boj (feat. Olamide)
Move On (feat. David Meli & Minz) – Famous Bobson
Novice (Remix) (feat. Falz) – David Meli
Regards To Your Mumsi (feat. Ajebutter 22 & Fresh L) – Falz
Vanilla – Odunsi The Engine
Adura – Odunsi The Engine
Vibrate – Odunsi The Engine
Jungle Fever (feat. Genio & Odunsi) – Santi