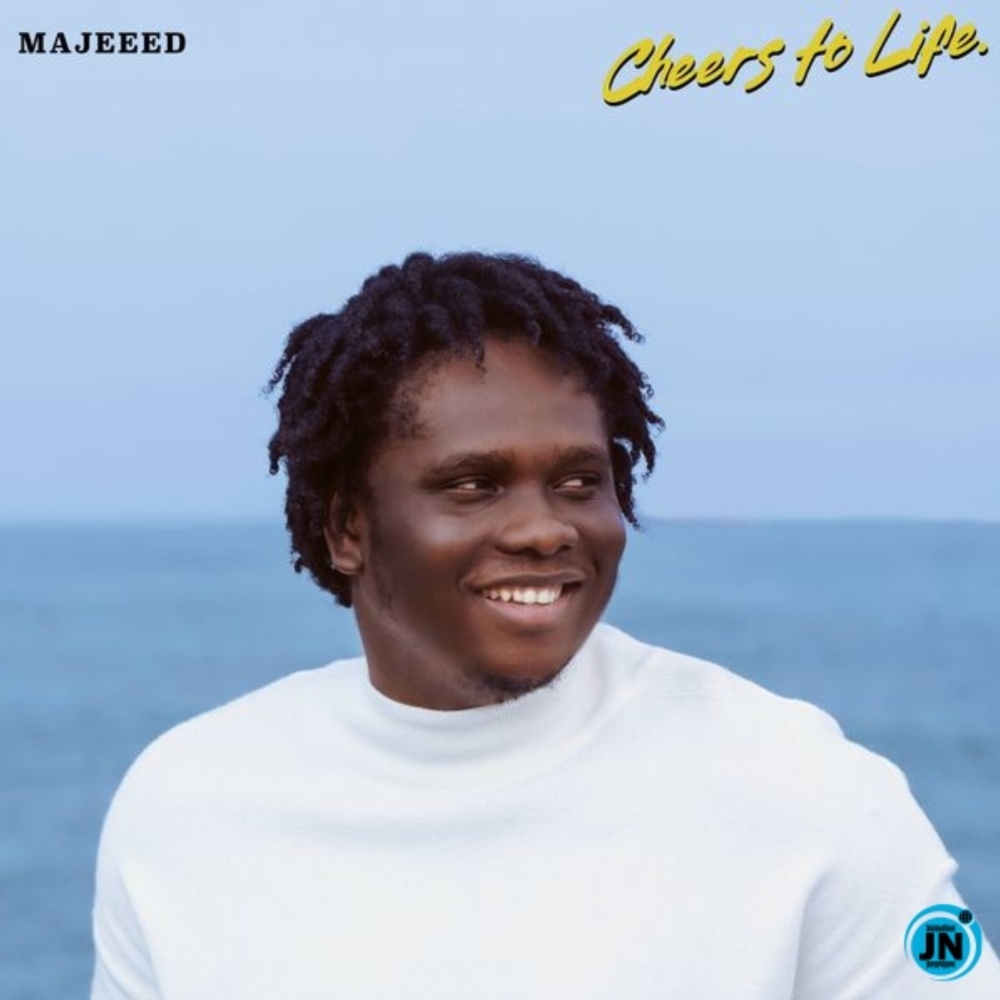 Essentials: Majeeed Offers Poignant Reflections On 'Cheers To Life'
The singer continues to prove his immense potential
Around the same time a new vanguard of superstars were breaking into the Afropop scene, an unassuming Majeeed crept up. He wasn't immediately championed like some of his peers, but his sound—a vivid reinterpretation of 2000s-sounding Nigerian Pop—left a good impression on those who listened. "Gee For Life" was a focused rendering of his skills, his vocal style reminiscent of Kizz Daniel though the writing was undeniably his, simple but strikingly evocative as he mused about his loyalty to a girl he loved. 
Majeeed continued in that fine form, scoring an underground classic with the realism of "Time." It was a record in the class of Oxlade's "Ojoro" and Victony's "Kolomental," an early career song which laid down the artist's preoccupations. For Majeeed, he was more driven by external stories, revealing his own perspective through the telling of others' experiences. His debut EP 'Bitter Sweet' arrived in early 2022, and as one hears on songs like "How I Care" and "Yawa No Dey End", he was extending that range both in subject and sound.
Coming into the new year, it was evident that Majeeed was on the cusp of a breakout. That arrived unanimously on the Tiwa Savage-assisted "Gbese," whichbintroduced the sterling Majeeed to a wider fanbase. Since then the artist has moved with the purposefulness required to solidify his ubiquity, and his latest project, the positively-titled 'Cheers to Life' comes from that consideration. It's the same title which supplies the opening record, a glittering piece where Majeeed's stirring vocals emerge. Soft with its drums, sexy in its movement, the record doubles as an account of his better quality of life but the first verse describes getting ready for a night out. 
Every narrative of Majeeed is threaded by the didactic twist of his pen. On that emotive opener, it comes with the lyric, "Instead make you live your life, you sit down there dey complain," he sings with jazzy carefreeness while the production builds around him. "Girls Deserve More Money" would make him a popular man among the ladies; promising to avail the good life to his lover, it adapts the kind of songwriting primed for an internet-savvy audience base. You could almost imagine a TikTok run behind the chorus, but on the song level, Majeeed's evocative qualities are yet present, which is further amplified by the dreamy electronic loops in its post-chorus parts. 
"Stop Nonsense" is the only other record in this collection of eight where Majeeed appears alone. It's also the most popular-lying record, with splashes of smooth vocals and brash drum playing which shuffles between Amapiano and House. A groovy, anthemic number, it demonstrates Majeeed's range across 'Cheers To Life.' Understandably however, the collaborative records offer more to the listener. Given the svelte, malleable quality of Majeeed's tone, he's able to blend in with a host of voices, and that artistic ability elevates the project.
View this post on Instagram
The similar hue of BNXN's tone comes present on "Waka Jeje," which stands a good chance of being one of the project standouts. Over celestial amapiano-influenced arrangement, both artists muse about coming from where they've done, the journey not lost on them. "Thank God say man no look like wetin e don go through," sings Majeeed on the opening lyric, following up with why more hustle is needed to consolidate on one's spot in life. BNXN's lazer-sharp delivery is finely utilised, and he's one of the EP's best features, in terms of potency matching up to Tiwa Savage's superb work on "Gbese". 
While that record is familiar enough to Afropop audiences, there's the attempt to further its reach by creating an EDM remix. The mix doesn't come across as deliberate enough, somehow losing the song's essential soulfulness. That quality is however present on "Slip & Slide," where Majeeed and the American artist of Nigerian descent Rotimi layer sweet affirmations over the warm palmwine-evoking production. Produced by Priime, it mirrors the work he's done for Wizkid, and the sexy vulnerability associated with the veteran is present here, even more because of Rotimi, who provides a distinct but reliable perspective for Majeeed's delivery to feed off. "Shayo" is a personal favourite of the collection; fusing the distinct writing skills of Majeeed and his guest Lojay, who's never been known to flunk a feature—it's a hit song in the waiting.
Crowd vocals are in sync with the guitar-led production, slightly evoking Highlife and which works given the genre's dedication to alcohol-fuelled communal spaces. It's the kind of song that gives cheers to life, because even in the midst of all the complexities of relationships and experiences, we'll always find ourselves loving its thrill. Majeeed's project is a colourful demonstration of his unique prowess, and if there's anyone who thinks he's resting on his laurels, then they haven't heard this. There's clearly a lot of journeys embedded within the young man, and his music seems to possess the grace necessary to see them through.
---