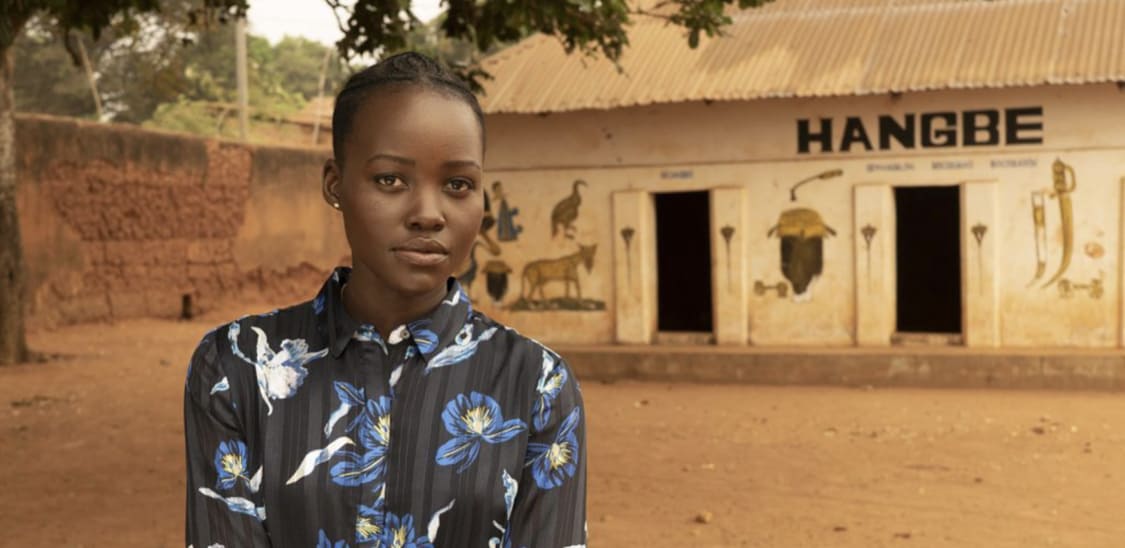 Here's what Lupita Nyong'o has to say about upcoming documentary 'Warrior Women'
A documentary about the Agoji tribe of Benin
Oscar winner, Lupita Nyong'o is currently undertaking one of the most important projects in her career. She has been charged by Channel 4 as part of their Black History season to uncover the untold story of the Agoji tribe in Benin, West Africa in an upcoming documentary,'Warrior Women: The Truth with Lupita Nyong'o'. The tribe more commonly known as the Amazons of Africa are said to have inspired the Dora Milaje tribe, the kick-ass all female army in Marvel's high-grossing 2018 film, 'The Black Panther'.
In an interview with Yomi Adegoke, Lupita Nyong'o reveals how filming the documentary, she was confronted with indigenes of Benin who viewed these women as heroes and others who labelled them as the villain in their own story.
Speaking to Victoria Sanusi for gal-dem, Lupita reveals the story of a woman who's family suffered at the hands of the Agoji tribe, "The Agoji women were involved in the slave trade and that has changed the dynamics and polarisation of Benin to this day. On one hand, they are a symbol of the power of the feminine but they are also the pain… they caused the pain," she says.
She was also fascinated with the similarities between her character in the Dora Milaje tribe and the Agoji women who also  revere images of black panthers. Lupita's efforts to introduce these women in Benin, West Africa to the world is particularly admirable, as it is part of ongoing efforts to reclaim the narrative of Africa from the white-washed media who would paint us as savage.
The documentary is currently available to watch on Channel 4.
Featured image credits/Channel4
---
Tami is a lover of astrology, music and women. Tweet your fave female artistes at her @tamimak_
---