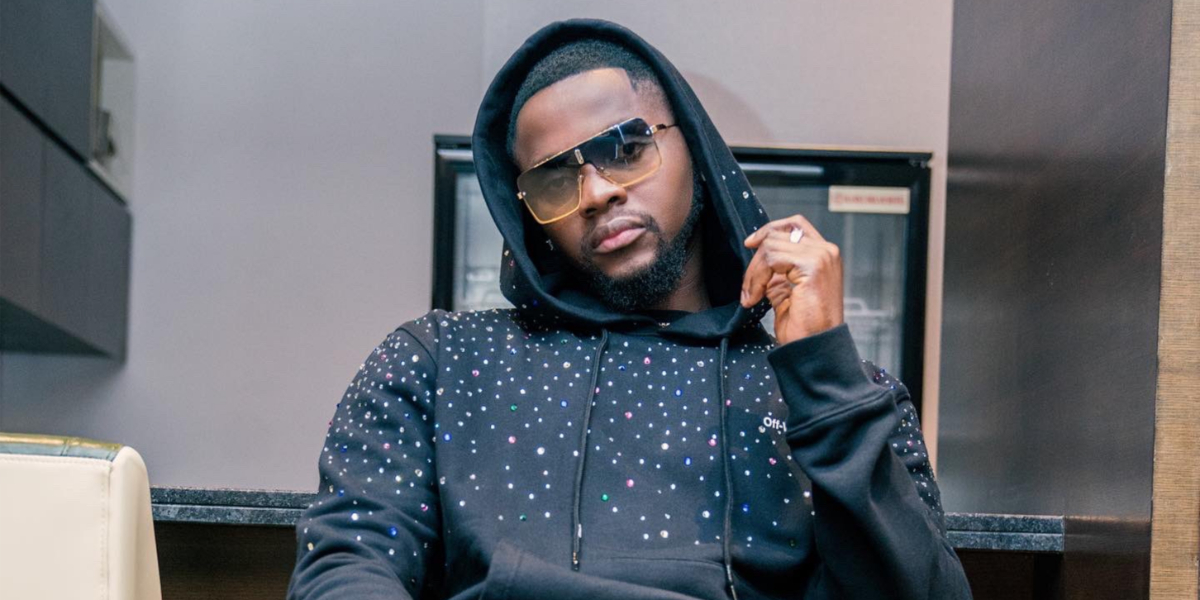 Everything We Know So Far About Kizz Daniel's Arrest In Tanzania
a run-down of the singer's alleged detention
Yesterday, reports circulated on social media that Kizz Daniel had been allegedly detained by the Tanzanian police. This came only some hours after it was revealed that the Nigerian artist had failed to turn up for a concert he was booked to play in the East African country.
In the widely-circulated videos seen on social media, concertgoers who had gathered at the Old Nextdoor Arena were kept waiting for more than five hours with no show from the Nigerian artist. The crowd's patience soon thinned out and many concert-goers expressed their frustration at the night by vandalising parts of the venue before making their way out. 
– Again and again, Fans left angry after Singer – Kizz Daniel was nowhere to be found for his stage performance in Tanzania.

— Postsubman (@Postsubman) August 8, 2022
Asides being grossly disrespectful of music fans who had paid good money to see a musician perform, Kizz Daniel's alleged detention came on the heels of a string of similar "incidents" in the past few months. Barely a month ago, the "Buga" singer came under heavy criticism for being more than four hours late for his Afroclassic concert in DMV, Maryland. The singer still took to the stage though, by which time the audience was angry and threw objects at him.
On the night, even as he hurriedly got through a thirty-minute performance, and tried to sweetly diffuse the tension, the tardiness was too unprofessional to be ignored. A few days later, Kizz Daniel issued an apology while citing logistic issues as reasons for coming late.
"DMV, thanks for showing up last night and sincere apologies for all that happened," he wrote on his official Instagram page, adding that, "for some reasons my passport was withheld at the US Consulate in Nigeria until the day of the show and previously booked flights had to be cancelled." He also promised to announce a new date for the concerts, sharing that the purchased tickets were still valid. Not long after, in the same month, he cancelled a show in Denver at the last minute, this time without an explanation. 
Here is why Kizz Daniel was unable to perform in Tanzania. The organizer speaks with Daddy Freeze on Kizz Daniel's arrest.

— BASITO (@itzbasito) August 8, 2022
According to Steven Uwa, the Tanzanian show's alleged promoter, the reason for Kizz's no-show was because a gold chain was missing from his luggage bag, despite already donning one neck piece already. The singer's bags containing his clothes were also delayed after which his business partners volunteered to take him shopping in Tanzania. It is alleged that the singer refused, stating that the quality was not the same as his clothes. 
The reaction of Nigerians to Kizz Daniel's arrest recognised the larger conversation of musicians repeatedly failing to respect concertgoers by either turning up late or delivering shoddy performances. In an open letter apologising to their customers and promising that "everyone involved will be held accountable," Big Step Consultancy revealed that Kizz Daniel was fully paid for the event. 
Just before midnight today, a number of national newspapers reported that Kizz Daniel had been released by the Tanzanian police. "He has just been released but his lawyers will report to the station tomorrow," wrote the Chairman, Nigerians in Diaspora Commission, Abike Dabiri-Erewa, in a tweet. "He should be home anytime soon."
Kizz Daniel was FULLY paid.

He will learn from this. pic.twitter.com/YkgD3UnEoa

— POOJA!!! (@PoojaMedia) August 8, 2022
The artist has since responded with his own account of the event. He appeared in a press conference in Tanzania, and spoke extensively about having logistical issues. According to Kizz, he had a good show at Uganda the day before, and was supposed to enter Tanzania by way of Kenya. In Kenya, along with many others his flight was delayed for up to eight hours. He allegedly landed in Tanzania around 1.30AM, by which time concertgoers were already gathered at the venue. And even though he did have issues with his styling (as he needed to freshen up), eventually he was prepared to go on stage, but by then the destruction of properties within the venue was ongoing and there was greater risk to his security. Of his arrest, he says, "The law got involved due to the vandalism; so the police came to my hotel, took me in for questioning-it wasn't an arrest actually. [It was to inquire] why my name keeps coming up, how are you connected to the destruction of this property?"
He later said there were plans to hold another show, this time for free. "I come here often," he said, alluding to his love for Tanzania. "I come to chill and have fun cos I love the people of Tanzania obviously. Good energy, good vibe."
Kizz Daniel apologizes to Tanzanians, and explains what transpired (1) pic.twitter.com/hsGZhReOHK

— Yorùbáness (@Yorubaness) August 9, 2022
---
Editors note: This is a developing story. A representative from Kizz Daniel's team has refused to comment on the ongoing case.
---