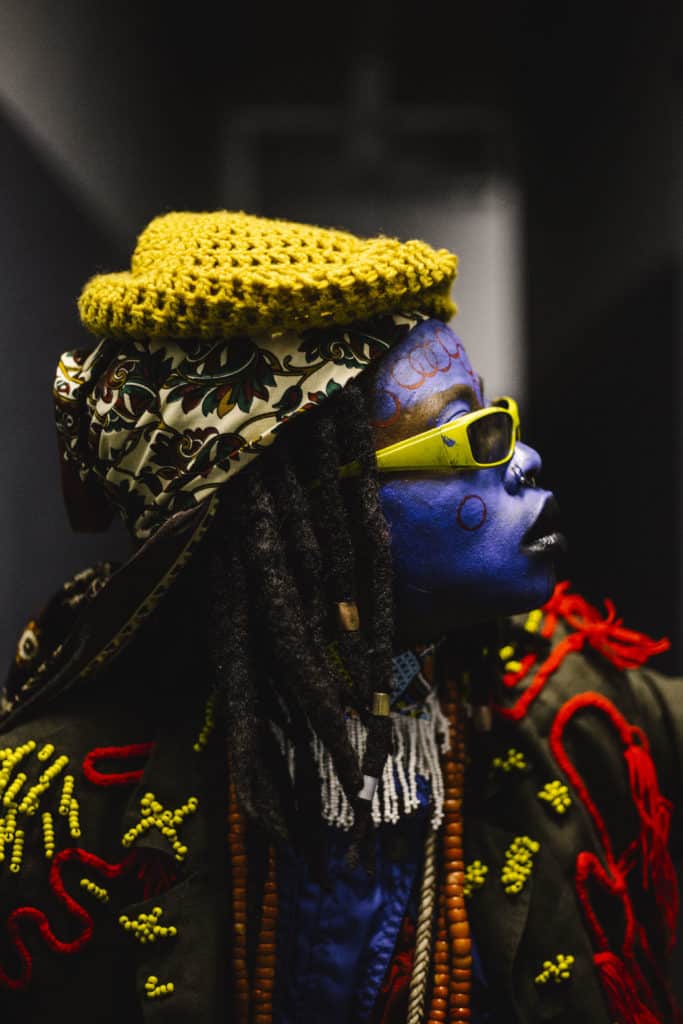 Jojo Abot's EP just dropped and it is unapologetically black
Get ready to get woke
When Ghanaian alternative singer and multi-disciplinary artist Jojo Abot first gained the attention of mainstream music with her EP FYFYA WOTO , no one was literally prepared for an artist like her. Inspired by Ghanaian traditional music and American neo-soul, unafraid to experiment with sound and often relaying emotion and tone with onomatopoeia and otherworldly chants, Abot's music came across at once intensely fascinating but also forbiddingly sacred, as though one had stumbled on some ancient ritual and could only watch from afar, granted the rare privilege of observing but never really allowed to participate. For a debut EP, FYFYA WOTO  was a carefully thought out concept album that focused on some seriously heavy topics, including the legacy of slavery, love and misogyny in black relationships and identity both in temporal and physical ways. Her music was so intriguing, she was offered a residency at the New Museum incubator programme to develop her ideas and expand on them.
However a visit to South Africa in 2017 was the unexpected jolt Abot needed to return to the studio and record a follow up EP. As a Ghanaian who'd spent consderable time in countries that had somewhat distanced themselves from the brutality of colonialism and segregation, immersing herself in South Africa's newly de-segregated post-apartheid country was at times overwhelming for her. Music was the lens through which she could sieve her emotions on the subject and distill a narrative that helped her make sense of these new experiences. The new EP, NGIWUNKULUNKUL  preaches individuality and resistance in the face of terrible racial oppression and is heavily inspired by South Africa's slum townships. To promote the EP Abot has released a twofer music video for "Gods among men" and "Marching" off the EP, featuring a Abot in futuristic make up and township garb.
This new era of Jojo Abot might be more universal than FYFYA WOTO but it is no less transcendental. And we are impressed as fuck.
Watch "Gods among men/marching" here.