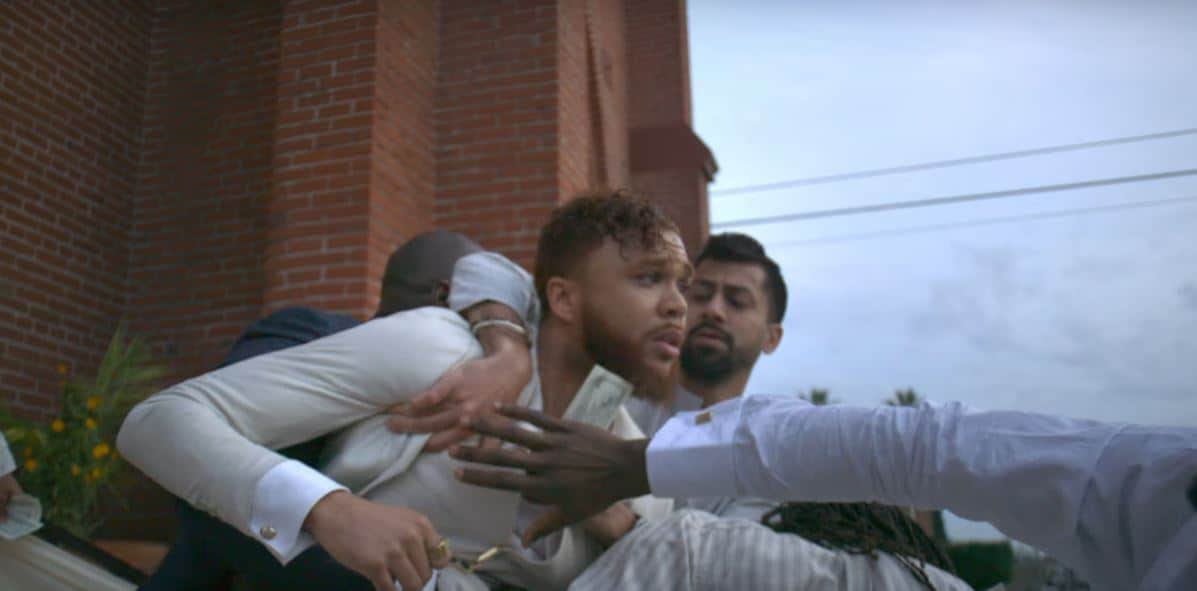 Jidenna Gate-crashes Ex-Girlfriend's Wedding In 'Bambi' Video
A song for twisted love and broken hearts
https://www.instagram.com/p/BQ3LRD3jBcw/?taken-by=jidenna&hl=en
Jidenna recently completed the roll out for his The Chief debut. As part of promotions for the album, Jidenna has released the music video for "Bambi", an African-folk inspired love ballad about a cheating man's idea of true love in reverse.
On "Bambi", Jidenna sings of cheating on his ex, but the first half of the video depicts the singer swaggering through the city drunkenly and reminiscing good times with his former lover. He regrets taking the relationship for granted and their inevitable separation, but he's not exactly remorseful for making it happen.
At the end of the video we're shown Jidenna had been burying himself in alcohol as part of mental preparation to crash his ex's wedding. It's a tough to watch scene but Jidenna nails the acting to make a befitting final act for a great video.
See the video for Jidenna's "Bambi" Below

Featured Image Credit: Jidenna/Instagram