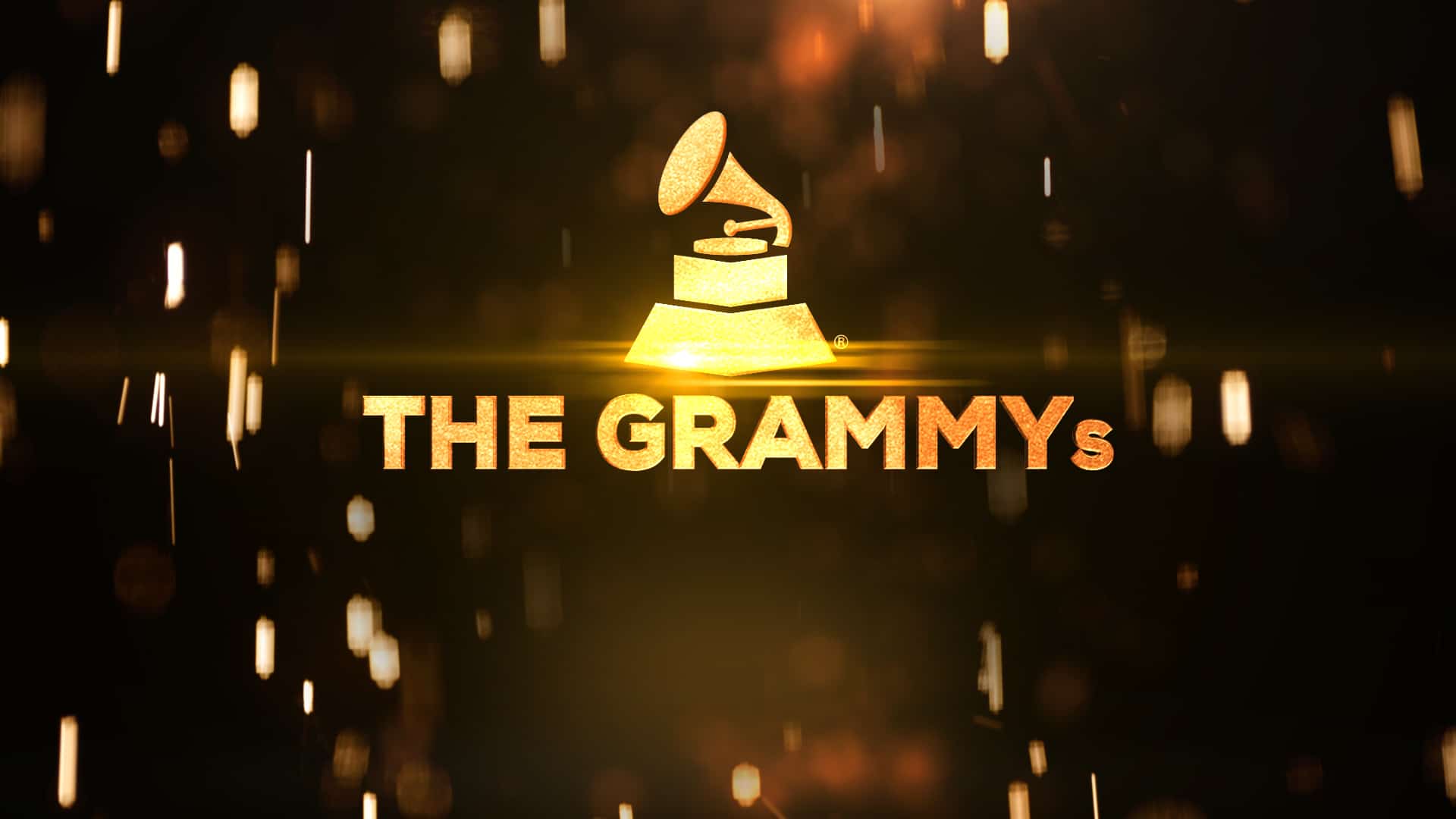 ICYMI: Here are 5 Epic Moments From The 59th Annual Grammys
In case you missed it, we've got you covered.
The 59th Annual Grammy Awards was a glamorous event with winning performances far outweighing the bad ones. Just in case you missed it, We've got a lineup of the best moments that happened during the event: Adele gracefully dropping f-bombs, Beyonce's unborn twins performing, Bruno Mars' astounding riff, Chance's spirit-moving gospel performance and dramatic sharing gestures.
Adele dumps F-bombs on Grammy stage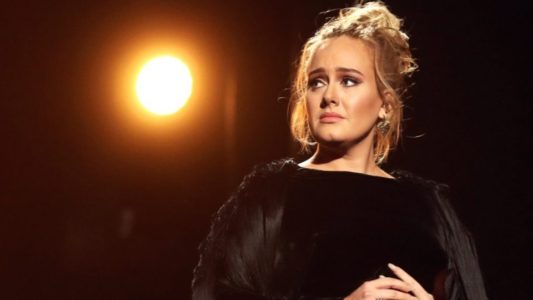 Adele paid homage to pop great George Michael at the Grammys in her second performance of the evening. For her tribute, she sang Michael's "Fastlove", a Hot 100 top 10 hit off his 1996 album Older.  A few seconds into the song. Adele stopped the set saying, "I fucked up, I can't do it again like last year", referring to her critically-panned performance at the 2016 Grammys.  It's nearly edgy and unexpected of an artist of Adele's calibre, but it eased tensions for her eventual killer re-do. See Adele's performance of George Micheal's "Fastlove" below.
Restart…..totally worth it! @Adele did this right for @GeorgeMichael ! #GRAMMYs pic.twitter.com/COgOG4Gsfy

— "Big Rick" Daniels (@OnAirWithRick) February 13, 2017
Between Goddess Bey and her twins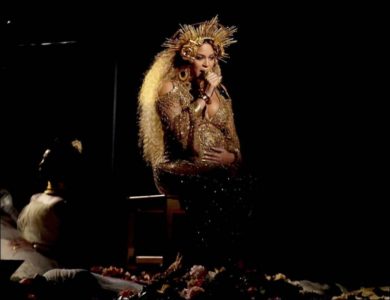 Beyoncé stole the night with her performance of "Love Drought" and "Sandcastles" off her Lemonade album. Her highly spiritual performance is heavily centered around latent themes from her recent album; motherhood, forgiveness and love.  Beyonce styled herself as not one but at least two religious icons: Osun, a Yoruba deity from West Africa, and the Virgin Mary. Highlights included holograms of her, her mother Tina and Blue Ivy, a levitating chair and the singer tenderly cradling her baby bump while wearing a golden headdress.
See the Beyonce performance everyone is talking about below.
https://twitter.com/BeyonceCapital/status/831296976524345345?ref_src=twsrc%5Etfw
Bruno Mars' on the guitar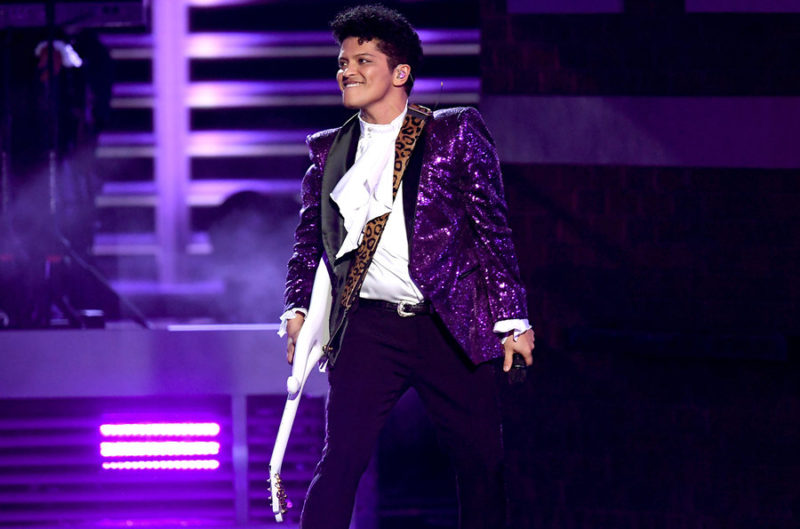 As part of this year's tributes, Morris Day and The Time performed "Jungle Love" and "The Bird",  two songs by beloved pop icon, Prince, who passed in 2016.  For the second act of their performance, Bruno Mars joined the band on stage dressed up in Prince's iconic sparkling purple suit while his symbol glowed in the background. Bruno performed Prince's "Let's Go Crazy", closing the song with an incredible electric guitar solo.
Watch him work his 24k Magic on the strings below:
Watch: @BrunoMars and The Time perform "Let's Go Crazy," "Jungle Love" in epic Prince tribute https://t.co/jSeiVGaqv8 pic.twitter.com/oXhifipoSk

— The Hollywood Reporter (@THR) February 13, 2017
Chance The Rapper brings God to the Grammys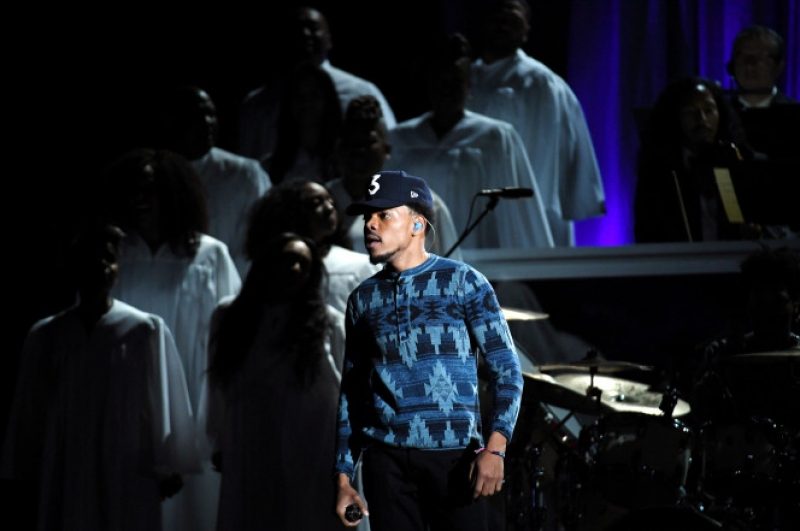 Chance The Rapper has come a long way from recording a basement mixtape while on a 10-day suspension in high school to performing at the Grammys. The 23-year-old bagged three out of seven nominations for Best Rap Performance ("No Problem"), Best New Artist, and Best Rap Album. For his performance, Chance gave a moving gospel-infused performance of "How Great" and "All We Got" off his Colouring Book mixtape. He was joined by Kirk Franklin, Francis and the Lights, Tamela Mann, and backed by a huge black gospel choir.
How Great/All We Got at the #Grammys w/ My Cousin Nicole, Kirk Franklin, Tamela Mann & Francis and The Lights pic.twitter.com/voCrerCtvb

— Chance The Rapper (@chancetherapper) February 13, 2017
Adele and Beyonce re-enact Mean Girls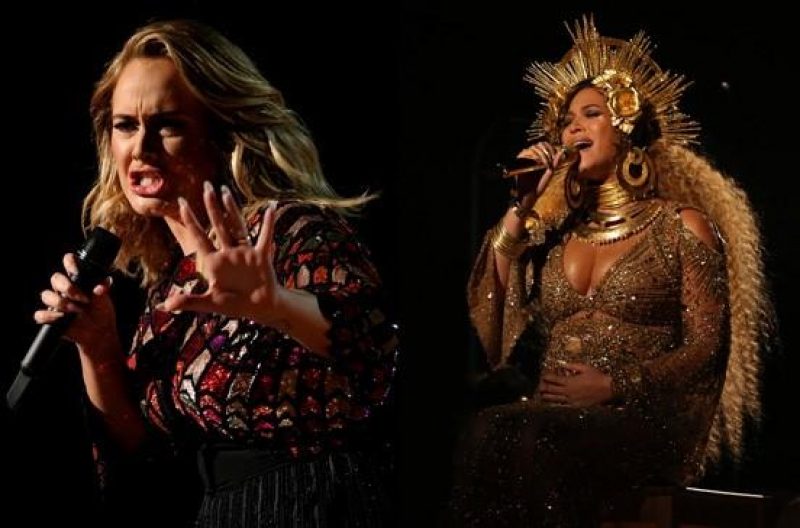 The 59th Grammy Award had a classic Mean Girls (If you have not seen Cady's epic crown-breaking scene, shame on you, but click here) moment after Adele broke her Album of The Year gramophone in two-halves and offered one to Beyonce.
Adele Broke her Grammy and gave the other half to Beyonce! Legit straight out of Mean Girls! 😂 #GRAMMYs #grammys2017 #Beyonce #adele #AOTY pic.twitter.com/xLz2WuplxO

— junkyGS 🏳️‍🌈 (@JunkyGS) February 13, 2017
Adele later added backstage: "I thought it was her year. What the fuck does she have to do to win Album of the Year?"
Check out Adele's moving acceptance speech below:
Featured Image Credit: Hypebeast/Grammy.com