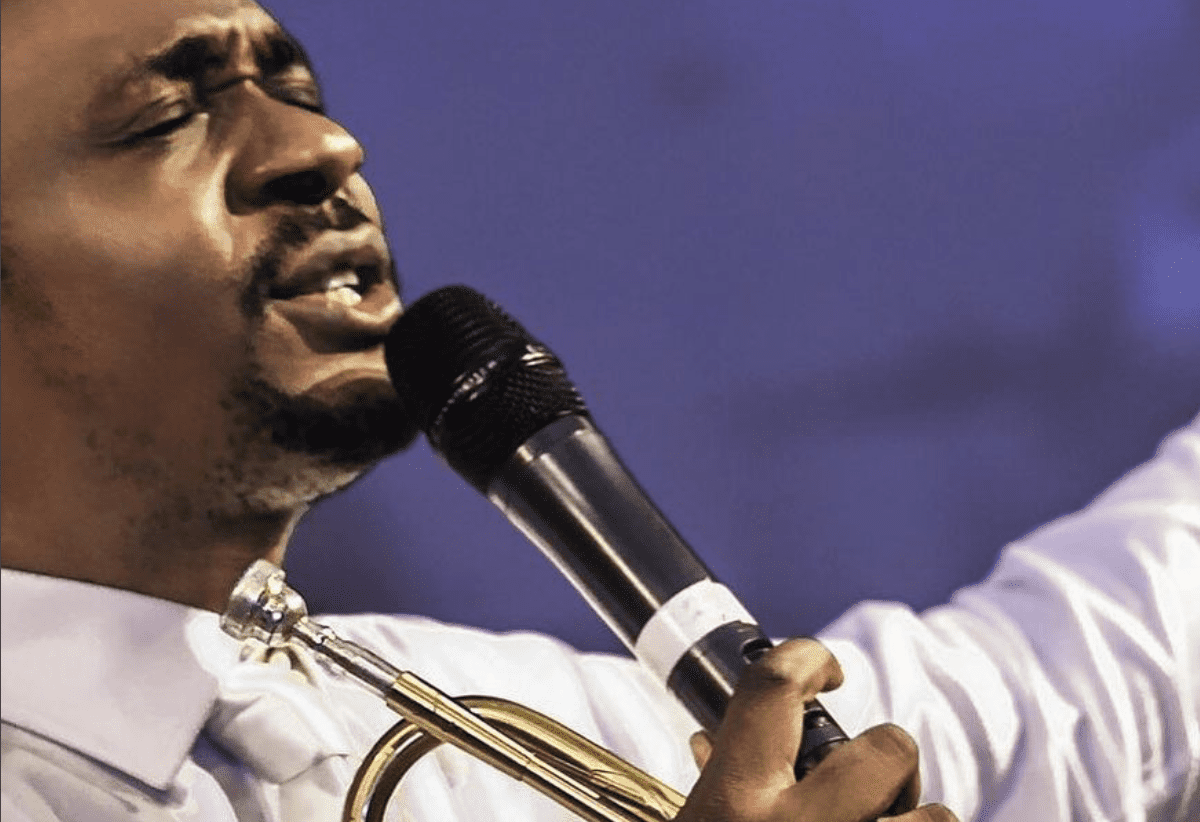 Hallelujah Challenge fever and the rousing of a country
One hour. Every day. All June
Words by Ehimenim Agweh
https://www.instagram.com/p/BVYDCXRlgLf/?taken-by=nathanielblow
11:50 pm. The WiFi comes on and an alarm begins to ring violently. 10 minutes left until the live broadcast. Phones are coming on, live streams are coming alive. Nathaniel Bassey is ready and so is Nigeria.
The month of June is seeing a wave of religious consciousness sweep Nigeria in a way that few could have predicted a decade ago. Twitter timelines have gone into overdrive documenting what must be perhaps the largest gospel concert ever in the country. But there's nobody there. Or is there?
Web hacking his way to ubiquity is the gospel artist Nathaniel Bassey. Armed with the power of the Internet and a holy mandate, he set out to pull the nation together in a frenzy of praise and worship. For one hour everyday between 12am and 1am, Bassey leads a praise and worship session using Facebook and its sister site Instagram's live streaming tools. The kicker? This goes on everyday throughout the month of June.
Tagged the 'Hallelujah Challenge', thousands of Nigerians have been logging into Instagram every night since the 1st of June to see the show and participate in it. Some come to check it out, have a feel of the atmosphere or read the messages that scroll past in real time. Others come in to be lifted in praise. In the time the challenge has been running, many celebrities have joined in, often getting recognized and called out by their fans. One memorable appearance was Dbanj's when he went 'Suddenly!' as Nathaniel Bassey launched into a song with 'suddenly' in it.
This is not the first time Nathaniel Bassey has proposed an online challenge. His previous one, the #OneHourTongueChallenge was created to inspire Christians into praying in tongues more. The challenge ran all through April, an inclination for 30-day months which shows itself again in the Hallelujah Challenge. Although publicity for this challenge was not much, the challenge took and concluded as planned with enough people participating to make it a thing.
Recently featured on CNN, Nathaniel Bassey's Hallelujah Challenge has asserted its importance as a marker of advances in Nigeria's use of technology. What starts off every night as a man on a microphone with camera trained on him ends as a concert with thousands of Nigerians in virtual attendance. It's the ultimate hack and he's winning at it.
The Hallejuah Challenge works for several reasons. For one it harnesses the power of the Internet to connect people to one central event. Second, it is unobtrusive, not requiring Millennials to leave the relative comfort of their homes, and thirdly (and probably inadvertently) it plays to the millennial ego, which prods us to always situate ourselves at the centre of every popular zeitgeist.  Day after day, The Hallelujah Challenge trends on Twitter and gets people talking. Raking in between 40 – 70, 000 people per night, the live-stream is filled with watchers commenting testimonies and observations in real time. The hastags -#Hallelujahchallenge and #Olowogbogboro (The outstretched hand of God)- go hand in hand with the live-stream and make the rounds all day. Nathaniel Bassey has awakened the public consciousness and he isn't easing up anytime soon.
Despite critics coming out to decry Nathaniel Bassey for capitalizing on Nigeria's penchant for religion to get viral fame, Nathaniel Bassey is still able to push his agenda and get people to come together. The Hallelujah Challenge might be a genuine service, a scam or a publicity stunt but one thing is for sure: Nigeria isn't sleeping on it.
Feature Image Credit: Instagram/NathanielBassey